Queens of Lyon: The USWNT does it again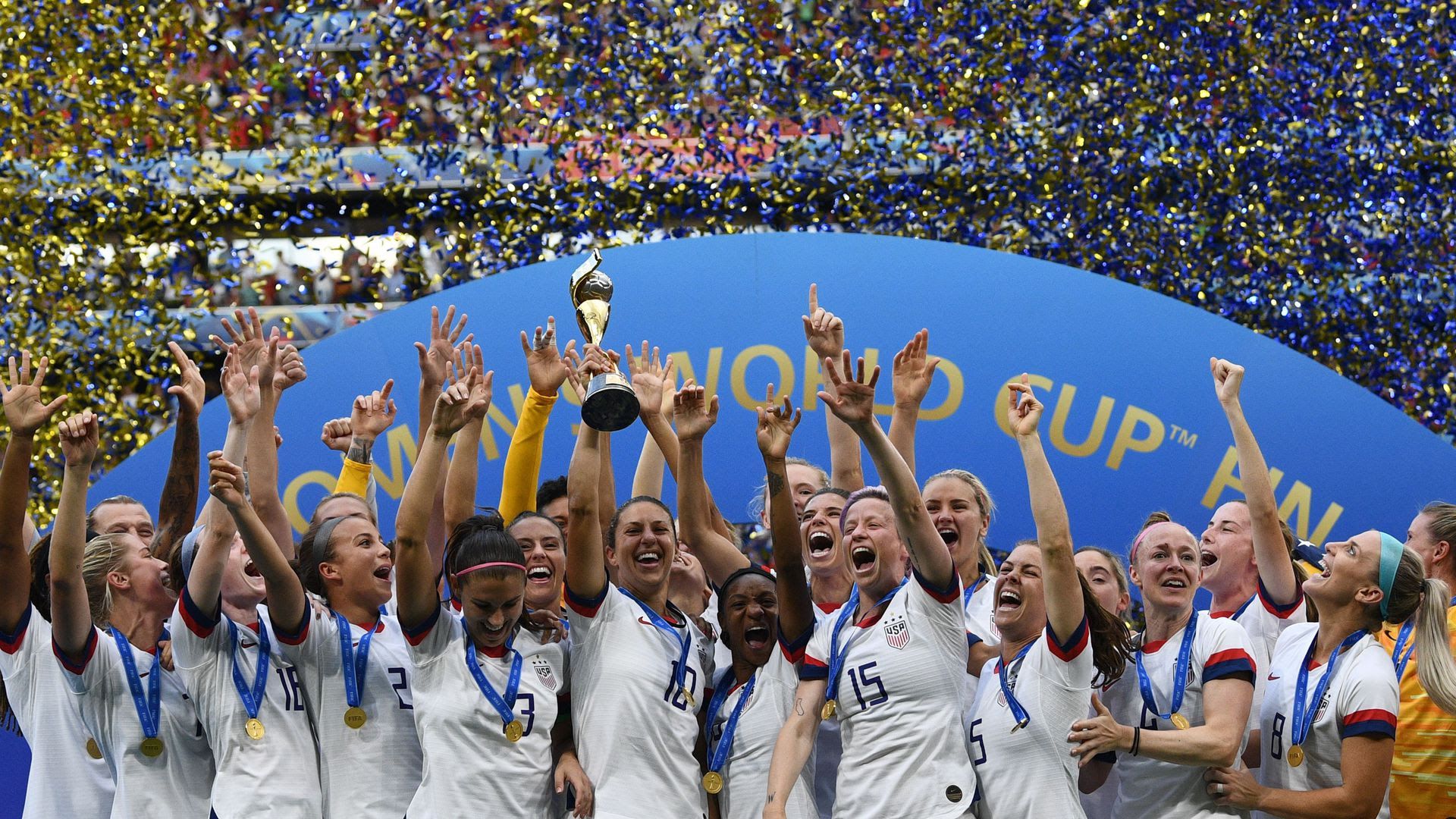 The U.S. Women's National Team dominated the World Cup from start to finish. Yesterday's final of USA 2, Netherlands 0 was no different, even if it took them longer than usual to score their first goal.
Context: In each of their previous six matches, the U.S. scored within the opening 12 minutes. Yesterday's first goal didn't come until the 61st (on a Megan Rapinoe penalty kick), but at no point did it feel like the Americans' eventual victory was in doubt.
I was nervous that the U.S. was going to win 1-0, which would have led to the predictable "should that really have been a penalty kick?!" coverage and overshadowed this monumental achievement. But Rose Lavelle — who is a superstar and looks like the future face of this team — scored an absolute beauty to seal the deal.
By the numbers:
26: Goals scored by the USWNT, a new record for most goals scored in a single World Cup.
70.2%: Percentage of time the Americans led in their seven games (442 of 630 minutes). They never trailed.
12: Consecutive World Cup matches won by the USWNT, the longest winning streak in either men's or women's World Cup history.
700: The number of girls playing high school soccer in the U.S. in 1972, when Title IX was passed. In 2018, there were nearly 400,000, proving that the USWNT's dominance is no accident, but rather a product of public policy, as the Guardian notes.
What they're saying:
"This year's USWNT simply proved that it could do everything. It could speak its mind, fight for equal pay, win every game, and answer its critics. For some groups, taking on all of that at once might have led to loss of focus. For this group, it seemed to have the opposite effect."
— The Ringer's Brian Phillips (full article)
What's next: The city of New York will hold a ticker tape parade for the USWNT on Wednesday.
Go deeper:
Go deeper