Trump says he'll cut off U.K. ambassador after secret memos leak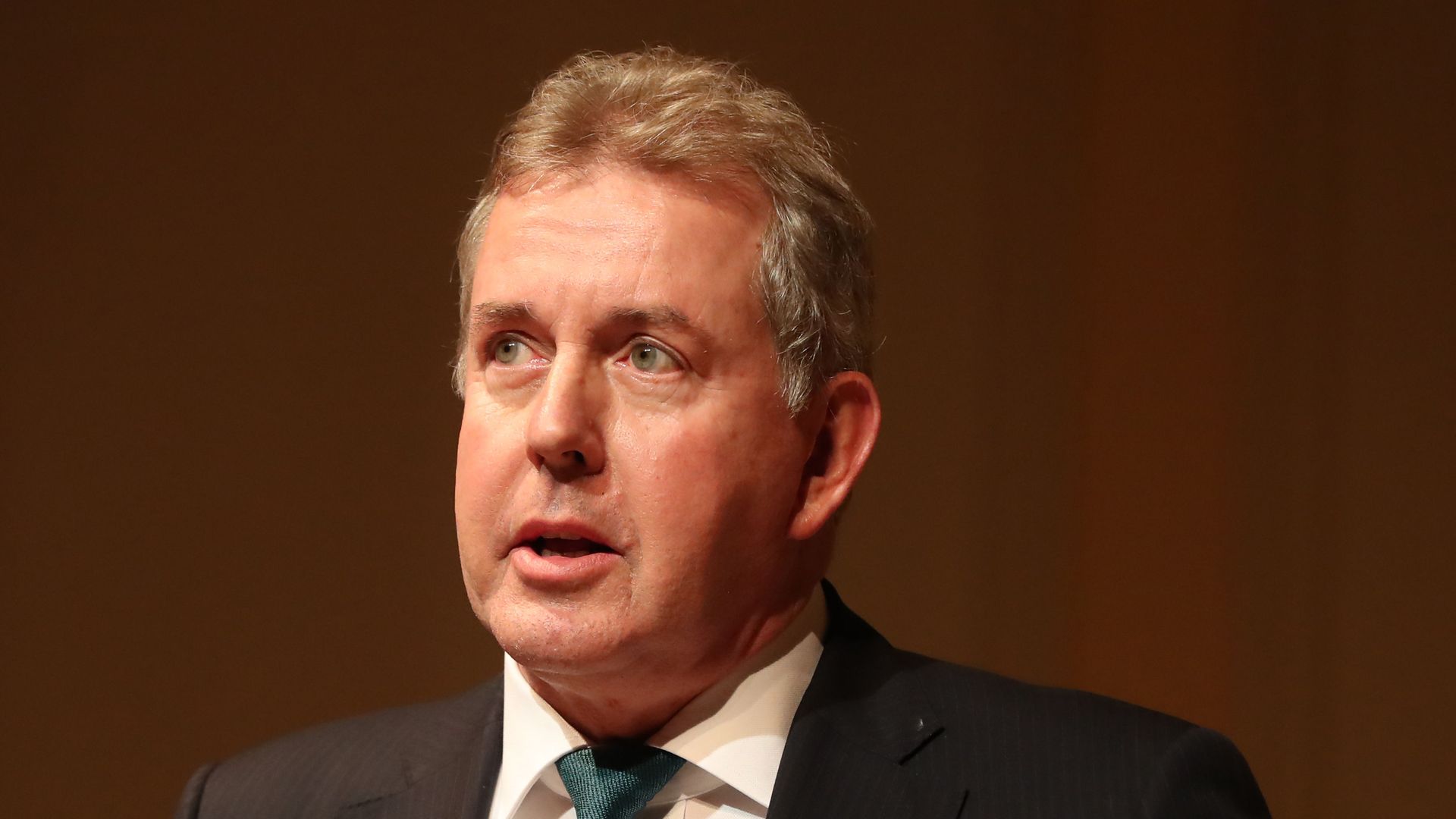 President Trump says he'll "no longer deal" with Kim Darroch, the U.K. ambassador to Washington, after Prime Minister Theresa May expressed confidence in Darroch despite leaked cables in which he questioned Trump's competence.
Why it matters: As the ambassador to a top U.S. ally, Darroch meets regularly with senior officials in the Trump administration. May will be replaced later this month, probably by the Trump-friendly Boris Johnson. If this is more than a passing dispute, Johnson will have to decide between standing by Darroch and the British diplomatic service, or making an early goodwill gesture to Trump by choosing a favorable replacement.
Context: Darroch, a highly regarded career civil servant, was due to leave Washington at the end of this year — his fourth in the post. Members of the Trump administration have been regularly spotted at events at the ambassador's residence.
"We don't really believe this Administration is going to become substantially more normal; less dysfunctional; less unpredictable; less faction riven; less diplomatically clumsy and inept."
— Darroch, in a leaked 2017 memo
"I have been very critical about the way the U.K. and Prime Minister Theresa May handled Brexit. ... I told her how it should be done, but she decided to go another way. I do not know the Ambassador, but he is not liked or well thought of within the U.S. We will no longer deal with him."
— From Trump's tweets today
Between the lines: The real surprise here isn't the contents of the private messages Darroch sent back to London, but the fact that they leaked to the Mail on Sunday tabloid in the first place.
There has been frantic speculation about the motives behind the leak.
One prominent theory is that the intent was to damage Darroch and a likely successor, Mark Sedwill, and boost a pro-Brexit alternative.
Go deeper