Reality checking Trump's comments on clean air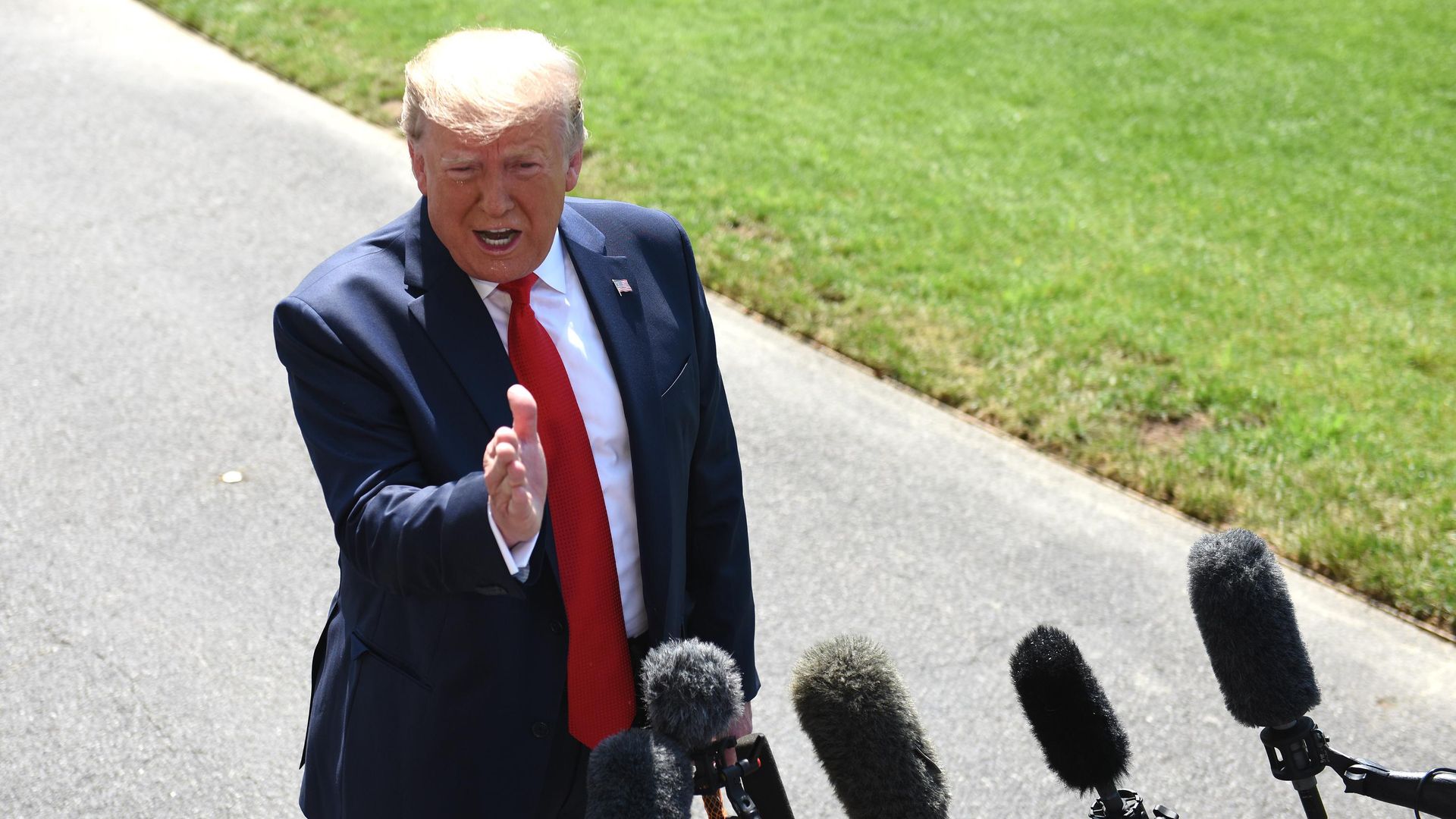 President Trump and his top officials touted in a speech Monday how America's air pollution has decreased 74% since 1970, citing data from the Environmental Protection Agency due out next week.
Reality check: That's true, but most of those reductions occurred long before Trump was in office. Since Trump entered the White House, the little data available show that some kinds of air pollution have plateaued, while a few have even increased, according to a preview of the report EPA posted Monday.
What they're saying: EPA Administrator Andrew Wheeler said on a conference call with reporters earlier Monday that it's important Americans know the air has gotten cleaner over the last 49 years, not dirtier as some news coverage suggests.
For the record: Michael Abboud, an EPA spokesman, said by email that the agency expects a downward trend in pollution but that some is higher "due to wildfires and other meteorological conditions."
The big picture: Trump is taking credit for actions of earlier administrations — common for presidents of either party to do on various issues. But in this case it's a stark contrast to Trump's main focus at the EPA and other similarly focused agencies: Repealing almost everything President Obama did on environmental and climate change issues.
Go deeper:
EPA posted a preview of next week's air trends report.
Go deeper