Trump admin steps up push to add citizenship question to 2020 Census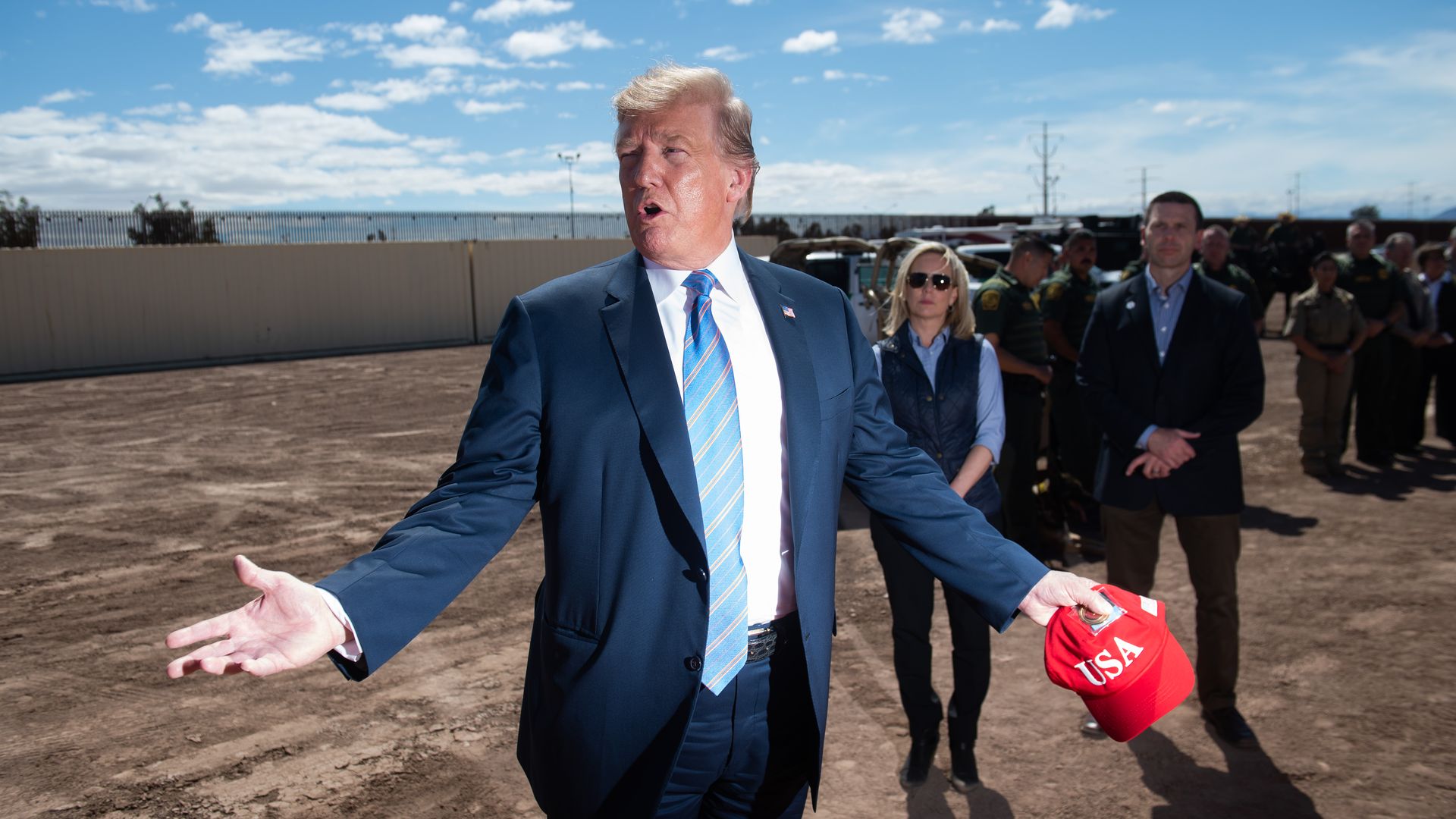 Attorney General Bill Barr told AP Monday he can see a legal avenue for adding a citizenship question to the 2020 Census, but he declined to reveal details of the Trump administration's strategy.
Why it matters: It's the latest indication that the Trump administration is stepping up legal efforts to add the question to the 2020 Census, after the Supreme Court temporarily blocked the move. The Justice Department said Sunday a new team of government lawyers was taking over the push to include the question, per the Wall Street Journal.
The big picture: A senior official told AP that President Trump is "expected to issue a memorandum to the Commerce Department instructing it to include the question on census forms." Trump has said he's considering issuing an executive order to add the citizenship question to the 2020 Census.
Acting U.S. Citizenship and Immigration Services director Ken Cuccinelli told "Fox News Sunday" that Trump is "determined ... to have it roll forward in the 2020 Census."
This article has been updated with Barr's comments.
Go deeper: Trump publicly weighs executive order on citizenship question
Go deeper