Kamala Harris' $100 billion plan to invest in black homeowners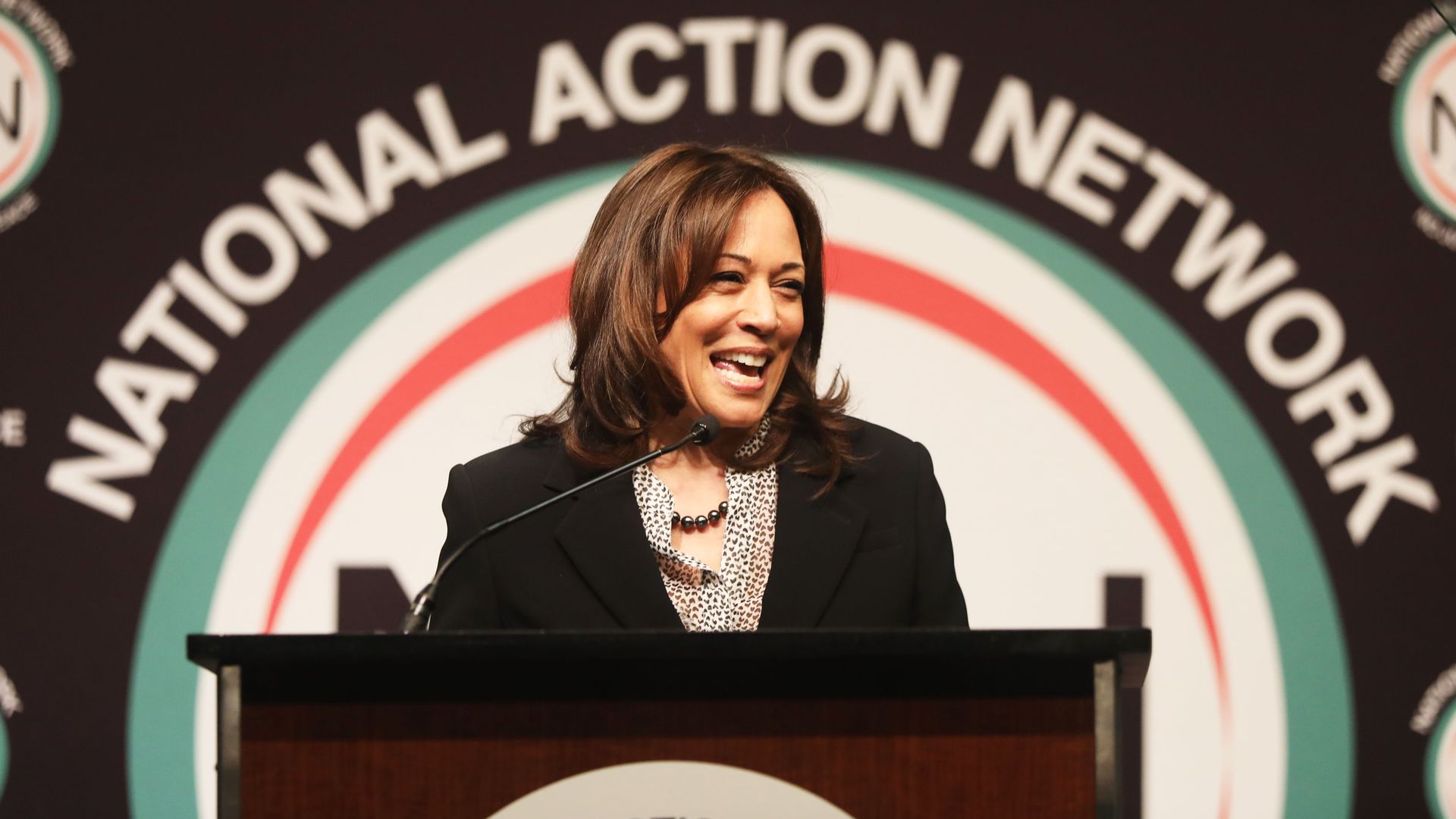 Sen. Kamala Harris (D-Calif.) pitched her new 2020 plan to invest $100 billion in black homeownership at Essence Fest in New Orleans on Saturday in an effort to close the racial wealth gap and eliminate racial disparities in U.S. homeownership rates.
The big picture: Harris and other 2020 candidates attended 25th annual Essence Fest to pitch themselves to black female voters, ABC News reports. The event is hosted by Essence Magazine — a monthly publication that caters to black women.
Details:
The Housing and Urban Development Department would provide grants up to $25,000 to help homebuyers pay for down payments and closing-cost assistance.
Harris also plans to increase financial literacy programming for first-time homebuyers.
The 2020 hopeful wants to strengthen fair housing enforcement and anti-discrimination lending laws, specifically looking the update the Home Mortgage Disclosure Act to protect against redlining.
Harris' other plans would offer relief to renters who put more than 30% of their income toward rent. Separately, her LIFT tax plan would offer a $500 tax credit to working families that make less than $100,000 annually.
Go deeper