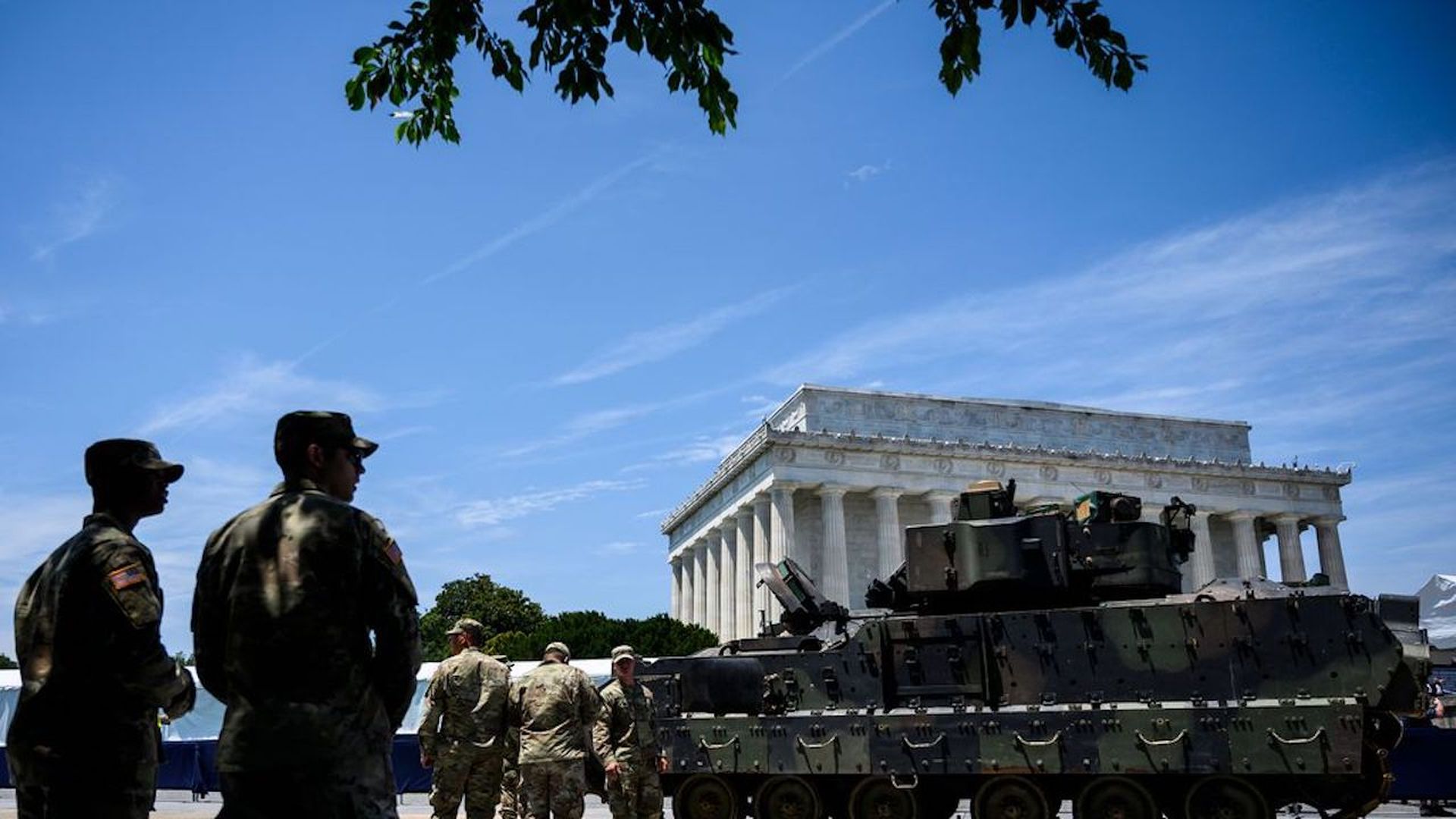 For the first time since the U.S. defeated Iraq in the original Iraq War of 1991, two M1 Abrams tanks will roll through D.C. on Thursday as part of a military parade requested by President Trump.
Why it matters: "Pentagon officials have long been reluctant to parade tanks, missiles and other weapons through the nation's capital like the authoritarian leaders of North Korea and China," NYT notes.
"But Mr. Trump believes that the inclusion of tanks and other weapons ... would help to transform the capital city's annual event into the kind of military celebration he has long wanted."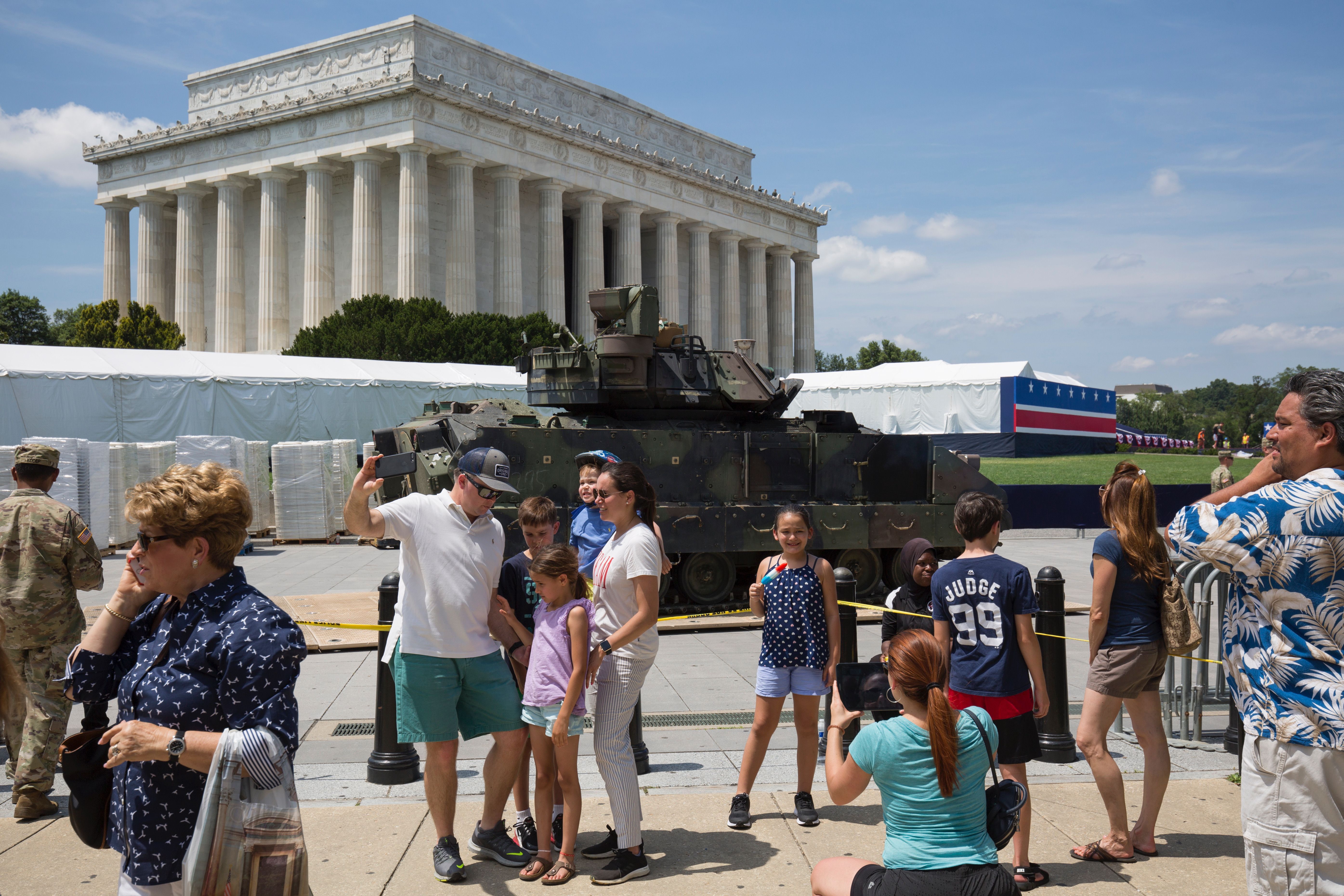 Driving the news: Local officials are concerned that the heavy vehicles (Abrams tanks can reach 70 tons) could damage local roads — especially around the National Mall.
D.C.'s City Council to Trump, via tweet: "We have said it before, and we'll say it again: Tanks, but no tanks."
Trump on Monday: "You've got to be pretty careful with the tanks because the roads have a tendency not to like to carry heavy tanks, so we have to put them in certain areas."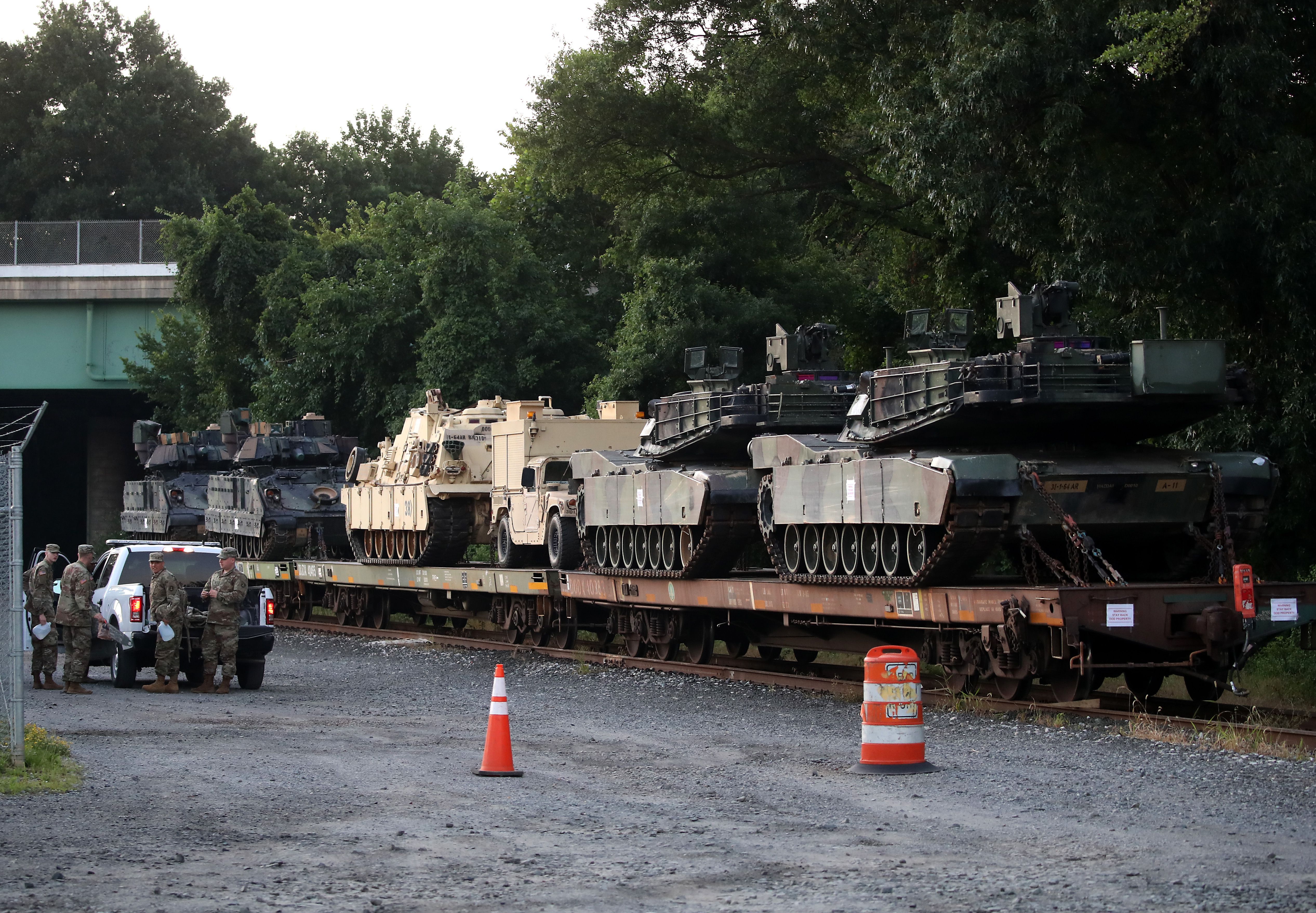 Another point of concern: "The National Park Service is diverting nearly $2.5 million in entrance and recreation fees primarily intended to improve parks across the country to cover costs" of the parade, the Washington Post reports.
"By comparison, according to former Park Service deputy director Denis P. Galvin, the entire Fourth of July celebration on the Mall typically costs the agency about $2 million."
WashPost: "The cost of a military parade Trump wanted to stage last year was about $92 million, including $50 million in Defense Department expenses, defense officials said at the time."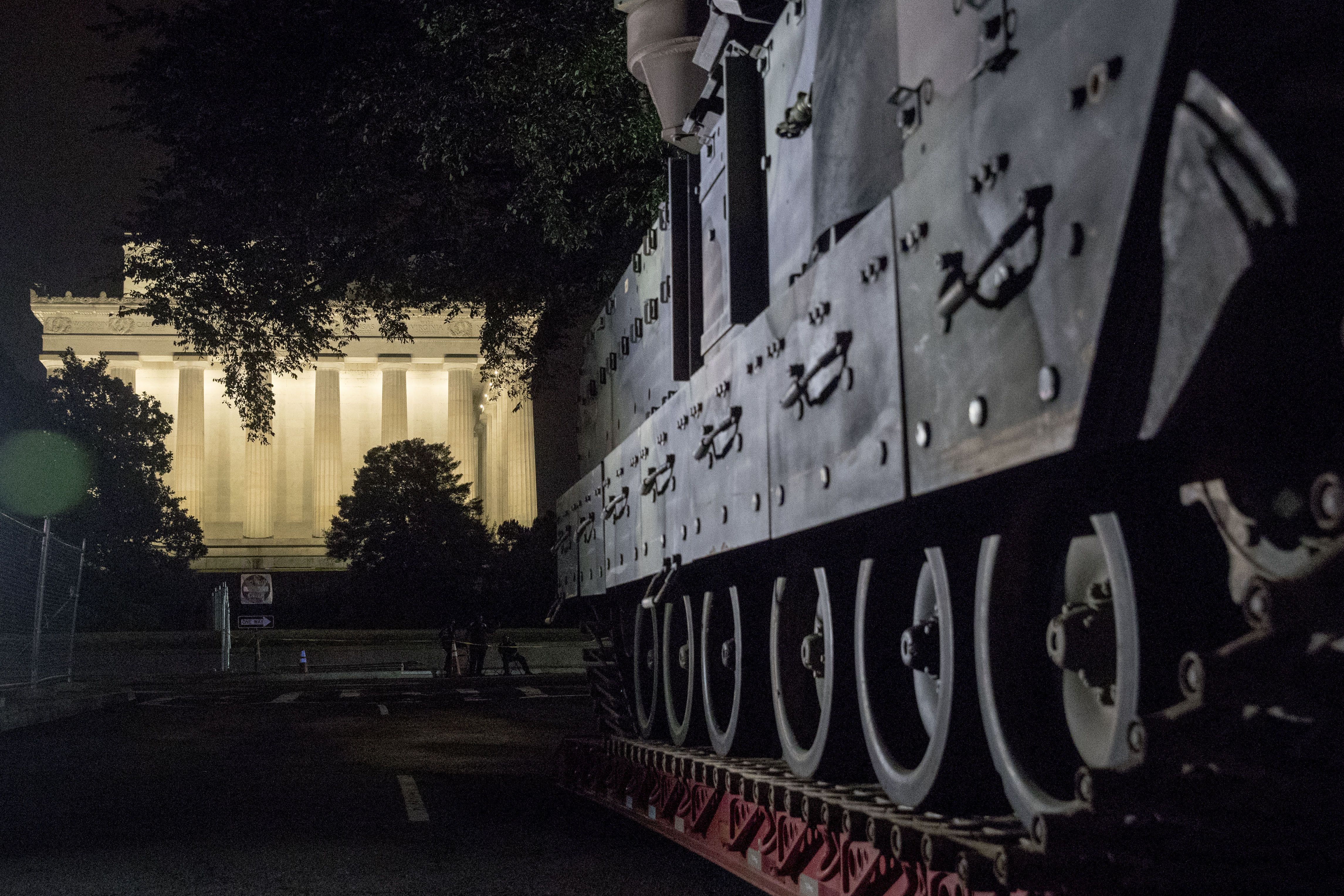 Go deeper