Gallup: Americans' pride in U.S. hits a new low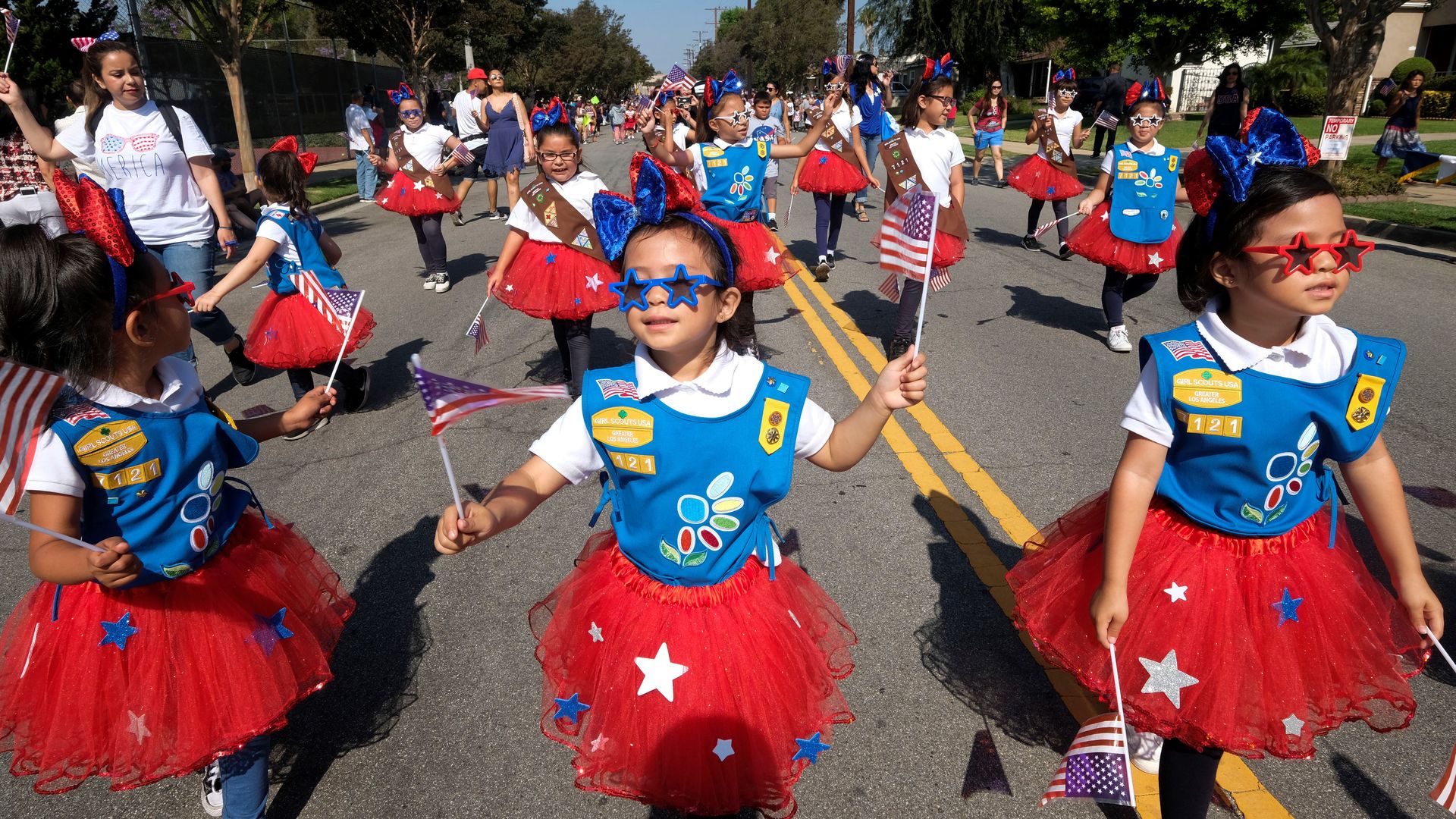 Americans' pride in the U.S. has hit its lowest point since Gallup first asked the question in 2001: 70% of U.S. adults say they're proud to be Americans; fewer than half (45%) are "extremely" proud.
What's happening: Registered Democrats fall far behind Republicans when it comes to expressing "extreme pride in the U.S.," Gallup reports.
Yes, but: Strong majorities express pride in six of eight specific categories:
American scientific achievements (91%) ... U.S. military (89%) ... American culture and arts (85%) ... economic (75%) and sporting (73%) achievements ... diversity in race, ethnic background, and religion (72%).
But the American political system (32%) and health and welfare system (37%) aren't sources of pride to most Americans.
Go deeper: America's most patriotic states, ranked
Methodology: The Gallup poll was "based on telephone interviews conducted June 3-16, 2019, with a random sample of 1,015 adults, aged 18 and older, living in all 50 U.S. states and the District of Columbia. For results based on the total sample of national adults, the margin of sampling error is ±4 percentage points at the 95% confidence level. All reported margins of sampling error include computed design effects for weighting."
Go deeper