EU leaders nominate Christine Lagarde to lead European Central Bank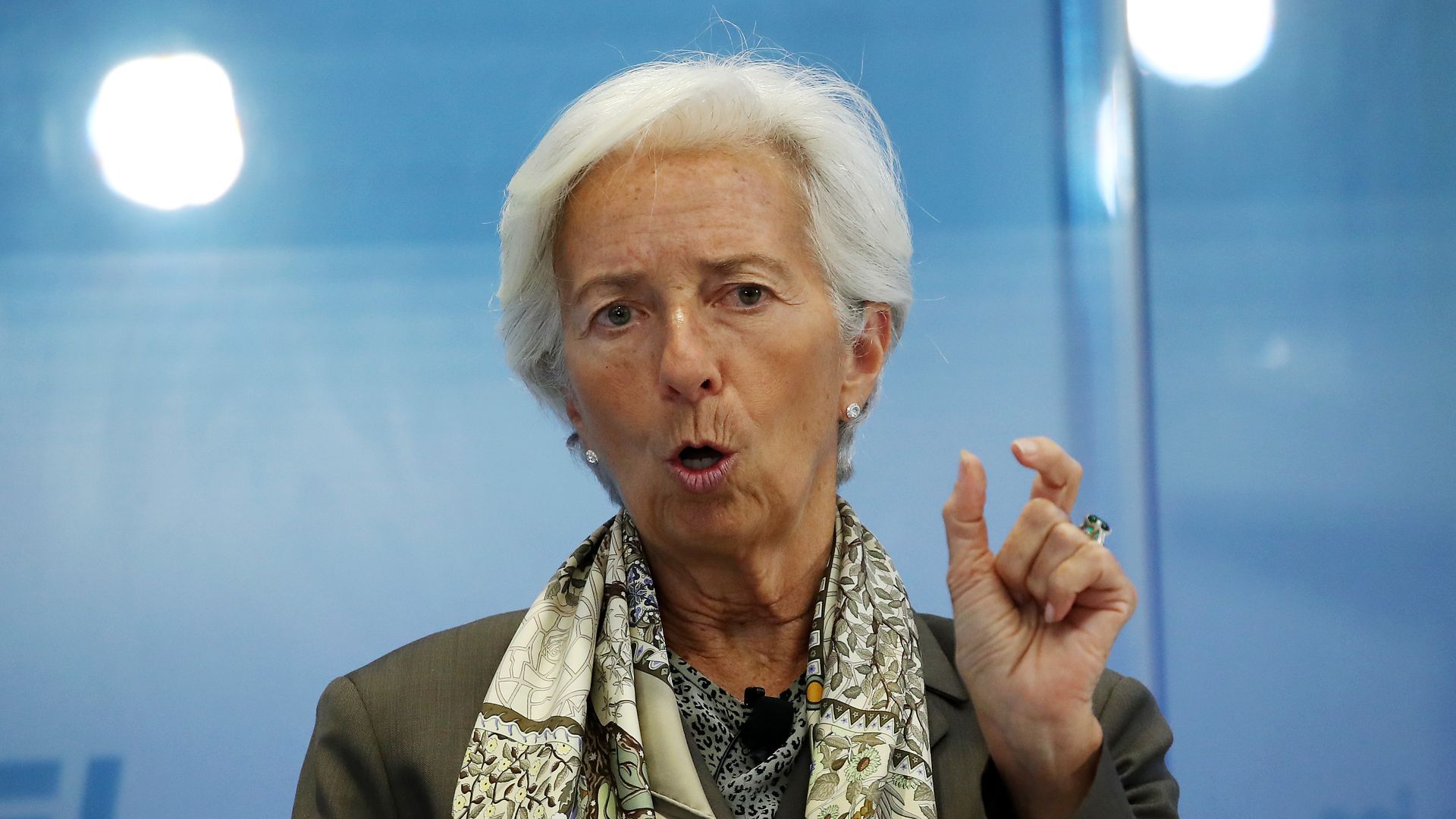 After weeks of deadlock, 28 European heads of state have announced four nominees to fill the EU's top jobs, including International Monetary Fund chair Christine Lagarde to be the next president of the European Central Bank.
Our thought bubble, via Axios' Felix Salmon: Once again, a French national has the most powerful job in Europe. Lagarde has done an excellent job of leading the IMF, and she also ran the French Treasury with aplomb during and after the global financial crisis. She is not an economist, but she has the respect of markets.
The New York Times' Neil Irwin notes: "The important thing here is not that Lagarde will be more/less dovish than other candidates would've been, but that the ECB will be led by someone with real political clout."
Lagarde announced on Twitter that she would "temporarily relinquish" her responsibilities as IMF managing director during the nomination period. She would be the first female president of the ECB.
Full slate of nominees:
German Defense Minister Ursula von der Leyen as European Commission president.
Outgoing Belgian Prime Minister Charles Michel as European Council president.
Spanish Foreign Minister Josep Borrell as high representative for foreign affairs.
IMF head Christine Lagarde as ECB president.
The big picture: The nomination was especially difficult this year due to the fractured parliament that resulted from May's European elections. The center-right and center-left establishment groups lost significant ground, leading many — including French President Emmanuel Macron — to argue that they no longer had a mandate to hoard Europe's top jobs.
What to watch: The European Parliament will now vote on the nominations, starting with von der Leyen as president. If confirmed, as expected, she would be the first woman to hold the EU's top job.
Go deeper: 6 key takeaways from the critical European elections
Go deeper