Businesses call on Supreme Court to recognize LGBTQ rights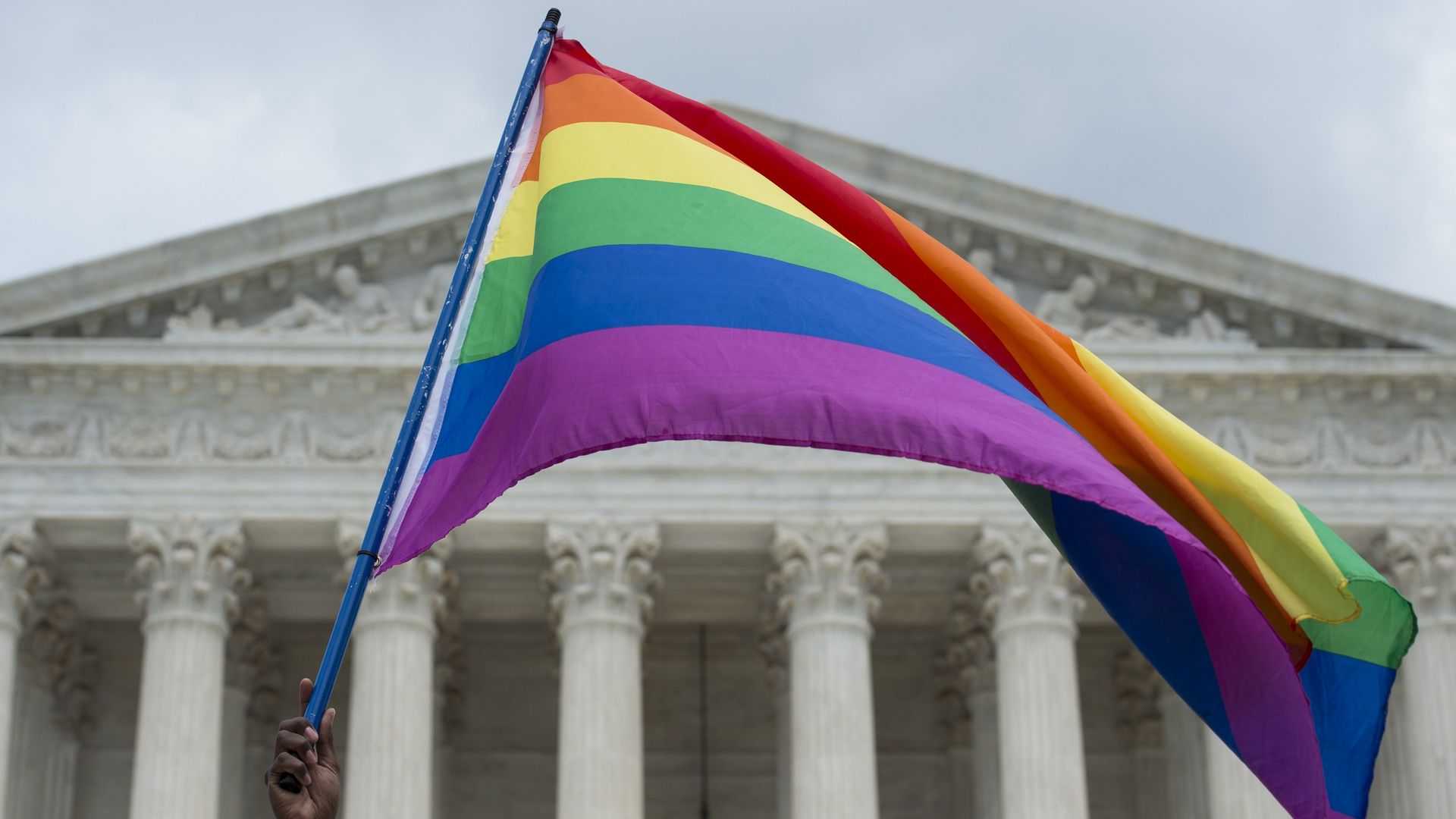 More than 200 large businesses, including most of the big technology companies, are calling on the Supreme Court to find that existing laws against sex discrimination cover LGBTQ workers.
Why it matters: The Supreme Court is set to take up that question in a trio of cases it is expected to hear in its next session.
Details:
Companies signing the "friend of the court" brief include Adobe, Amazon, Apple, Comcast NBCUniversal, Dropbox, eBay, Facebook, Google, IBM, Intuit, Lyft, Microsoft, Mozilla, Pintrest, Salesforce and Uber.
In all, the companies represent more than 7 million employees and generate $5 trillion in annual revenue.
The legal brief argues that LGBTQ non-discrimination policies benefit businesses and the broader economy.
What they're saying:
Jay Brown, senior VP, HRC Foundation: "These employers know first-hand that protecting the LGBTQ community is both good for business and the right thing to do. With so much progress on the line, we are grateful that so many major American companies are standing up for the rights and dignity of their LGBTQ employees, family members and customers."
Lambda Legal senior attorney Omar Gonzalez-Pagan: "When employees can safely bring their whole selves to the workplace, they do better work and that leads to success."
Todd Sears, CEO Out Leadership: "We're thrilled to see so many of our nation's most innovative and profitable businesses coming together to say that LGBT+ Americans are, and should continue to be, protected from discrimination."
Go deeper