Far-right and anti-fascist protesters clash in Portland, Oregon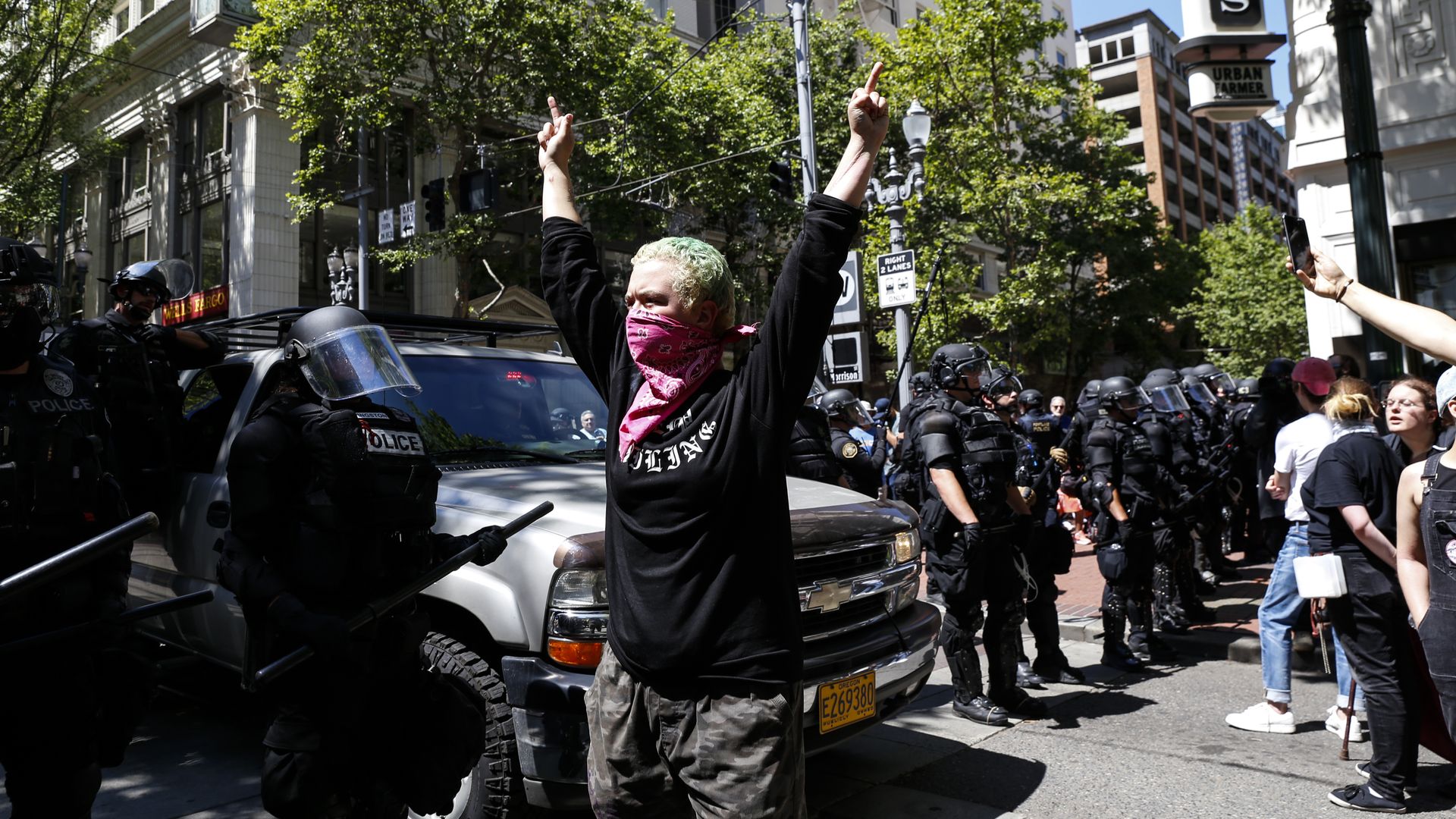 Police in Portland, Oregon, tweeted they had arrested 3 people as far-right and anti-fascist protesters clashed during competing demonstrations on the city's streets Saturday, AP reports.
What they're saying: Portland Police said in a statement there were "multiple assaults reported, as well as projectiles thrown at demonstrators and officers."
"There were also reports of pepper spray and bear spray being used by people in the crowd. Officers deployed pepper spray during the incident. There were reports of individuals throwing "milkshakes" with a substance mixed in that was similar to a quick drying cement. One subject was arrested for throwing a substance during the incident."
— Portland police statement
The big picture: At least three groups had planned protests at various Portland sites, according to the Oregonian. Among them was the far-right group Proud Boys and the anti-fascist group Antifa, per the Oregonian.
Go deeper