Walmart woos gourmet food makers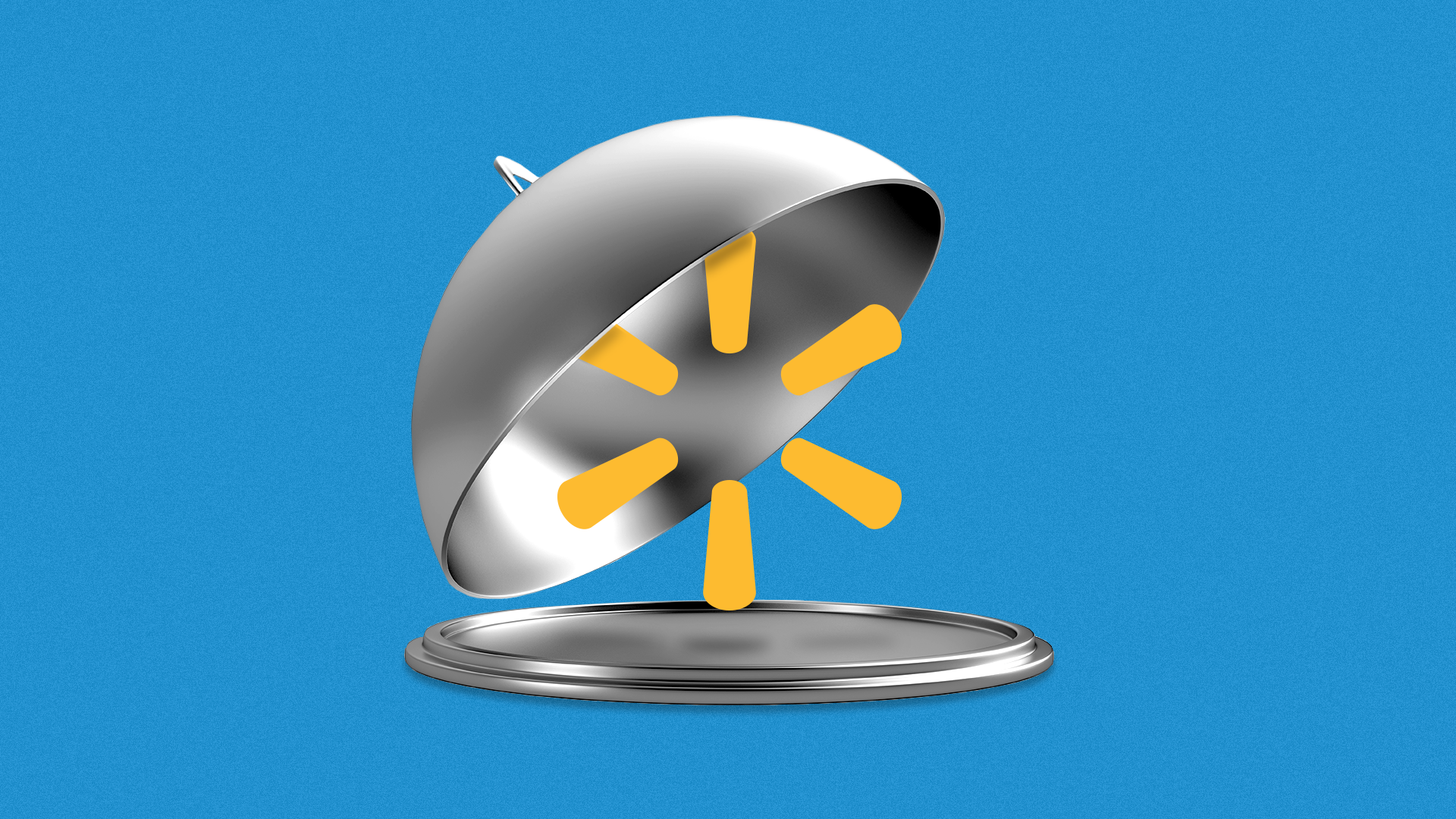 A delegation of Walmart food buyers went to the Summer Fancy Food Show in New York this week to sing the praises of cauliflower-crust pizza and tell small entrepreneurs: "We're eager to work with you."
Why it matters: Walmart has been ardently courting "the wealthy shoppers in superstar cities who traditionally shop on Amazon," as Axios' Erica Pandey writes. Going toe-to-toe with Amazon's Whole Foods means cozying up to mom-and-pops who sell artisanal halva, Malaysian condiments, organic cotton candy and other items at the trade show.
Unlike in times past, Walmart is willing to work with small-batch food makers to figure out packaging, supply chain, and inventory issues.
"We heard you guys say it's not easy to get into a Walmart, so we are evolving," Rush said. "We're changing our process."
"Our customer is asking for change, asking for top brands, asking for new foods."
— Laura Rush, Walmart VP and frozen foods buyer, told the specialty food makers.
Mythbusting: Many of the 2,400 exhibitors at the trade show would be hard-pressed to supply 4,000 Walmart stores, noted Kevin Head, VP and divisional merchandise manager for breakfast and bread. "We have items that are in 10 stores," he assured them.
Head described Walmart's big forays into home delivery, curbside pickup, and autonomous vehicles. "When that technology is ready, we will be ready," he said.
The state of play: Among the hottest comestibles-of-the-moment is ... water, according to the Specialty Food Association, which runs the trade show. "Specialty waters are the top category forecast to grow over the next five years," according to a release.
Jerky and meat snacks, vegetable-based carb substitutes, plant-based snacks and dairy alternatives, and African foods also top the trends list.
Go deeper: The craft chocolate revolution
Go deeper