Senate rejects amendment requiring congressional approval before military intervention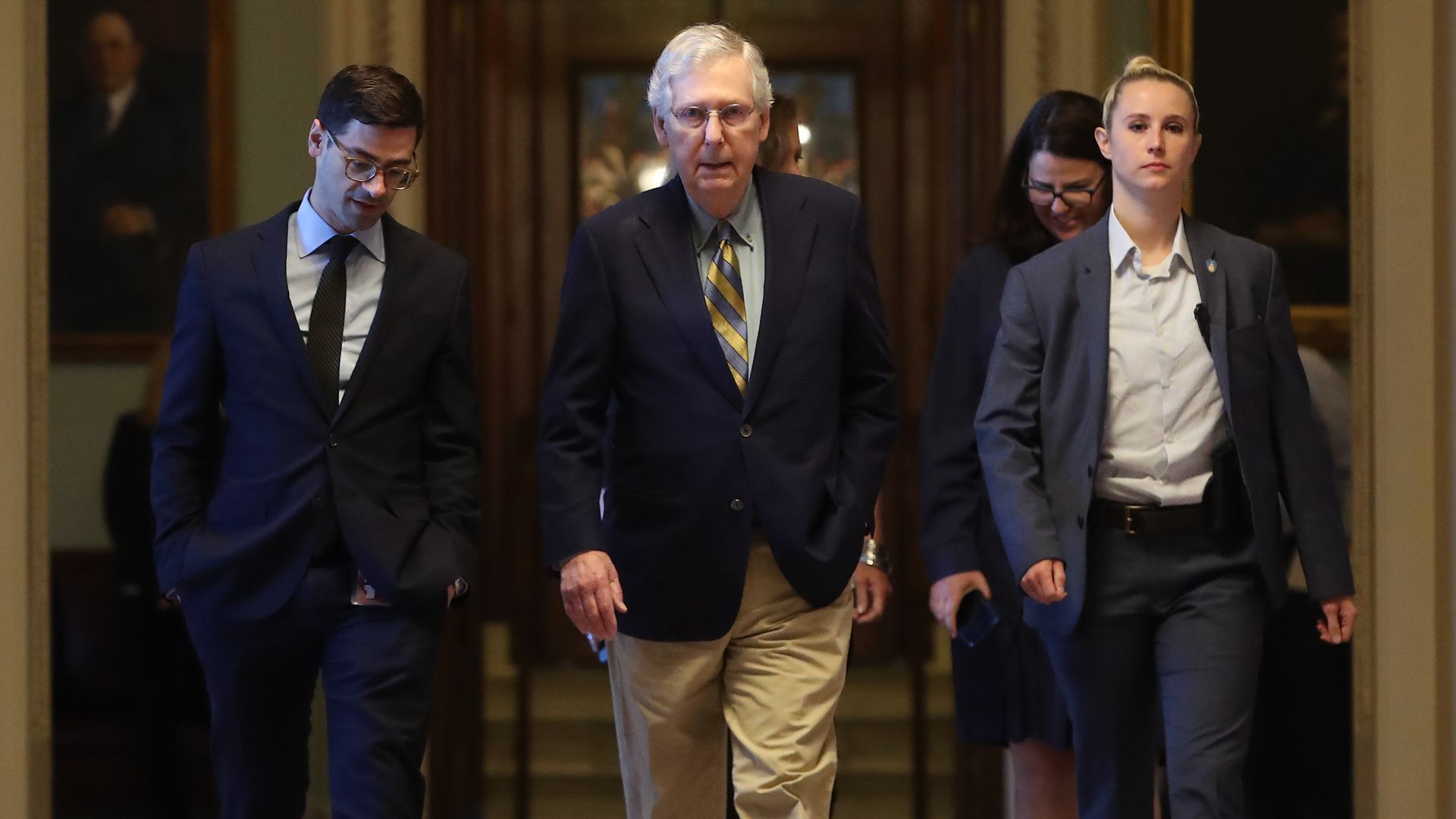 The Senate blocked an amendment that would have required congressional approval in advance of an attack on Iran. The vote was 50-40, with four Republicans among those voting for the measure.
Why it matters: Per the AP: The U.S. military has, in recent years, been "deployed under war authorizations passed in 2001 and 2002 for conflicts in Iraq and Afghanistan." Lawmaker have unsuccessfully tried to pass new war powers acts, with the House voting to repeal those authorizations last week.
The big picture: Friday's amendment to the National Defense Authorization Act (NDAA) needed 60 votes to be included in the $750 billion spending bill. Heightened tensions between the two countries have brought back fears that the U.S. could be on course for war with Iran. President Trump recently asserted he does not need congressional approval to order military action against Iran.
What they're saying: "None of our Democratic friends would be supporting this if there were a Democratic president. This clearly restricts administrations of both parties who we've seen take measured responses to Iranian acts of terror over the years going back to 1979," Majority Leader Mitch McConnell said on the amendment this week.
Senate Minority Leader Chuck Schumer (D-N.Y.) urged the House to include a similar measure in its version of the defense spending bill, expected for debate next month, the Washington Post reports.
Go deeper