The fight to raise venture capital for "vice" products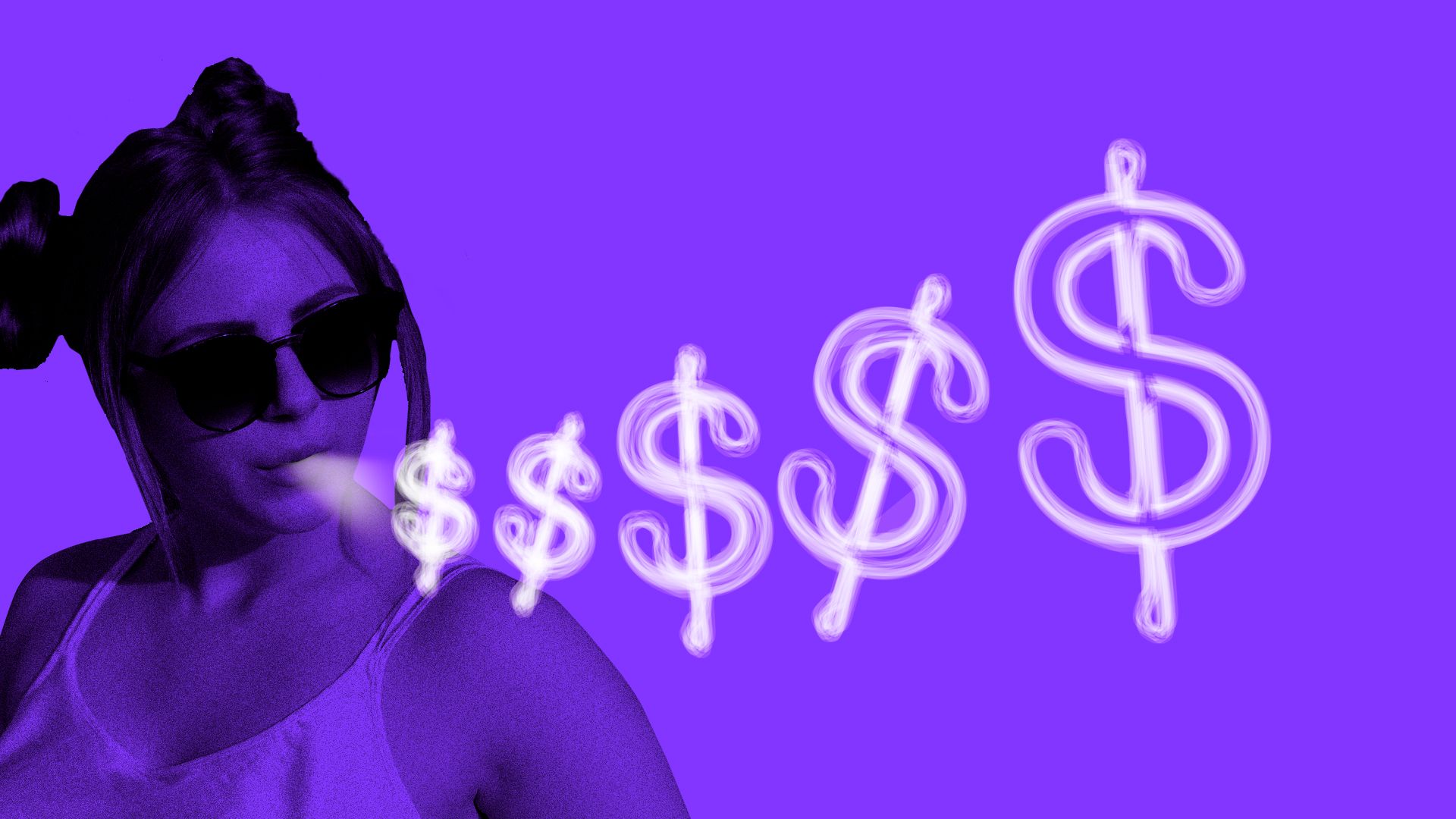 Raising venture capital for a "vice" product used to be almost impossible, due to specific restrictions in limited partnership agreements. And many of those anti-vice clauses persist, even with the mainstreaming of cannabis.
The big picture: Dockery's big pitch is that the relative lack of competition — and of federal legalization, in the case of cannabis — means that many valuations are artificially depressed. The fund already has invested in a handful of startups, including Recess (CBD-infused drink), Indose (cannabis vaporizer), and Bev (canned rosé wine).
There's an entire fund devoted to the cause:
Vice Ventures is led by Catharine Dockery, a former Walmart digital brands executive who before that led private investments for Bonobos founder Andy Dunn.
Target sectors include cannabis, alcohol, sextech and gambling.
It just raised $25 million for its debut fund, all from individual investors (including Marc Andreessen and Bradley Tusk).
Dockery says it was difficult to get family offices to invest, often due to conservative older family members.
Dockery also said few other niche areas of interest:
Psychedelics: Vice won't fund clinical trial-stage companies ("I'm not a doctor"), instead waiting until products hit market.
Esports: "They're highly addictive."
Tobacco: "We'll be investing in harm reduction products."
Go deeper