France hits a new all-time high temperature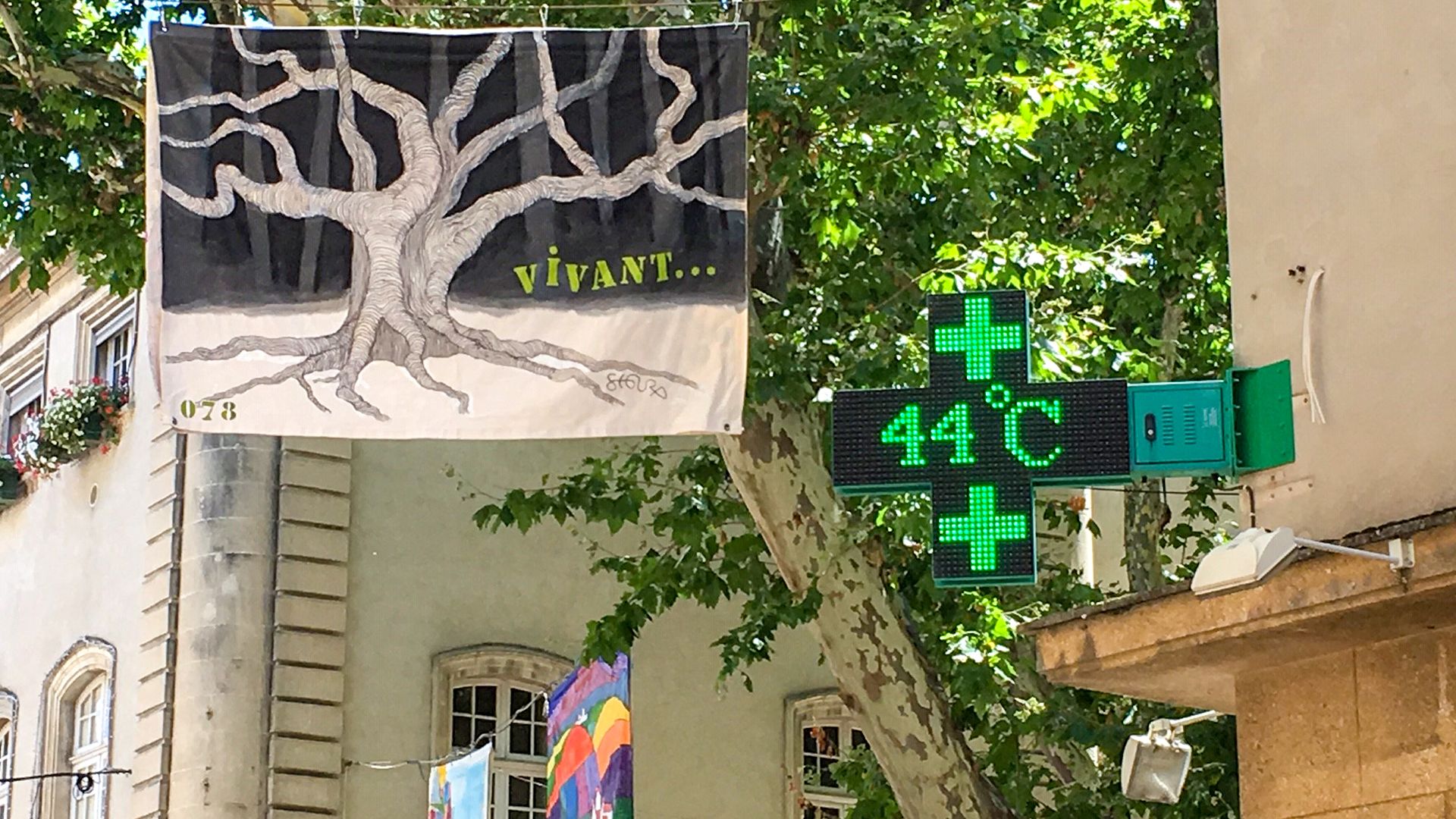 France broke its all-time high temperature record of 44.1°C (111.4°F) on Friday as the mercury rose to 45.9°C (114.6°F) in Gallargues-le-Montueux as a blistering heat wave bakes Western Europe, according to Météo-France.
Between the lines, via Axios science editor Andrew Freedman: Heat waves of exceptional magnitude and duration are one of the clearest manifestations of human-caused global warming. Numerous scientific studies have tied increases in heat wave frequency, severity and duration to emissions of greenhouse gases from the burning of fossil fuels.
Go deeper: All the global temperature records broken in 2019, so far
Go deeper