Debate night: Democrats lay out immigration plans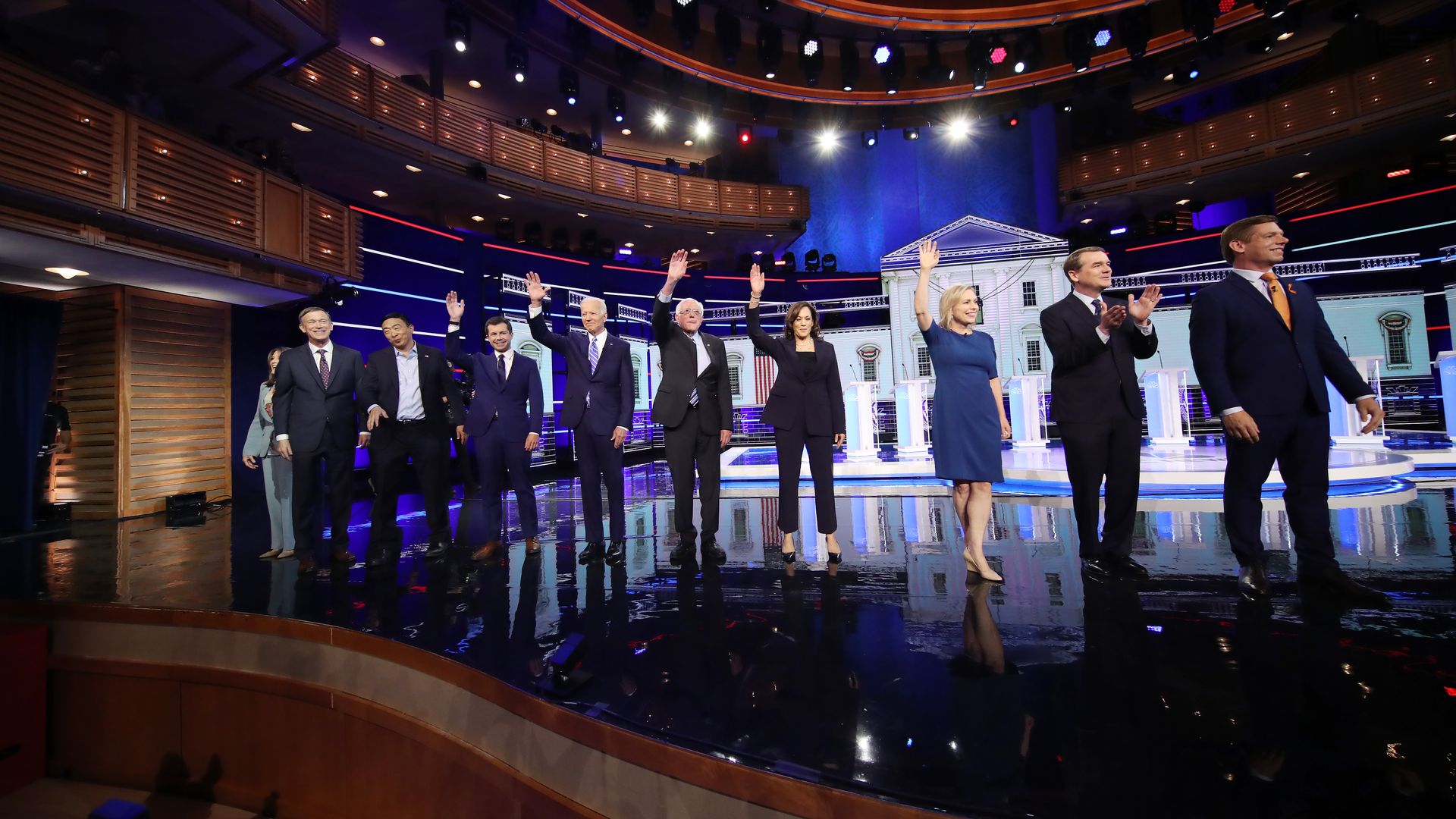 The Democratic presidential candidates were asked what they'd do on immigration if elected, on the second night of primary debates on Thursday.
Why it matters: President Trump has received backlash for his handling of the influx of migrants --particularly children--along the southern border. Many of the Democratic candidates have pledged to reverse Trump's immigration policies and that didn't change Thursday night.
What they're saying:
Former Vice President Joe Biden: "The first thing I would do is unite families...Those who come seeking asylum, we should immediately have the capacity to absorb them, keep them safe until they can be heard."
Sen. Bernie Sanders (I-Vt.): "On day 1, we take out our executive order and we rescind every damn thing on this issue that Trump has done...We have to look at the root causes...What we have to do on day 1 is invite the presidents and the leadership of Central America and Mexico together. This is a hemispheric problem."
Sen. Kamala Harris (D-Calif.): "I will immediately, by executive action, reinstate DACA status and DACA protection to those young people. I will further extend protection for deferral of deportation for their parents and for veterans...I will also immediately put in place a meaningful process for reviewing the cases for asylum and release children from cages and get rid of the private detention centers."
Former Colorado Gov. John Hickenlooper: "Make sure there are sufficient facilities in place so that women and children are not separated from families...We have to make sure that ICE is clearly reformed, and they begin looking at their job in a humanitarian way."
South Bend Mayor Pete Buttigieg: "We should call out hypocrisy. And for a party that associates with Christianity to say it is okay to suggest that God would smile on the division of families at the hands of federal agents, that God would condone putting children in cages, [they've] lost all claim to ever use religion language again." 
Marianne Williamson: "These are state-sponsored crimes. What President Trump has done is not only attack these children, not only demonize the immigrants, but attacking a basic principal of America's moral core."
Go deeper:
Go deeper