Huge Florida Everglades wildfire billows smoke amid hot, dry conditions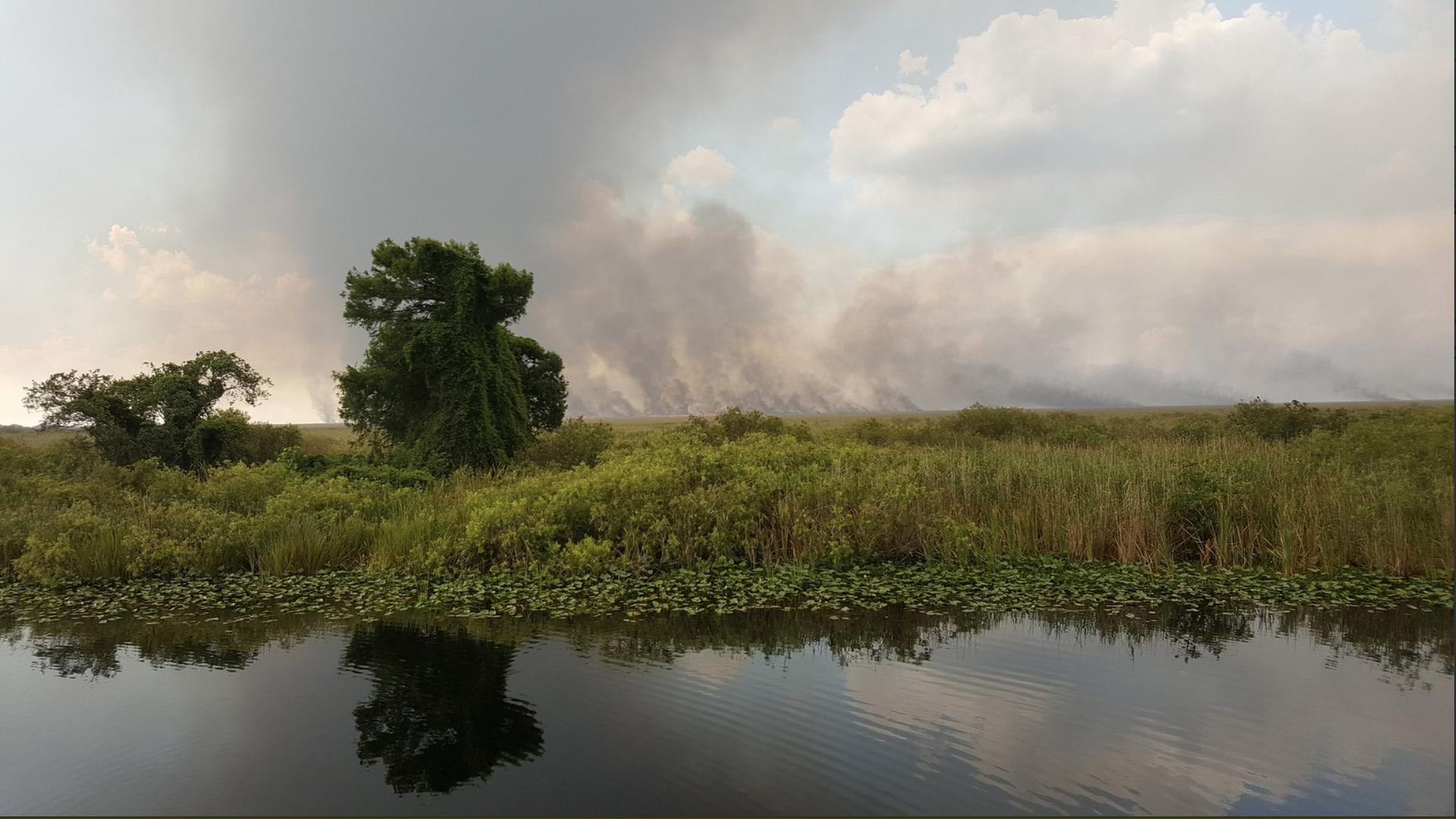 A smoky wildfire in the Everglades has expanded and continued to burn for a third straight day, but officials said Wednesday they've largely contained it.
Details: Florida Department of Agriculture tweeted the wildfire was burning across 42,000 acres of state-managed land, largely through sawgrass west of the city of Weston. But it's 75% contained after a significant amount of rainfall in the region, the department said.
The big picture: Smoky conditions caused by the blaze prompted authorities to issue a health alert, per CBS Miami. It also caused a section of Interstate 75 through Alligator Alley to temporarily close on Tuesday, according to NBC Miami. The Agriculture Department said in a statement that lightning started the wildfire Sunday evening, as record temperatures struck southern Florida.
The blaze has been burning during an unusually warm week in Florida in which Miami-Dade set a new record of 95°F at Miami International Airport, per the National Weather Service.
This article has been updated with new details, including on the fire being mostly contained.
Go deeper