Eric Trump says a cocktail bar worker spit on him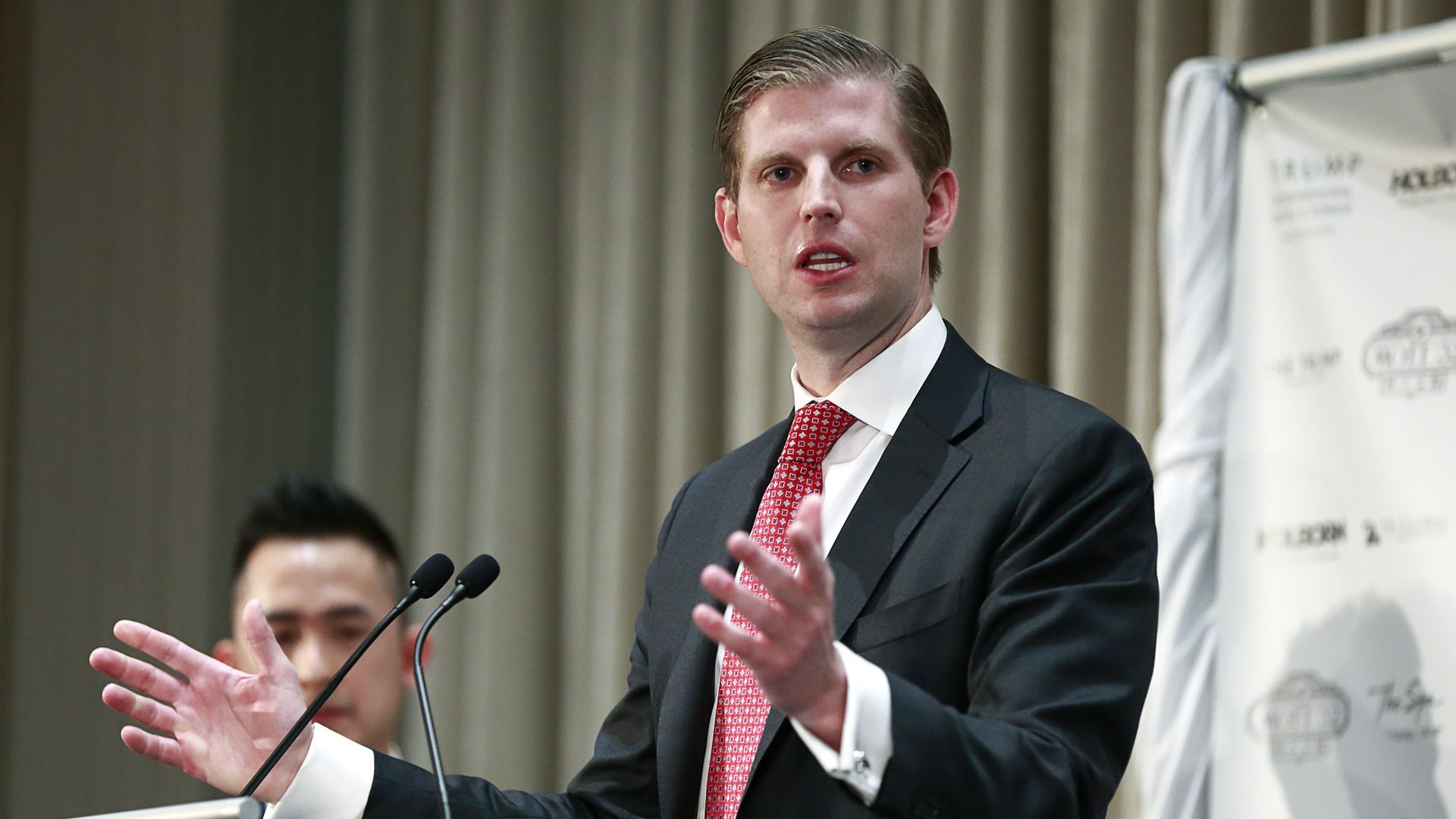 President Donald Trump's son Eric Trump told Breitbart News Tuesday night he was spit on at the Chicago cocktail lounge The Aviary by an employee.
"It was purely a disgusting act by somebody who clearly has emotional problems. For a party that preaches tolerance, this once again demonstrates they have very little civility. When somebody is sick enough to resort to spitting on someone, it just emphasizes a sickness and desperation and the fact that we're winning."
— Eric Trump statement to Breitbart News
Details: The Daily Beast reports the woman was taken into Secret Service custody but later released. Chicago Police Department assisted after the incident, CPD spokesman Anthony Guglielmi tweeted.
What they're saying: The Aviary said in a statement on Wednesday it had placed the woman on leave, as it condemned the act of spitting.
This article has been updated to include a statement from The Aviary.
Go deeper