How sports stadiums will be changed by our digital-first world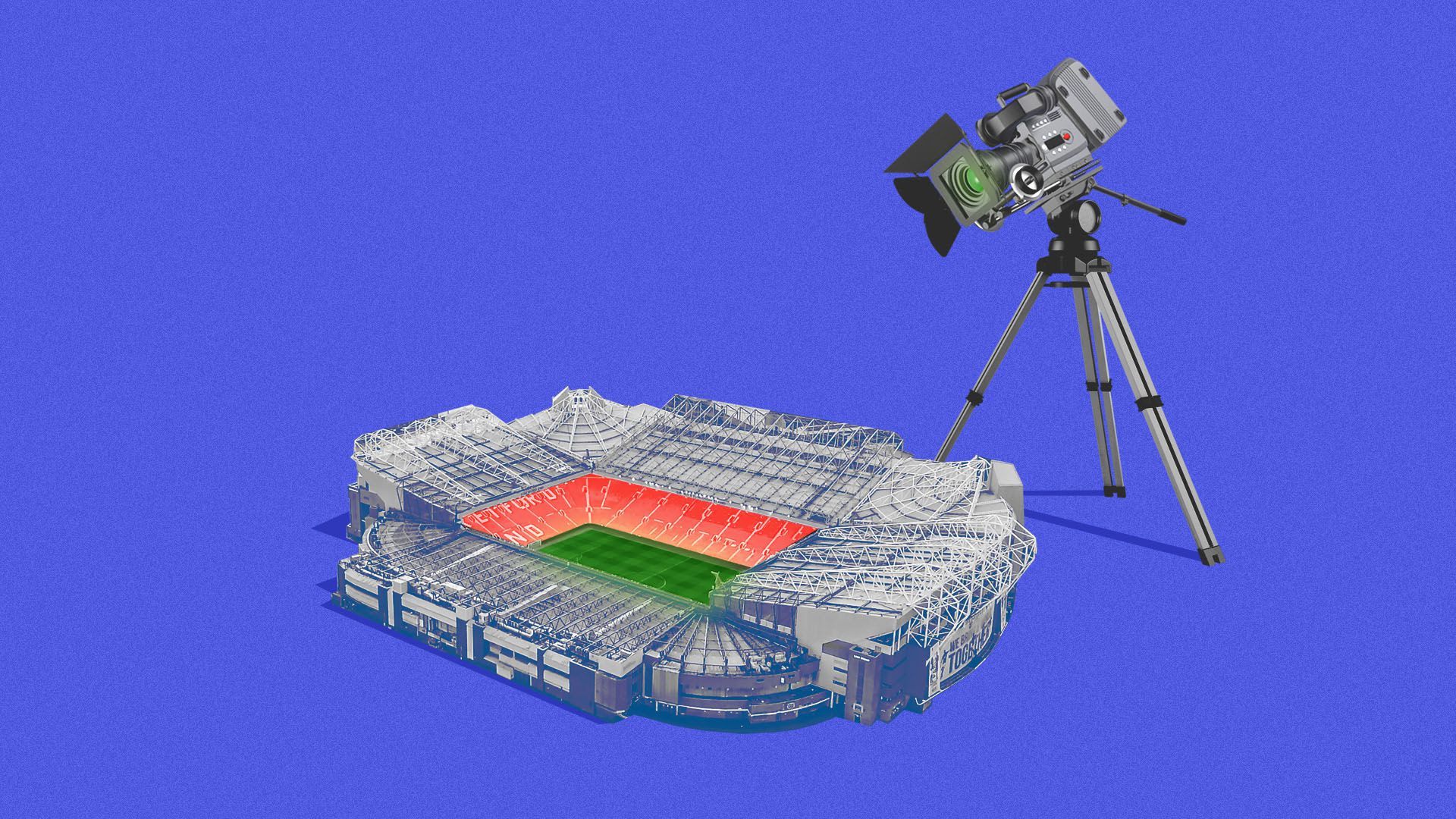 As sports becomes less localized and our lives become more digital, stadiums of the future — and, in some cases, even the present — could look vastly different than stadiums of the past.
Flashback: 50 years ago, your average sports fan rooted for his or her hometown teams because, for the most part, those were the only teams being shown on TV or written about in the newspaper. Now, you can watch any team, any time, anywhere, on any device. And, thanks to the overwhelming amount of content being created and the power of social media, there's a vested interest in far more than your local teams.
The big picture: This has had a profound impact on modern sports fandom, affecting who we root for and how we consume and follow sports.
And while I could write an entire newsletter on that topic (maybe I will), I'd like to focus on one idea — the "consume and follow sports" part.
My take: Sports fans are constantly engaging with their favorite athletes, teams and leagues through some form of media — and there's a ton of money to be made by keeping their attention.
As a result, sports now feels more like reality TV with an ecosystem of storylines and viral videos that almost feel separate from the tribal experience of going to a sporting event.
The bottom line: In our digital-first world, media rights are skyrocketing and attendance numbers are already on the decline. So my question is: Could we reach the point in the future where live attendance doesn't even matter?
With sports fans increasingly following national storylines and athletes rather than local storylines and teams, could stadiums eventually look more like sound stages optimized for content creation rather than coliseums optimized for the attending fan?
Go deeper