Trump team slated for a full week of fraught global diplomacy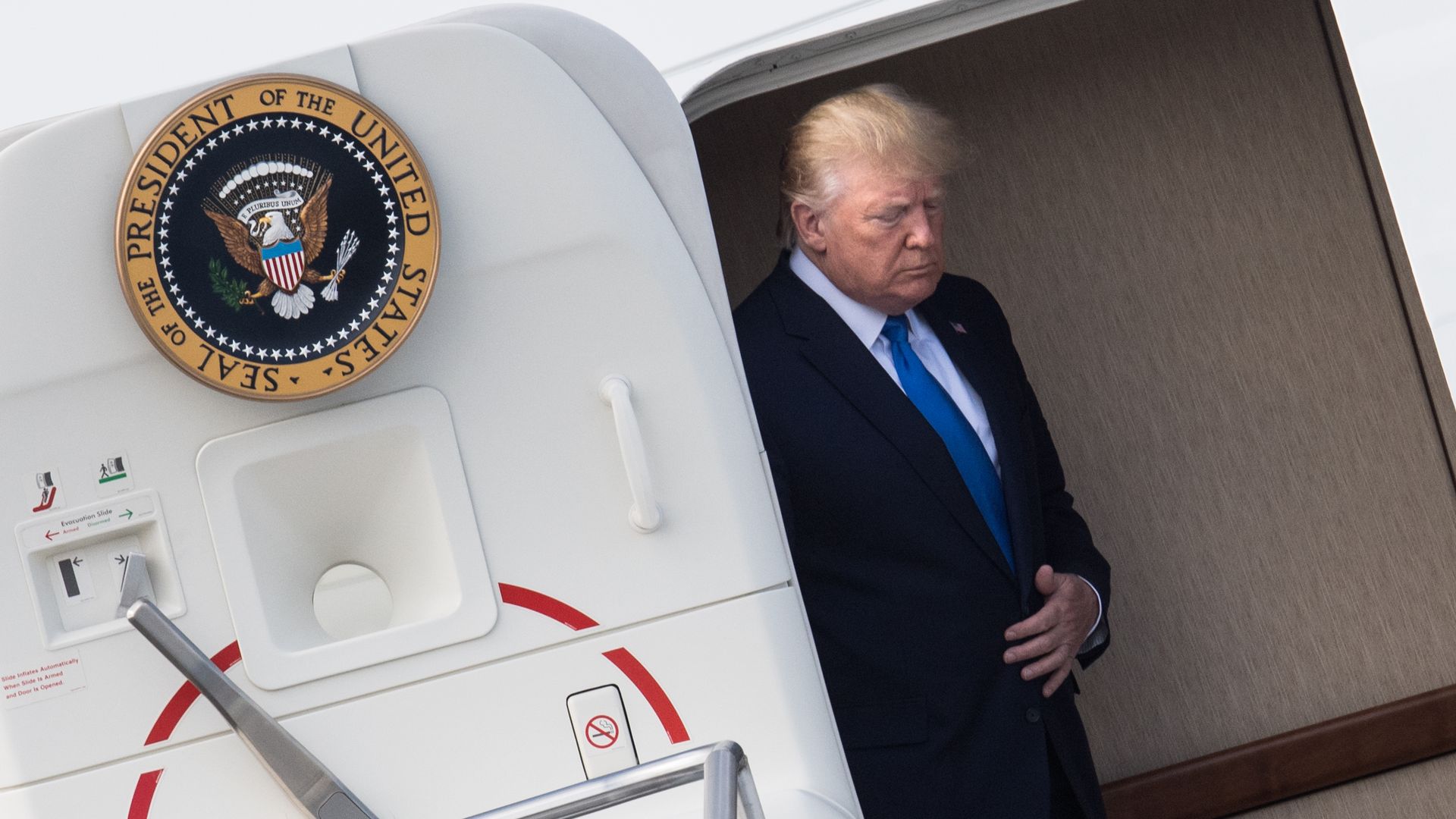 Amid ongoing flare-ups between the U.S. and Iran, President Trump and his allies will travel this week to diplomatically engage allies on Middle East peace, North Korea's nuclear program, U.S.–China trade and more.
Why it matters: The week's meetings present an opportunity for Trump and his team to demonstrate their ability to leverage diplomacy as a tool of American power. He'll be taking on tough issues this week, and his administration's policies have in many ways amplified the work ahead.
What's happening:
Meanwhile, on June 26–27, Trump's domestic opponents will have a 2-night national platform to criticize his policies during the Democratic presidential debates.
Candidates are likely to highlight Trump's careening on Iran, where tensions have escalated to the brink of war; catatonic nuclear negotiations with North Korea, where two leader-level summits have secured no firm results; and the unilateral trade war against China, which is straining the U.S. economy.
The bottom line: Trump's Iran bombing flip-flop last week suggests that he and his team still lack a coherent vision for determining and executing their national security goals. The week ahead will show whether he and his team manage a swing back toward multilateral problem-solving or continue the go-it-alone approach that is increasingly isolating the U.S. from its allies.
Joel Rubin is the president of the Washington Strategy Group and a former deputy assistant secretary of state.
Go deeper