The world's long history of reparations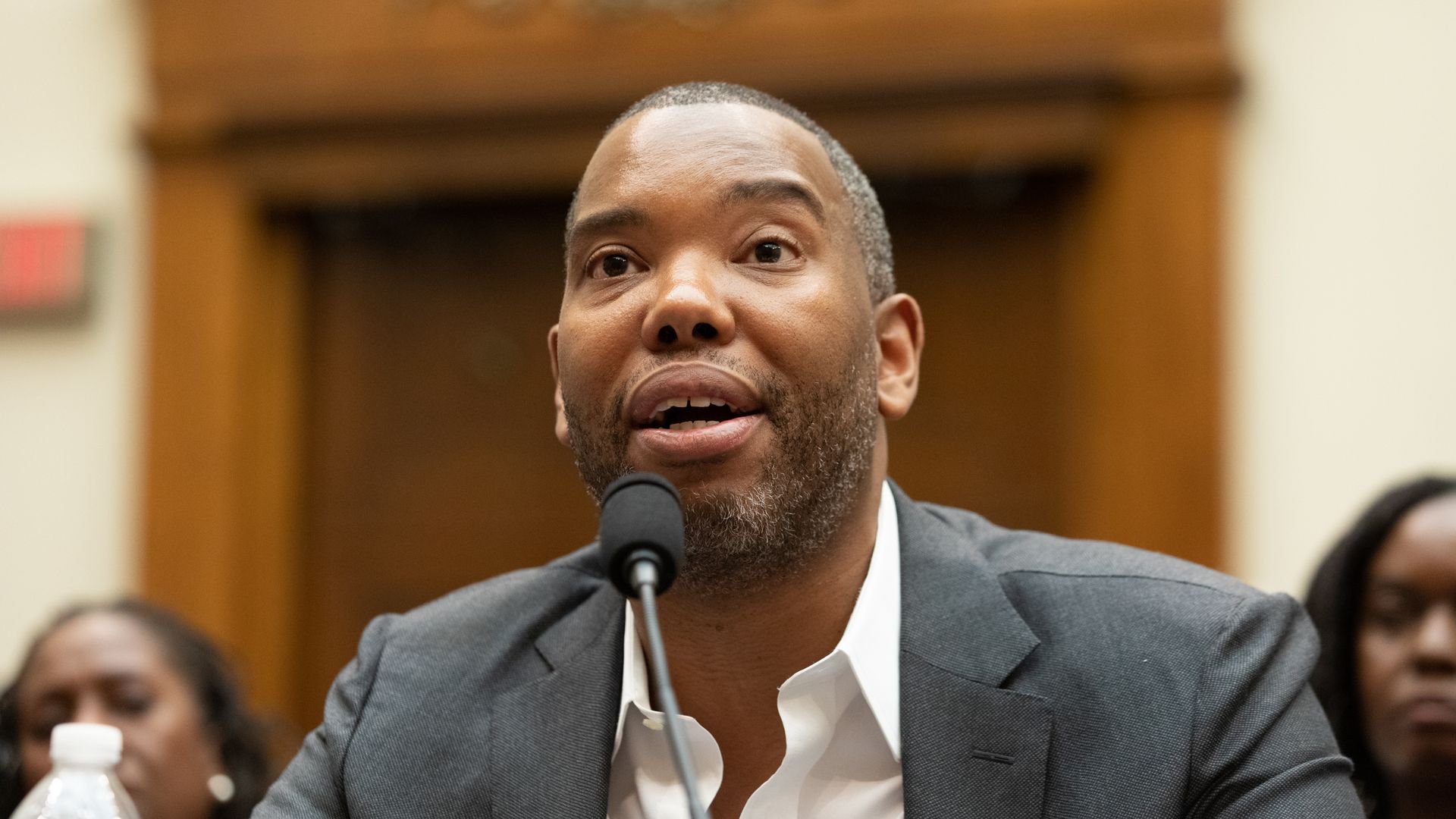 The U.S. isn't the first country to debate reparation payments for its citizens; nations have a long record of doling out compensatory payment to right their historic wrongs.
Driving the news: The debate over reparations, specifically for black Americans, has ramped back up recently. This past week, Congress held its first hearing on the issue since 2007. Author Ta-Nehisi Coates offered a passionate speech about the importance of repayment for the descendants of slaves in the U.S.
The big picture: Reparations have often been used post-conflict to "reduce the risk of peace failure," and to help governments transition following a long period of authoritative rule, according to a study about the effectiveness of the tactic.
The process involves investigating the events, assessing damages and a variety of complexities that can result in years going by — if not more — before a single check is signed.
Reparation requests for for citizens:
Reparations to other nations:
Former colonizers: Caribbean nations formed the Caribbean Reparation Commission in an attempt to recoup funds from former colonial powers for "crimes against Humanity of Native Genocide, the Trans-Atlantic Slave Trade and a racialized system of chattel Slavery."
United Kingdom: The U.K. paid a little more than $25 million to 5,000 Kenyans who were victims of violence during the Mau Mau uprisings in the 1950s, reports the Guardian. The Mau Mau rebellion was a war between Kenyans and their former colonizer, the U.K., in a bid for freedom.
Germany: After World War II, Germany paid reparations to Holocaust victims, and gave Israel $7 billion as the nation was forming, reports Vox. By 2012, the German government had paid $89 billion in reparations to individual survivors as well.
France: There's been a long debate about whether France should pay reparations to Haiti after crippling its economy when it was freed from colonization. Haiti originally paid French colonizers for lost plantations, reports the Washington Post. There have since called for France to give Haiti the money back in the form of reparations.
Go deeper:
Go deeper