Oregon Republicans end 9-day walkout after carbon emission bill fails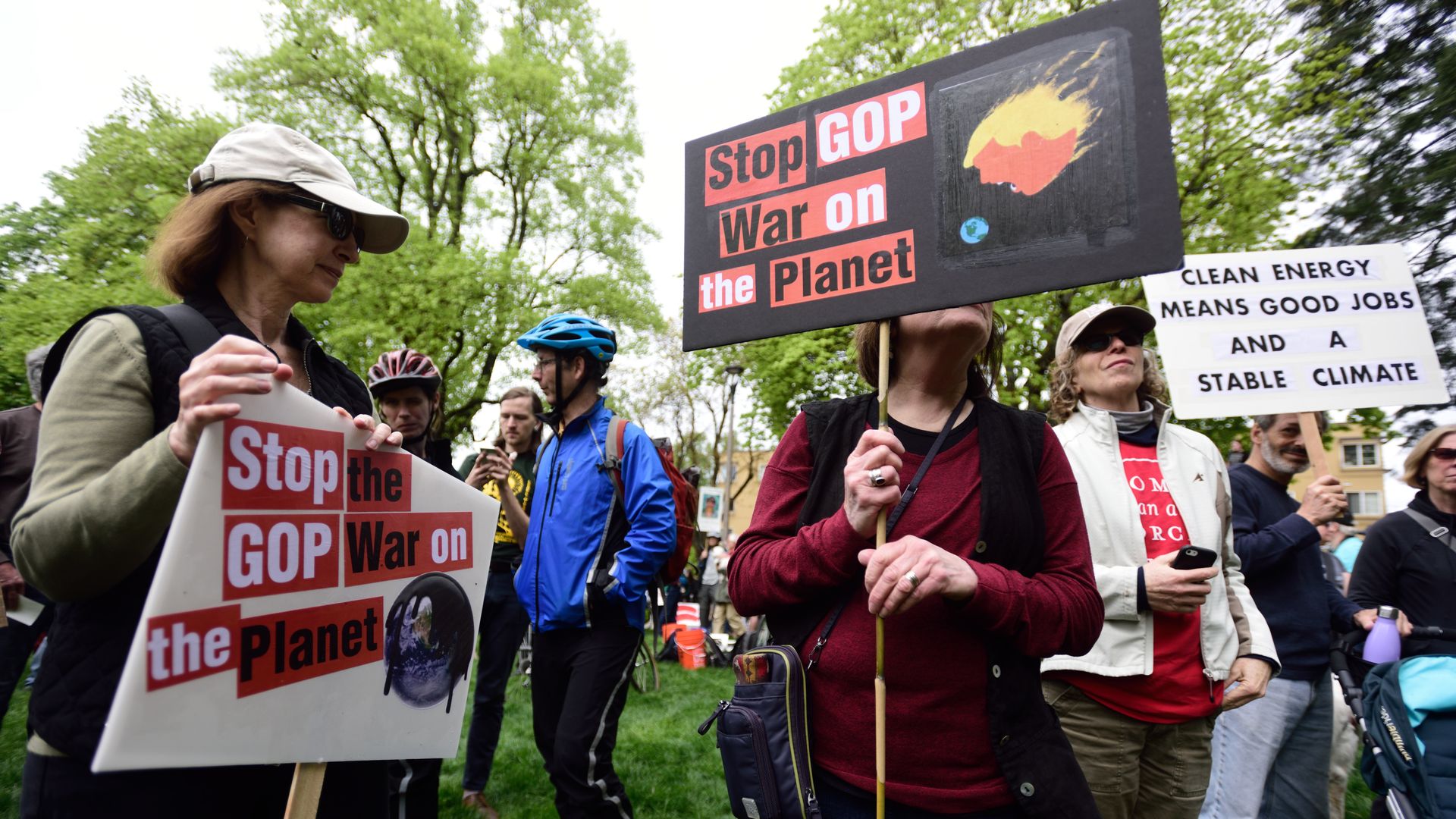 Nine of Oregon's 12 Republican state senators returned to the state Senate on Saturday after hiding out in protest of a climate change vote for more than a week, reports AP.
Why it matters via Axios' Ben Geman: Oregon is among the states where Democrats are moving ahead with tougher climate policies at a time when the Trump administration is unwinding Obama-era federal policies. Had Oregon passed this legislation, it would have been the second state in the country — other than California — to impose a cap-and-trade pollution credit on companies.
Details: Democrats have an 18 to 12 majority in the Senate, but 20 votes were needed for the bill to pass. Republican lawmakers walked out of negotiations June 20 to prevent the vote, aimed at lowering Oregon's greenhouse gas emissions by 2050, from moving forward, per AP. They also walked out this session to block a school funding tax package, NBC reports.
Go deeper: America's pent-up thirst for climate change policy
Go deeper