House Dems vote to repeal 9/11-era law in hopes of deterring war with Iran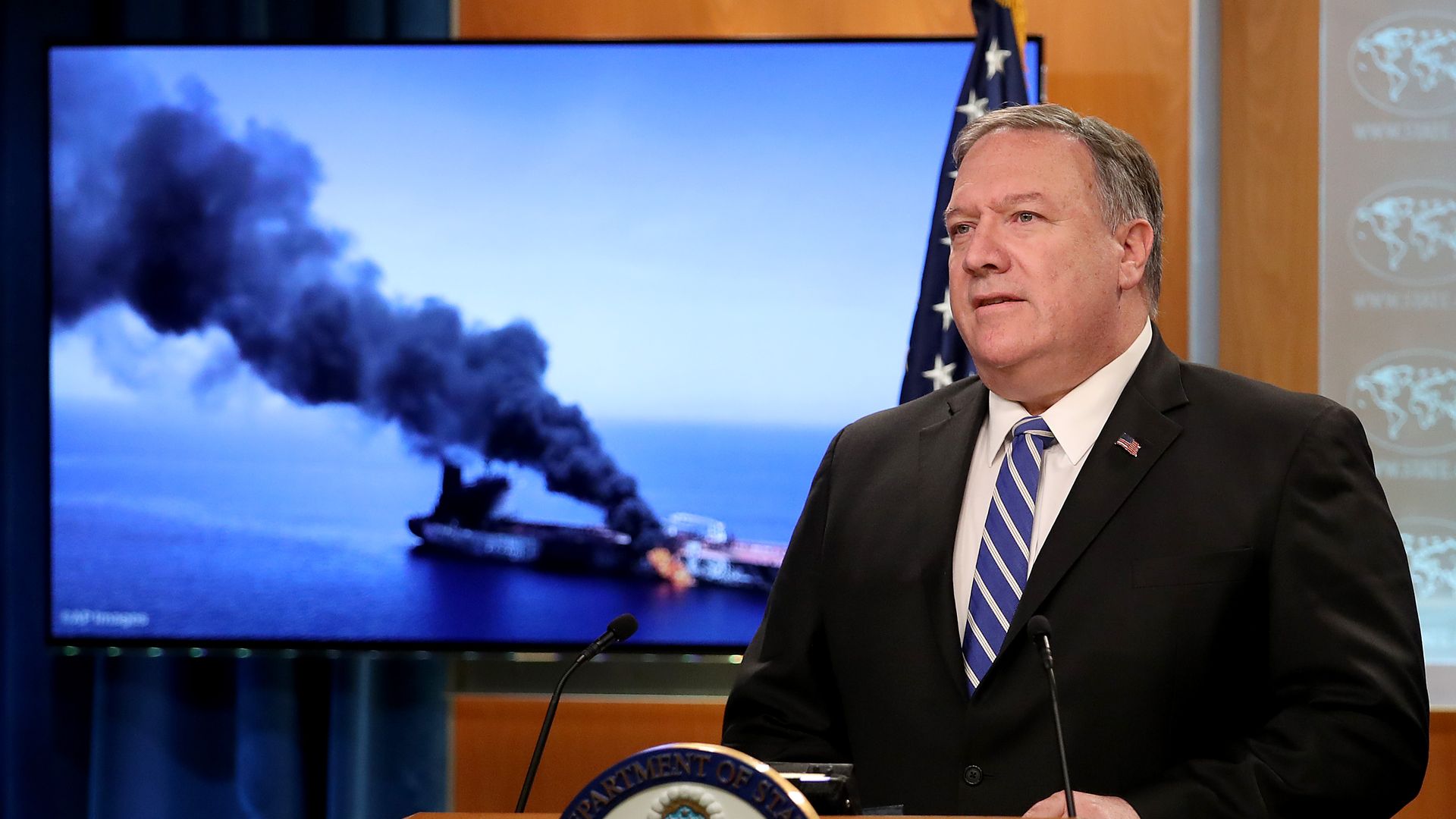 House Democrats voted to repeal 2001's Authorization for Use of Military Force (AUMF) on Wednesday, which originally gave then-President George W. Bush the power to go to war with al-Qaeda and any related organization after 9/11, and could now justify a new war with Iran, reports Vox.
The big picture: The repeal is in direct response to allegations by Secretary of State Mike Pompeo that Iran has ties to al-Qaeda, according to the New York Times. Bipartisan legislators are nervous that the Trump administration is closing in on war with Iran as tensions with the Gulf nation continue to escalate, says Vox.
The repeal is embedded in a $1 trillion funding bill crafted by House Democrats, and is unlikely to move forward in the Republican-led Senate, per Vox.
Context: For the last 18 years, presidents have used the 2001 congressional war authorization to justify military action throughout the Middle East. Three presidents have used the AUMF for dozens of engagements in 14 different countries, per the Huffington Post.
Why it matters: Congress is standing up to President Trump, and making sure he knows that he needs to get Congressional approval if he wants to take military action against Iran. Trump has overridden Congress on numerous occasions with executive orders, and that hasn't sat well with legislators.
Go deeper: Trump to send 1,000 troops to Middle East as Iran tensions escalate
Go deeper