Booker proposes executive action for clemency for nonviolent drug offenders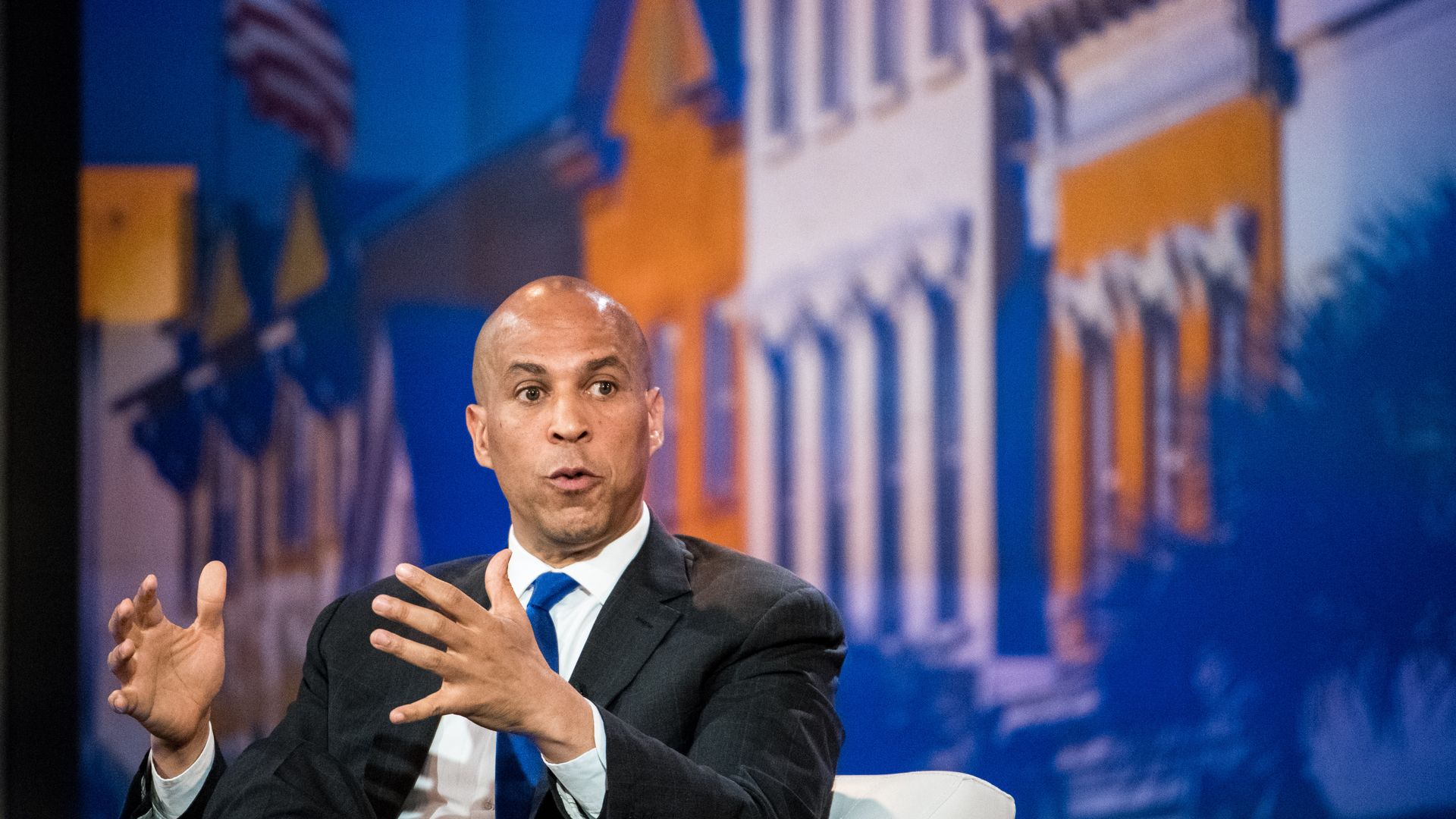 2020 Democratic contender Sen. Cory Booker proposed Thursday using executive action to offer clemency to thousands of nonviolent drug offenders on his first day in office, the New York Times reports.
The big picture: Booker's plan, which the Times calls the "broadest clemency initiative since the Civil War," is a fast-tracked version of his proposed Next Step Act, which is also built on addressing racial discrimination in drug-related arrests.
Criminal justice reform is one issue that has consistently received bipartisan support during the Trump administration with the passing of First Step Act, a piece of legislation that Booker co-sponsored.
Details: Booker's proposal would create a bipartisan Executive Clemency Panel as a part of the executive branch that would review inmates eligible to be released under executive order — without requiring any action from the inmates themselves.
Booker's campaign estimated that most of the panel's staff would be found through reassigned federal employees, keeping costs low as a result.
What he's saying: "The War on Drugs has been a war on people, tearing families apart, ruining lives, and disproportionately affecting people of color and low-income individuals — all without making us safer," Booker said in a statement.
"Granting clemency won't repair all the damage that has been done by the War on Drugs and our broken criminal justice system, but it will help our country confront this injustice and begin to heal."
Go deeper: Where the top 2020 Democrats stand on criminal justice reform
Go deeper