Mexico becomes first country to pass USMCA trade deal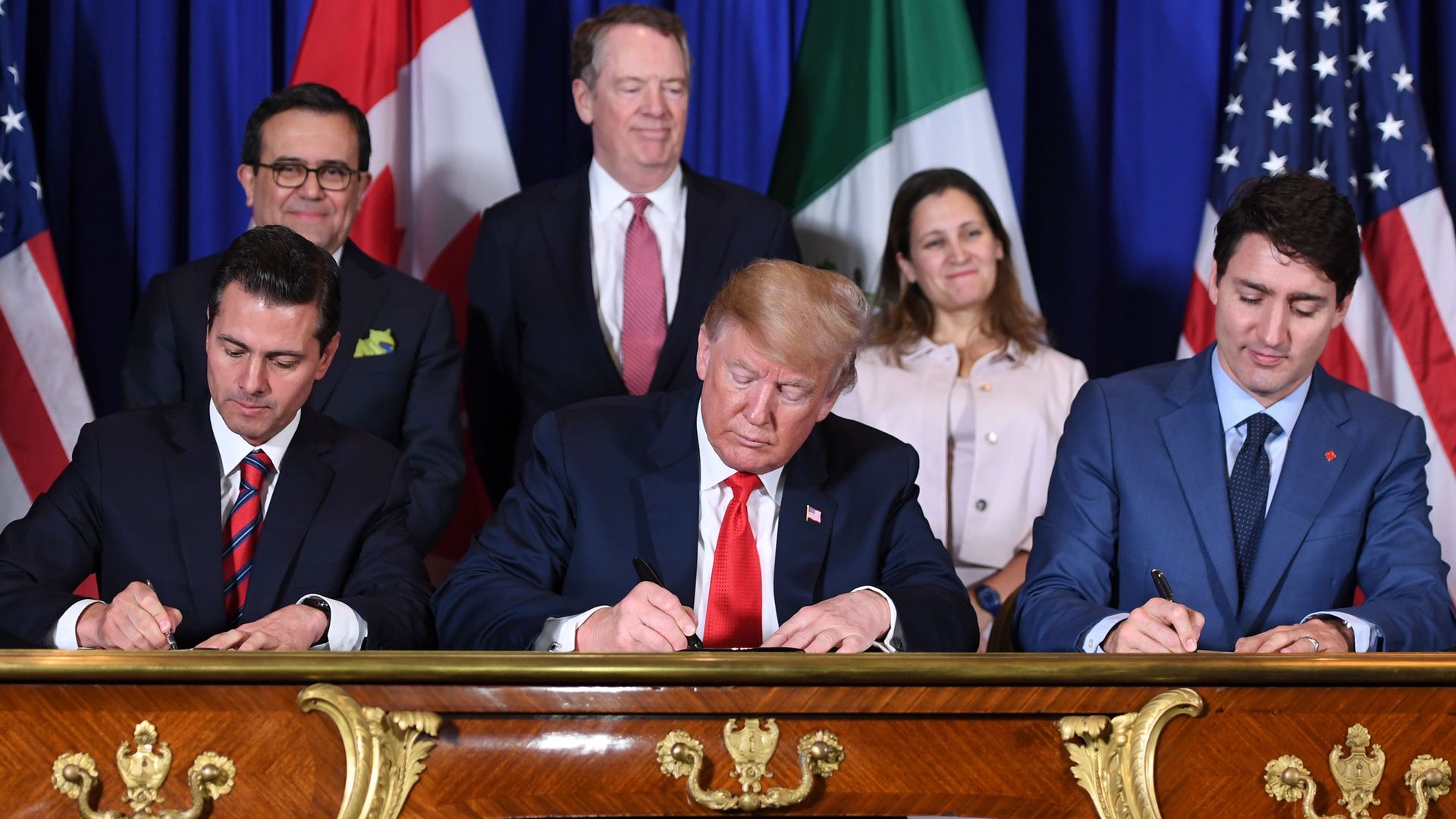 Mexico became the first nation to ratify the U.S.-Mexico-Canada trade deal on Wednesday with little opposition within the Mexican Senate, reports Politico.
Details: The new North American free-trade agreement may not be in its final format as House Democrats demand changes to the deal regarding enforcement, labor, the environment and drug pricing, per Politico. Mexico must sign off on any future changes.
Some Democrats and labor unions are concerned that Mexico may be unable to fulfill the labor requirements.
Mexican officials hope passing the trade deal will alleviate trade tensions they've felt since President Trump took office, reports the Washington Post.
What's next: The ratification process moved quickly in Mexico, but is likely to face a slower procedure in the U.S. and Canada.
Trump wants Congress to pass the deal this summer, even though Democrats plan to fight for some major changes first, says Politico. House Speaker Nancy Pelosi has not yet scheduled the ratification vote.
The trade deal has been introduced in Canada. If Trump and the Democrats reach an agreement, the Canadian parliament will likely hold a vote this summer, per the Post. Prime Minister Justin Trudeau is supposed to meet with Trump at the White House on Thursday to discuss USMCA.
Go deeper... Trump to Dems: Pass USMCA trade deal before infrastructure
Go deeper