Juneteenth grows across the U.S.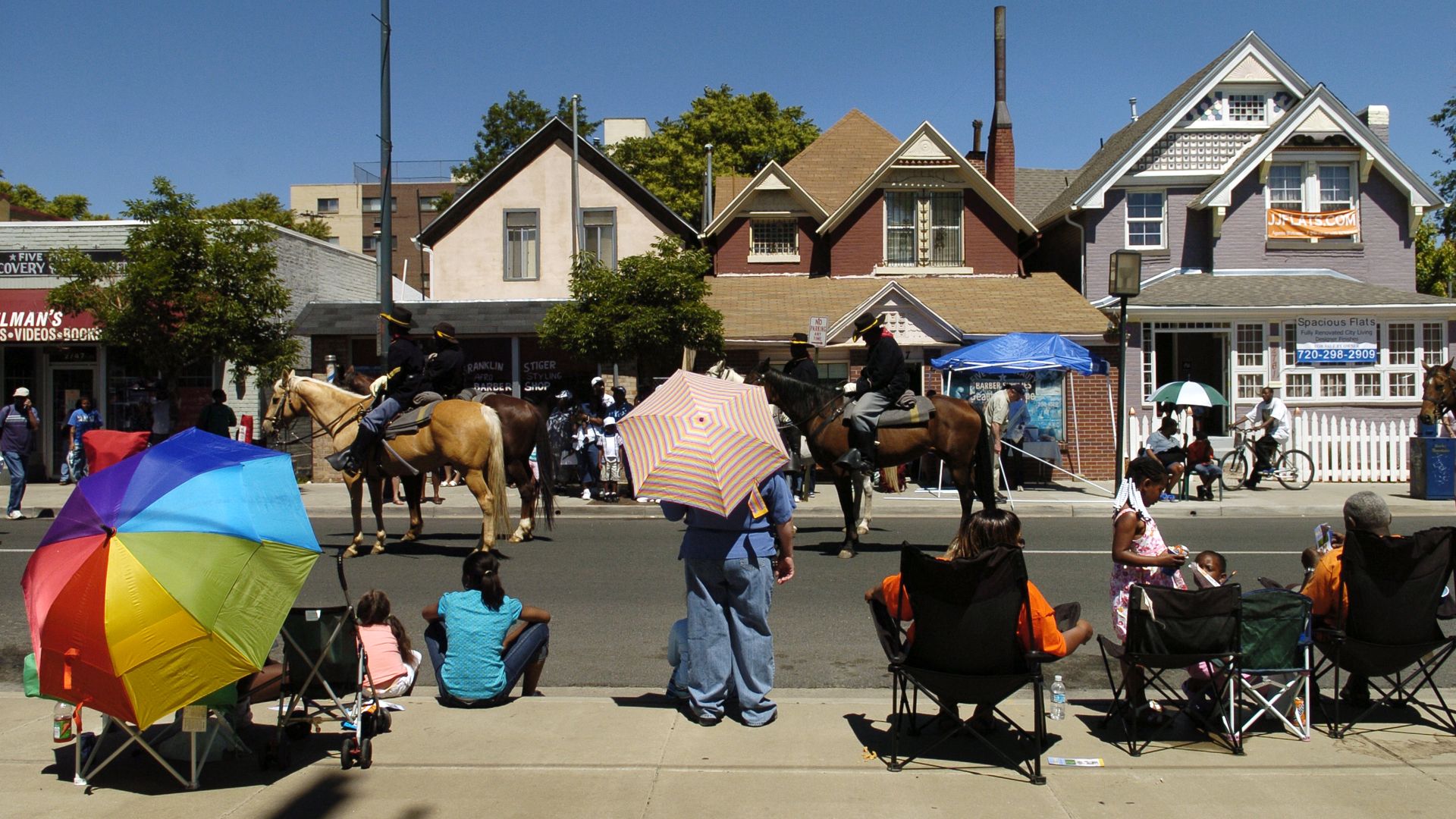 Juneteenth — the annual commemoration of the ending of slavery in the U.S. — is spreading across the U.S. this year, including celebrations in 46 states and 150 cities, the AP reports.
The backstory: On June 19, 1865, Union soldiers told enslaved African Americans in Galveston, Texas, that the Civil War had ended and they were free.
"Juneteenth" blends "June" and "nineteenth." The holiday has also been called Juneteenth Independence Day or Freedom Day.
Celebrations include parades, concerts, and readings of the Emancipation Proclamation.
Juneteenth celebrations used to revolve around the church with speeches and picnics. It changed around the 1960s with the civil rights movement.
"It became a little more secular and stretched over more than one day," said Para LaNell Agboga, museum site coordinator at the George Washington Carver Museum, Cultural and Genealogy Center in Austin, Texas.
"It became kind of a time of community gathering ... It's really more huge parties and huge parades and big concerts, but always bringing in freedom."
Go deeper: Capitol Hill takes on reparations
Go deeper