UN report says Khashoggi killing was "deliberate, premeditated execution"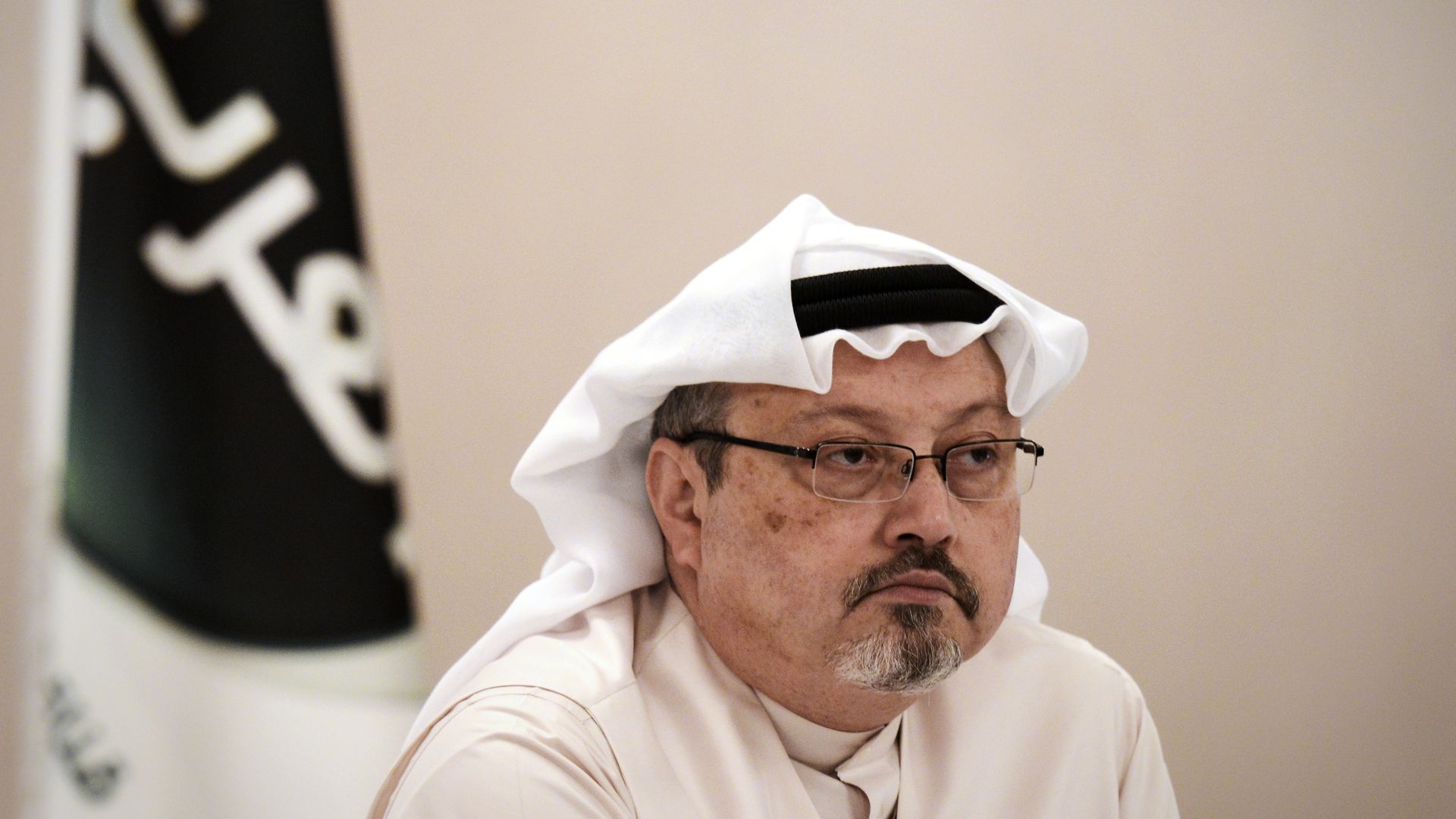 A UN investigator said Wednesday that Washington Post journalist Jamal Khashoggi faced a "deliberate, premeditated execution" at the hands of Saudi Arabia in the first independent report on his death, CNN reports.
Why it matters: President Trump and other members of his administration, including Secretary of State Mike Pompeo, have publicly stood by the Saudis after Khashoggi's death last year, despite the CIA's assessment that Crown Prince Mohammed bin Salman (MBS) ordered the murder.
The investigator, Agnes Callamard of the Office of the UN High Commissioner for Human Rights, did not find a "smoking gun" that explicitly incriminated MBS but said the mission required "significant government coordination, resources and finances" — and recommended a further probe into the crown prince's role.
"[E]very expert consulted finds it inconceivable that an operation of this scale could be implemented without the Crown Prince being aware, at a minimum, that some sort of mission of a criminal nature, directed at Mr. Khashoggi, was being launched."
Saudi Minister of State for Foreign Affairs Adel al-Jubeir dismissed the UN report, emphasizing the case is under the jurisdiction of the Saudi government: "We firmly reject any attempt to encroach upon the Kingdom's leadership, and any attempt to divert the case from the course of justice in the Kingdom or influence it in any manner."
Go deeper: Jared Kushner on MBS, refugees, racism and Trump's legacy
Go deeper