White House launches last-ditch effort to block Hope Hicks testimony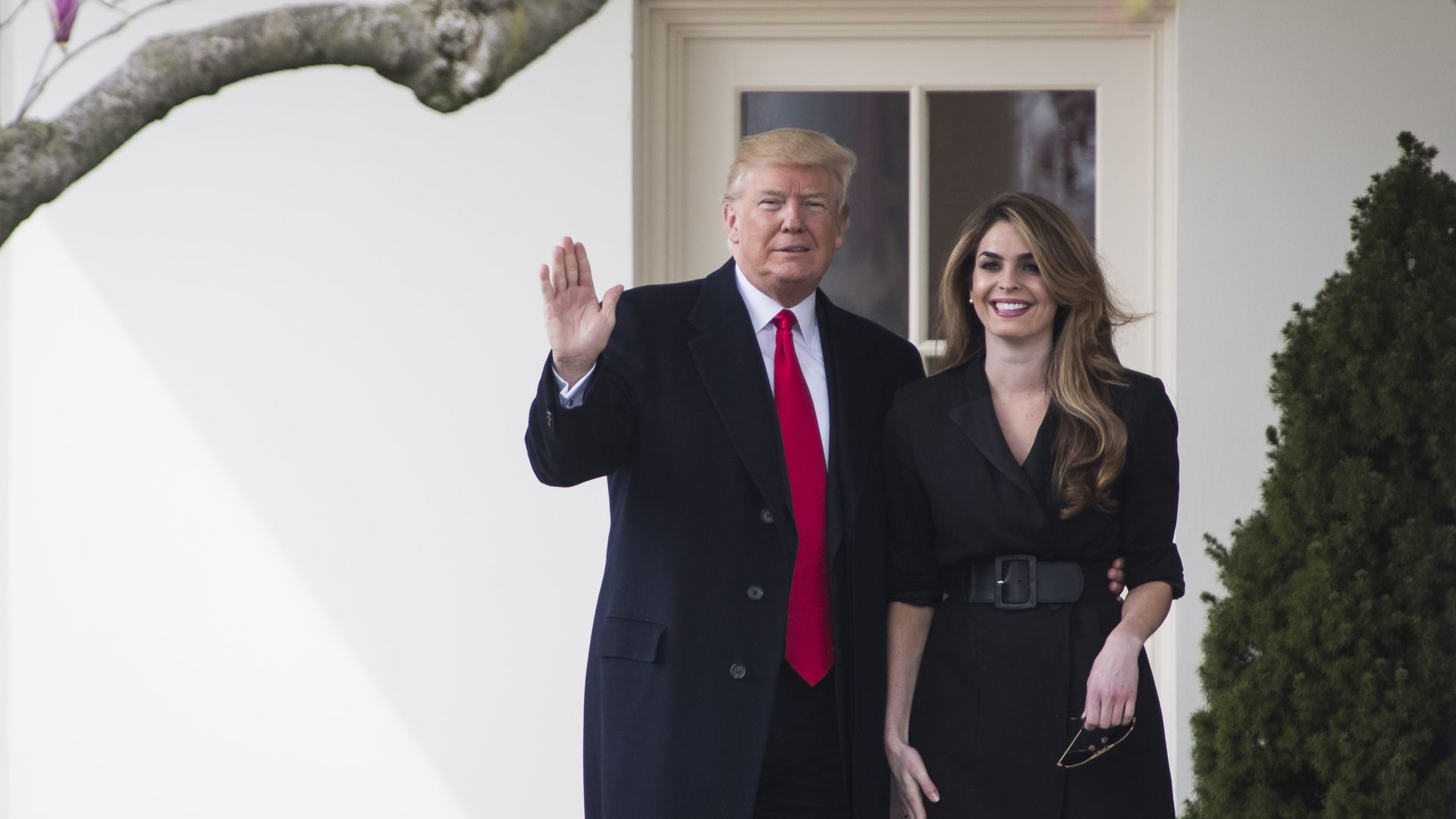 White House counsel Pat Cipollone sent a letter to the House Judiciary Committee on Tuesday arguing that former communications director Hope Hicks is "absolutely immune from being compelled to testify before Congress with respect to matters occurring during her service as a senior adviser to the President."
Why it matters: The White House has asserted executive privilege in an effort block Hicks and all other current and former Trump officials from complying with subpoenas from House Democrats. Hicks is the first official who will testify — albeit in a closed-door setting — in the committee's investigation into Trump's potential obstruction of justice.
Cipollone argues that Hicks' testimony "creates an inherent and substantial risk of inadvertent or coerced disclosure of confidential information." He also contends that questions about Hicks' work on the transition team are covered by executive privilege because they relate to decisions that Trump would later make as president.
It's unlikely that this last-ditch effort by the White House to block Hicks' testimony will have any impact on how House Democrats on the committee proceed. Per CNN, a White House official will be in the room during the testimony, and Democrats plan to engage in an "on-the-spot" negotiation if executive privilege is asserted for a particular question.
In a closed-door interview on Wednesday, the committee plan to question Hicks about five incidents of potential obstruction, Politico reports. Hicks, who has already turned over some documents to the committee, was a key witness to several of the most explosive episodes detailed in special counsel Robert Mueller's report, including the firing of FBI director James Comey and Trump's efforts to remove Mueller.
A transcript of the interview could be made public within 48 hours, aides told Politico.
Read the letter:
Go deeper