Trump announces acting Defense Secretary Patrick Shanahan will step down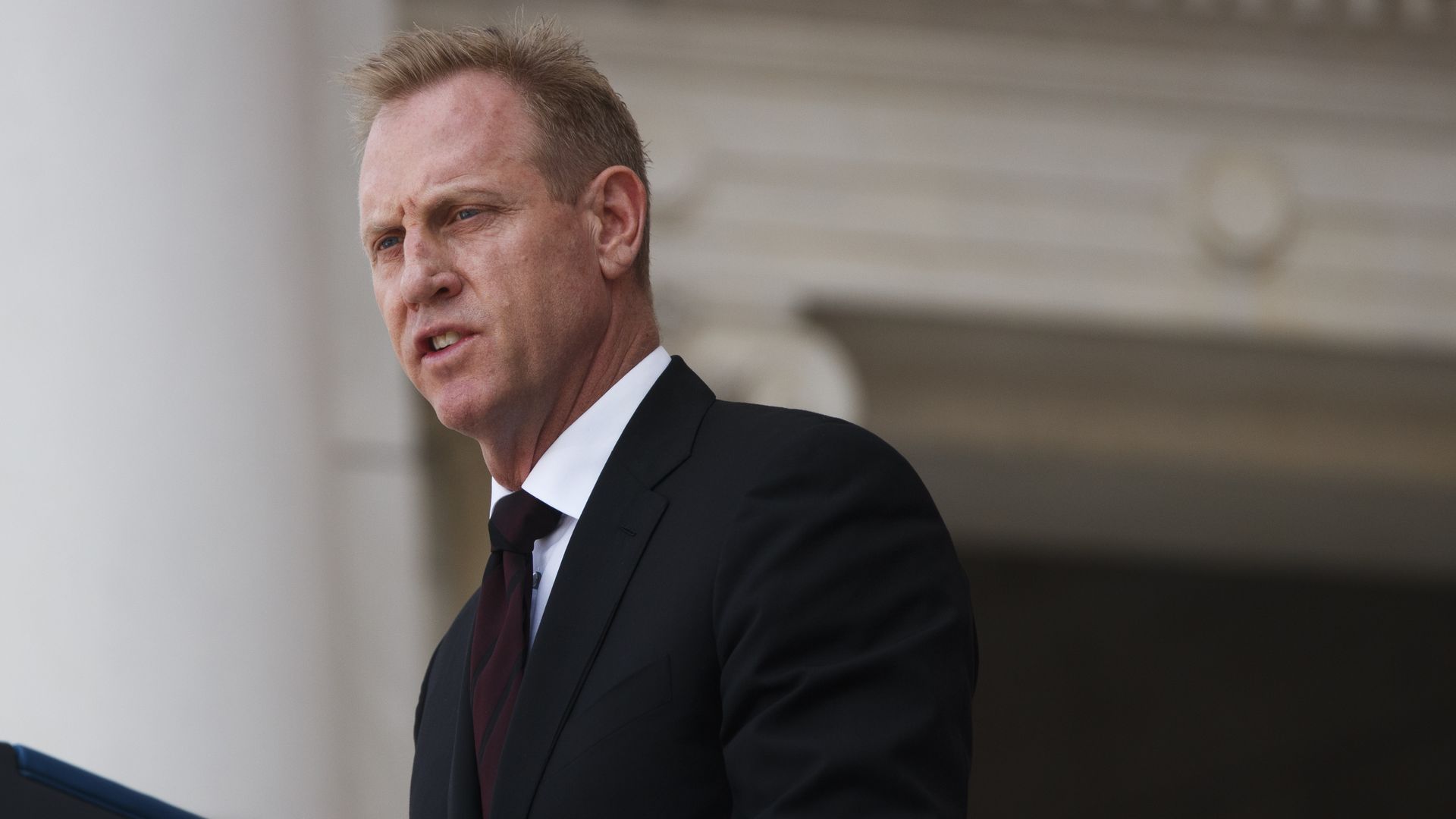 President Trump announced on Twitter Tuesday that acting Defense Secretary Patrick Shanahan will withdraw from the confirmation process, and that he will name Secretary of the Army Mark Esper to be his acting replacement.
Acting Secretary of Defense Patrick Shanahan, who has done a wonderful job, has decided not to go forward with his confirmation process so that he can devote more time to his family. I thank Pat for his outstanding service and will be naming Secretary of the Army, Mark Esper, to be the new Acting Secretary of Defense. I know Mark, and have no doubt he will do a fantastic job!
Why it matters: The shakeup at the Pentagon comes amid a new phase of escalating tensions with Iran, with the Trump administration accusing the Islamic Republic of attacking a pair of oil tankers in the Gulf of Oman last week. Yesterday, Shanahan announced that the U.S. will send 1,000 troops to the Middle East to combat the threat. The Trump administration has gone a record 169 days without a Senate-confirmed defense secretary.
Context: USA Today reported earlier Tuesday that the FBI has been investigating a domestic dispute between Shanahan and his then-wife, who was arrested after punching him in the face in 2010. In a separate incident, Shanahan's son was arrested for beating his mother with a baseball bat.
Shanahan told the Washington Post that he wanted to protect his young adult children from traumatic past memories, and that public airing of the incidents would "ruin my son's life."
Shortly before Trump's tweet, Shanahan put out the following statement addressing the reports.
"After having been confirmed for deputy secretary less than two years ago, it is unfortunate that such a painful and deeply personal family situation from long ago is being dredged up and painted in an incomplete and therefore misleading way as a result of this nomination process. I never laid a hand on my then-wife and cooperated fully in a thorough law enforcement investigation that resulted in her being charged with assault against me — charges which I had dropped in the interest of my family. … I wish nothing but the best for her and regret that my children's privacy has been violated and they are being forced to relive a tragic situation that we have worked so hard as a family to put behind us."
Go deeper