Behind the scenes of Patrick Shanahan's final Oval Office meeting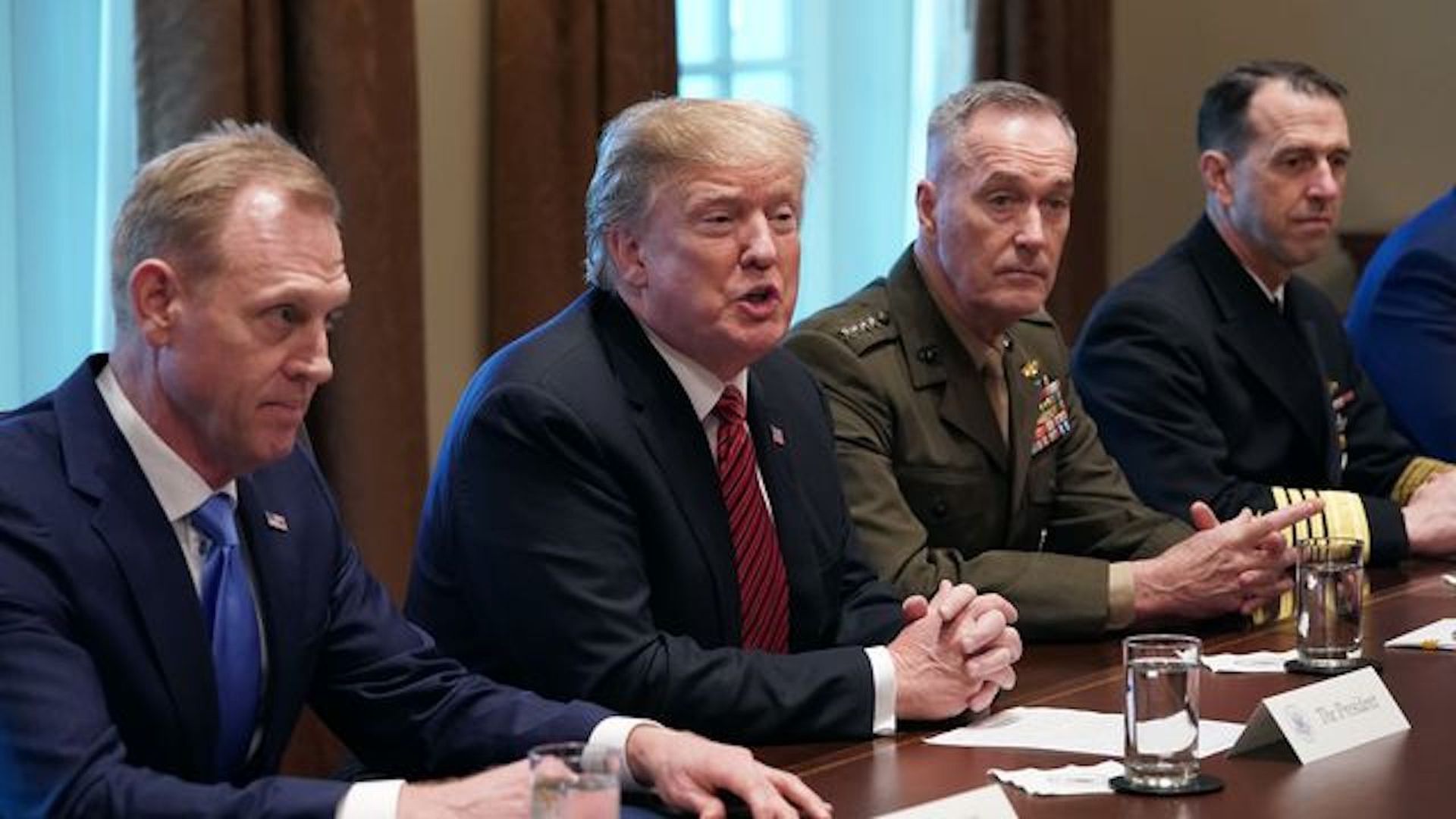 About half an hour before President Trump tweeted that Patrick Shanahan would no longer be his defense secretary, Shanahan left the Oval Office on Tuesday after finally telling Trump he was pulling out.
Why it matters: As early as this morning some top White House officials were under the impression that Shanahan was still committed to getting himself confirmed as Defense Secretary, according to a senior White House official who was involved in the internal conversations.
Yesterday, rumors were flying around that Shanahan had already offered Trump his withdrawal, but White House officials denied that when Axios approached them.
Today, Yahoo News and USA Today published more details about allegations of domestic violence from Shanahan's divorce records.
Behind the scenes: Shanahan came to the White House late morning and discussed his situation with Trump.
Top staff in the room for the meeting included chief of staff Mick Mulvaney, White House counsel Pat Cipollone, national security adviser John Bolton, press secretary Sarah Sanders and deputy press secretary Hogan Gidley, per a source with direct knowledge.
Shanahan told Trump that he didn't want to be a distraction for the Department of Defense or for the president and it would be better for the president and better for his own family if he were to withdraw his own nomination, said a source with direct knowledge of the conversation.
Shanahan said the domestic abuse allegations from his divorce records would be "a distraction," the source said.
Trump told Shanahan he would support him either way and wasn't pressuring him to drop out, the source added.
After Shanahan left the room, Trump discussed with his staff how he would announce the decision, the source added. Trump decided he wanted to announce Mark Esper as acting secretary of Defense and would do so via tweet. Trump has a good rapport with Esper, who is close to Trump confidants David Urban and Mike Pompeo. (Esper was in Pompeo's and Urban's West Point class.)
Between the lines: The White House Counsel's Office and other top White House officials have known about Shanahan's divorce records for more than a month, according to White House sources. But Trump told reporters he first found out about the domestic abuse allegations yesterday.
Go deeper