SoftBank leads $205 million investment in Collective Health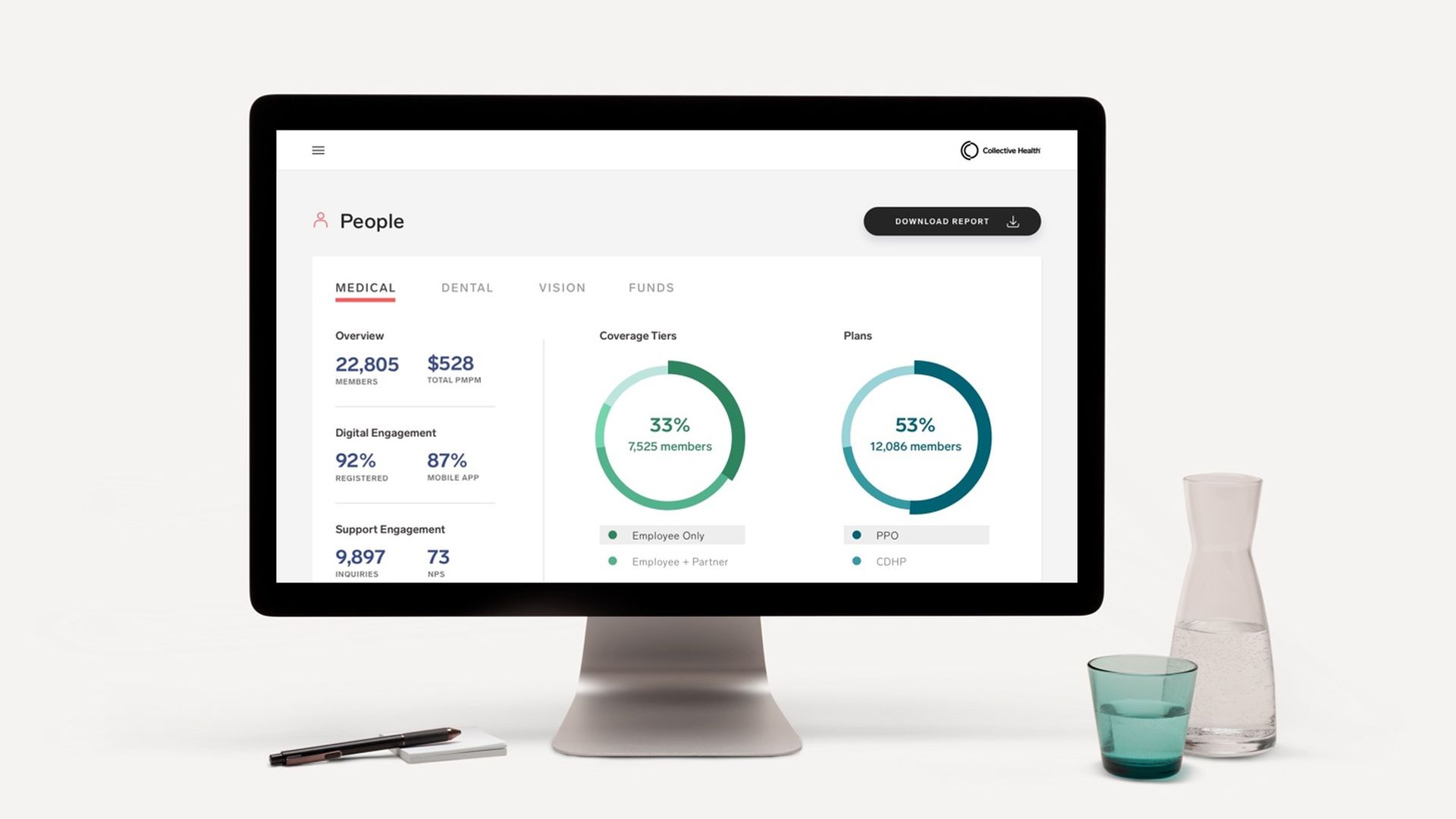 Collective Health is raising $205 million in a new funding round led by a new investor, SoftBank's Vision Fund.
Why it matters: Employers are looking to make health benefits simpler and cheaper for their workers. That's the thesis behind Collective Health's technology, and the startup now has one of the largest investment firms in the world in its corner.
How it works: Collective Health often charges companies $20-$30 per employee per month to serve as the sole health benefits interface for employees. (Not every company falls within that pricing range, which is based on a company's employee population.)
Collective Health takes all of a company's existing health offerings — medical and vision benefits, telemedicine, on-site clinics, etc. — and plugs them into its technology.
Workers only need to use Collective Health when they have health care questions, like what their plan covers or what doctors are in-network.
Employers can track what their health care spending is in real time.
The big picture: Collective Health has 45 companies, such as Activision Blizzard and Pinterest, using its technology and plans on expanding that base with this new round, according to co-founder and CEO Ali Diab.
Diab says the company is more than just a third-party administrator. It's trying to make health care easier to navigate for workers, show employers what they are spending, and help companies see where waste could be.
Yes, but: People change their jobs all the time, so Collective Health won't follow them.
People also don't really use health care transparency tools when given the option.
The bottom line: Collective Health targets employers that are self-insured, which is how more than 60% of U.S. workers get their health insurance. Employer coverage is notoriously wasteful, and with $435 million now in outside funding, many investors think Collective Health can address some of the gaping holes.
Go deeper