Markets look for confirmation of Fed's policy easing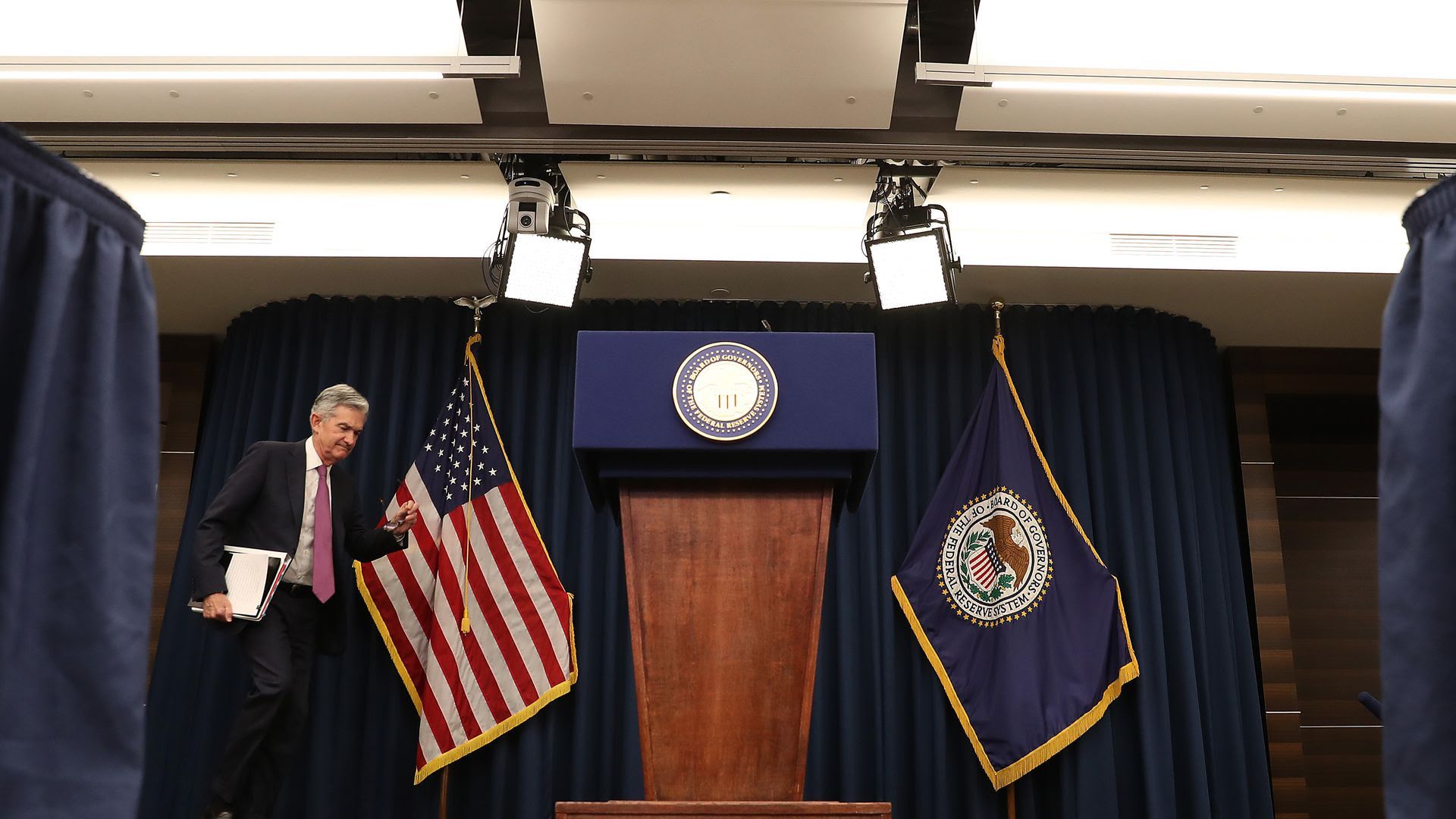 The market has stopped paying much attention to Fed Chair Jerome Powell's long-range forecasts and the Fed's future guidance and will merely be looking for confirmation of its expectations at this week's Fed meeting.
The state of play: Markets are now looking to data — including the value of the stock market — rather than central bank predictions as the road map for policy.
Background:
When Powell and the Fed predicted they would raise rates three times this year in November, the market priced in a 20% chance of it happening and had written that down to 7% by the end of the month, CME Group's FedWatch tool shows.
When the Fed lowered that prediction to two rate hikes in December, the market priced in a 9% chance of 2 hikes and by month end had cut the probability to 0.5%.
Powell has stressed at every meeting in 2019 that the central bank will be "patient" and "on hold" this year, but the likelihood of that being the case peaked in March at 96% and has fallen since.
Fed fund futures prices show investors see just a 1% chance interest rates remain in their current 2.25%–2.50% range by the end of December.
The big picture: Not only does the market see virtually no chance the Fed continues to hold, futures prices show investors see it as more likely that Powell and company cut rates at every meeting this year.
Why it matters: Though no rate changes are expected, with meetings this week from the Fed, Bank of England and Bank of Japan, investors are expecting that central banks will again pivot and signal another round of coordinated global policy easing is coming to flood the world with more capital and liquidity.
At this time last year, the market was expecting global coordinated tightening to slow speculation and rein in asset bubbles.
There's also growing worry that monetary policy is losing its effectiveness and an expectation that central banks will be forced to resort to more extreme and unusual measures to stimulate the weakening economy.
Flashback: The Federal Reserve looks to be laying the groundwork for interest rate cuts
Go deeper