Updated Jun 15, 2019 -

World
Hong Kong suspends extradition bill after mass protests turn violent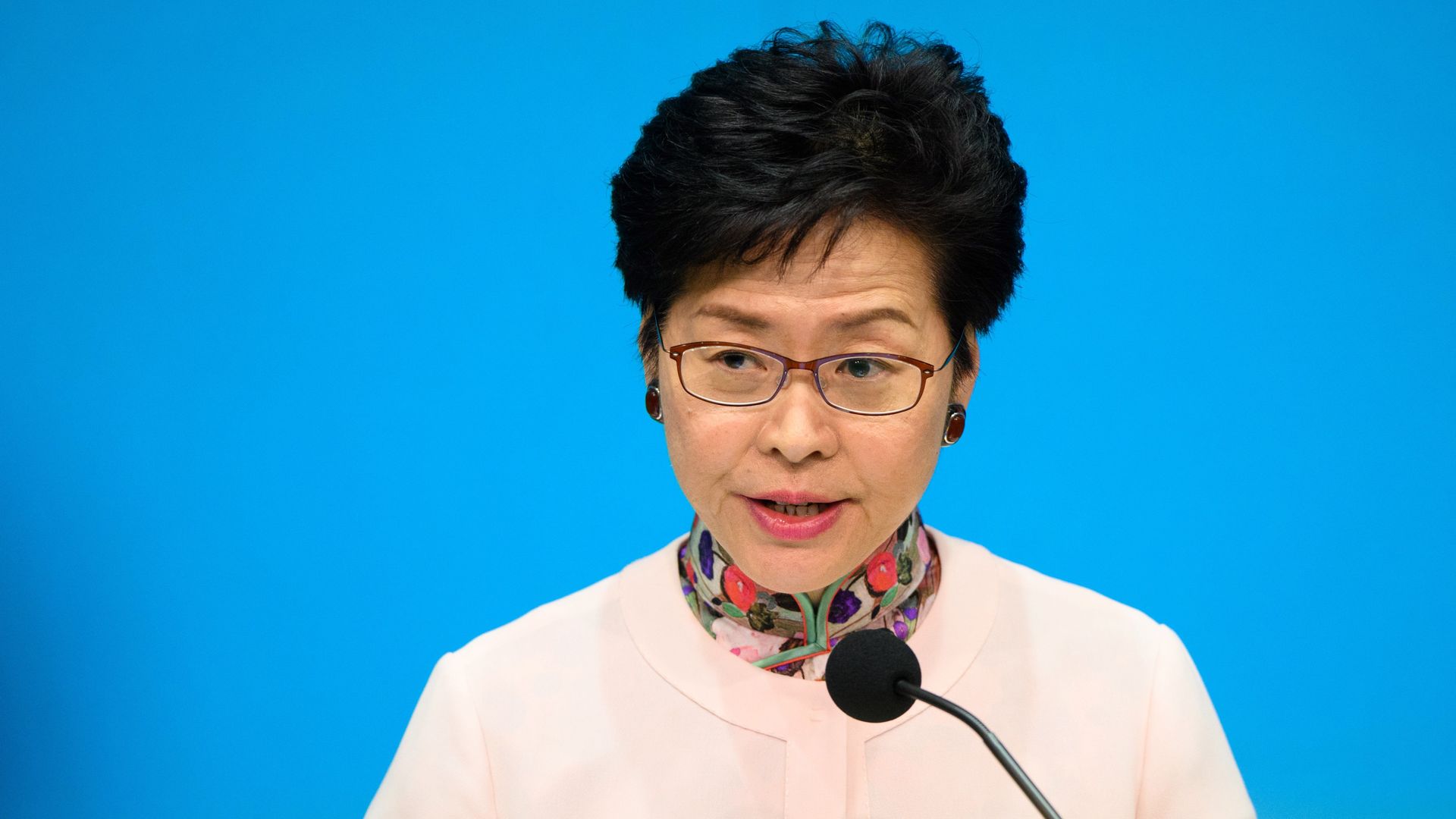 Hong Kong's leader Carrie Lam announced on Saturday that a controversial bill to allow extradition to mainland China will be indefinitely suspended, but not withdrawn, per the New York Times.
Why it matters: More than a million Hongkongers have taken to the streets in the past week to protest the extradition bill, which some fear could be used as a political ploy to arrest and try political activists who oppose the Chinese government. Activists are still demanding that Lam withdraw the bill altogether, and are planning another mass protest for Sunday.
After repeated internal deliberations over the last two days, I now announce that the government has decided to suspend the legislative amendment exercise, restart our communication with all sectors of society, do more explanation work and listen to different views of society
— Carrie Lam
What to watch: The bill will likely be reintroduced at some point, but Lam declined to set a hard deadline: "I believe that we cannot withdraw this bill, or else society will say that this bill was groundless," she said. Lam added that her priority right now is to avoid more violent clashes between protestors and police, which have left at least 80 injured.
Between the lines, per the NYT: "City officials hope that delaying the bill will weaken the opposition by draining it of its momentum, without giving the appearance that the government was backing down entirely, according to the people familiar with the leaders' thinking."
The other side: China's government announced its support on Saturday for Lam's decision to suspend the bill, Hong Kong Free Press reports. "Maintaining Hong Kong's prosperity and stability is not only in the interests of China, but also in the interests of all countries in the world," the Chinese foreign ministry statement said.
Go deeper: Hong Kong's people stand up to China
Go deeper