90% of first Notre Dame restoration payment came from U.S. donors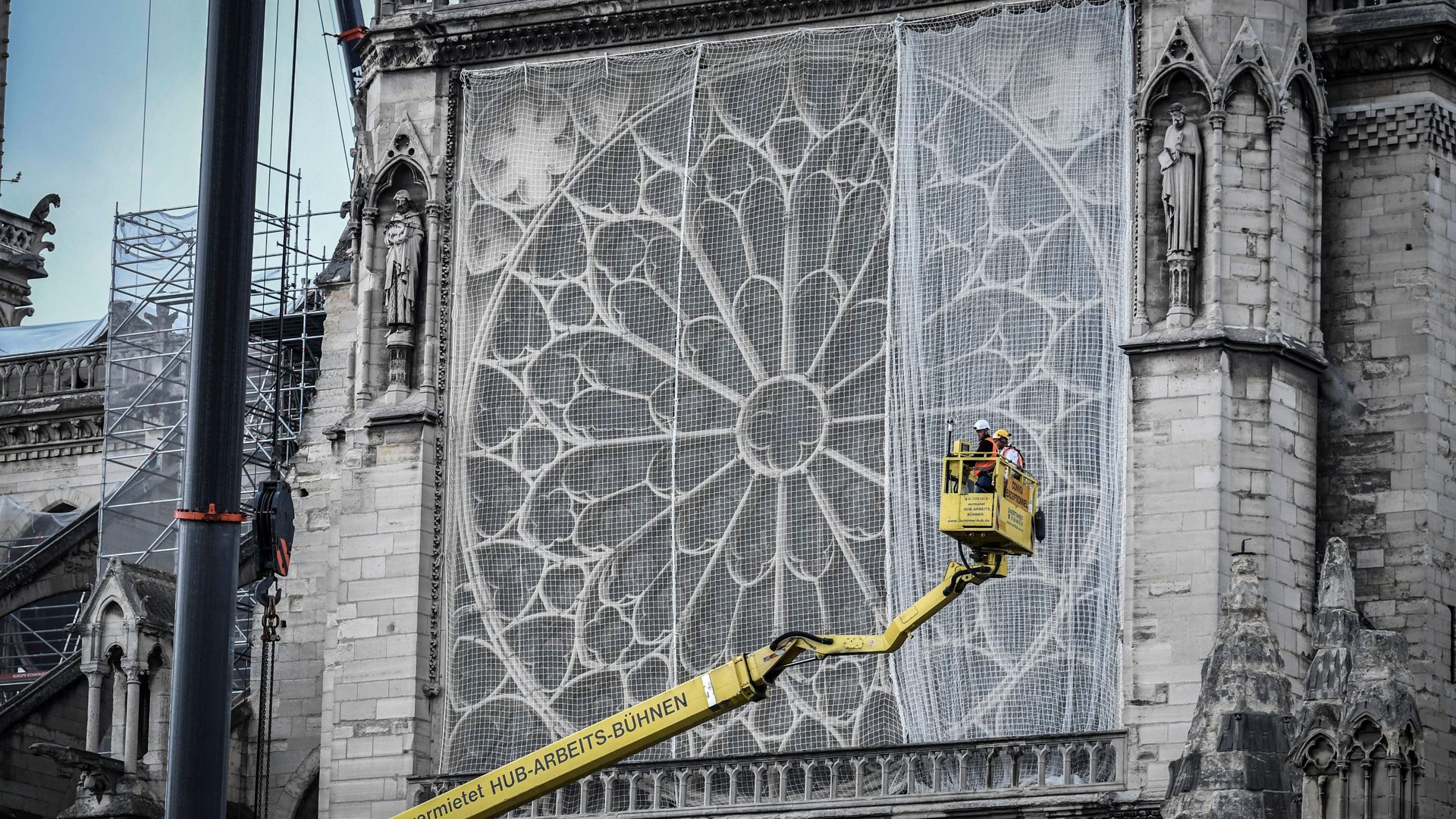 U.S. donors have given 90% of the cash behind the first $4.1 million restoration payment for Paris' fire-ravaged Notre Dame cathedral, the AP reports.
Why it matters: French billionaires pledged hundreds of millions of dollars to rebuild the cathedral after the April fire, but their donations have yet to materialize as squabbles continue over the direction of the cathedral's reconstruction and the contracts to support it.
Reconstruction and cleanup efforts — some of it focused on the release of toxic lead dust — are occurring at Notre Dame even as the rebuilding's ultimate scope is figured out. This first payment, which comes from the charity Friends of Notre Dame de Paris, is needed to pay the employees doing that work.
"The big donors haven't paid. Not a cent. ... They want to know what exactly their money is being spent on and if they agree to it before they hand it over, and not just to pay employees' salaries," Andre Finot, a senior press official at Notre Dame, told the AP.
The other side: "It's not as brutal as it sounds, but it's a voluntary donation so the companies are waiting for the government's vision to see what precisely they want to fund. It's our function as the intermediary to know that the money is directed in line with the donor's wishes," Heritage Foundation Director General Celia Verot told the AP. The foundation is the intermediary for French oil and gas giant Total's promised $112 million donation.
Go deeper: The miracle at Notre Dame
Go deeper