McGahn source bites back on Trump's Mueller claims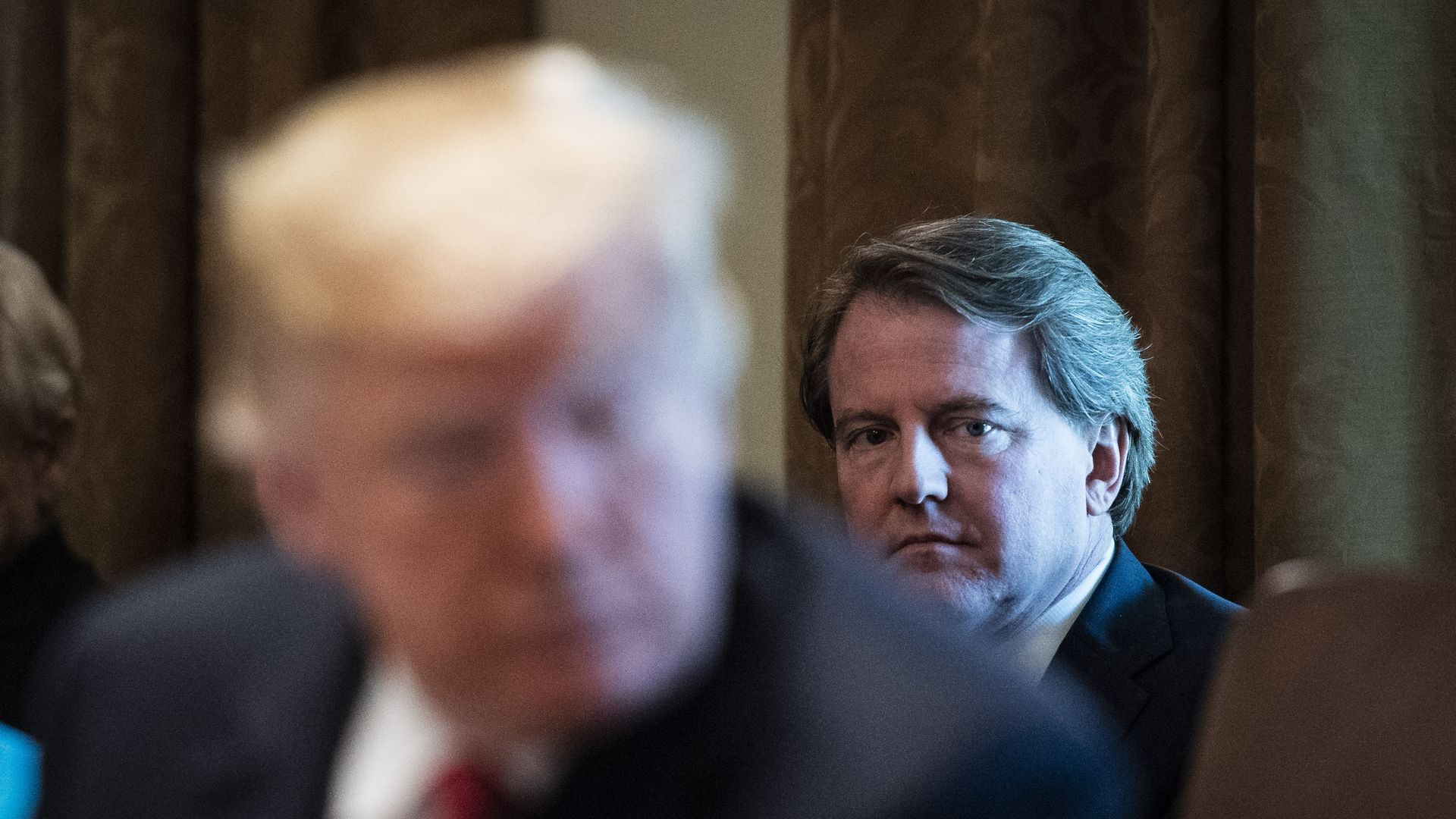 President Trump's public critique of his former White House counsel Don McGahn isn't going unanswered.
A source close to McGahn told Axios: "Anyone who believes Trump wasn't telling Don to get rid of Mueller using these conflicts is just stupid or believes in the tooth fairy."
Catch up quick: McGahn testified to Robert Mueller's Russia probe that Trump asked him several times in 2017 to get the Justice Department to remove Robert for conflicts of interest. McGahn did not follow through on the request.
But in an ABC News interview aired Friday, Trump denied those claims, saying McGahn "may have been confused."
Trump further accused McGahn of wanting to "make himself look like a good lawyer."
Go deeper