Senator says South Dakota lost half a billion dollars from Trump's trade war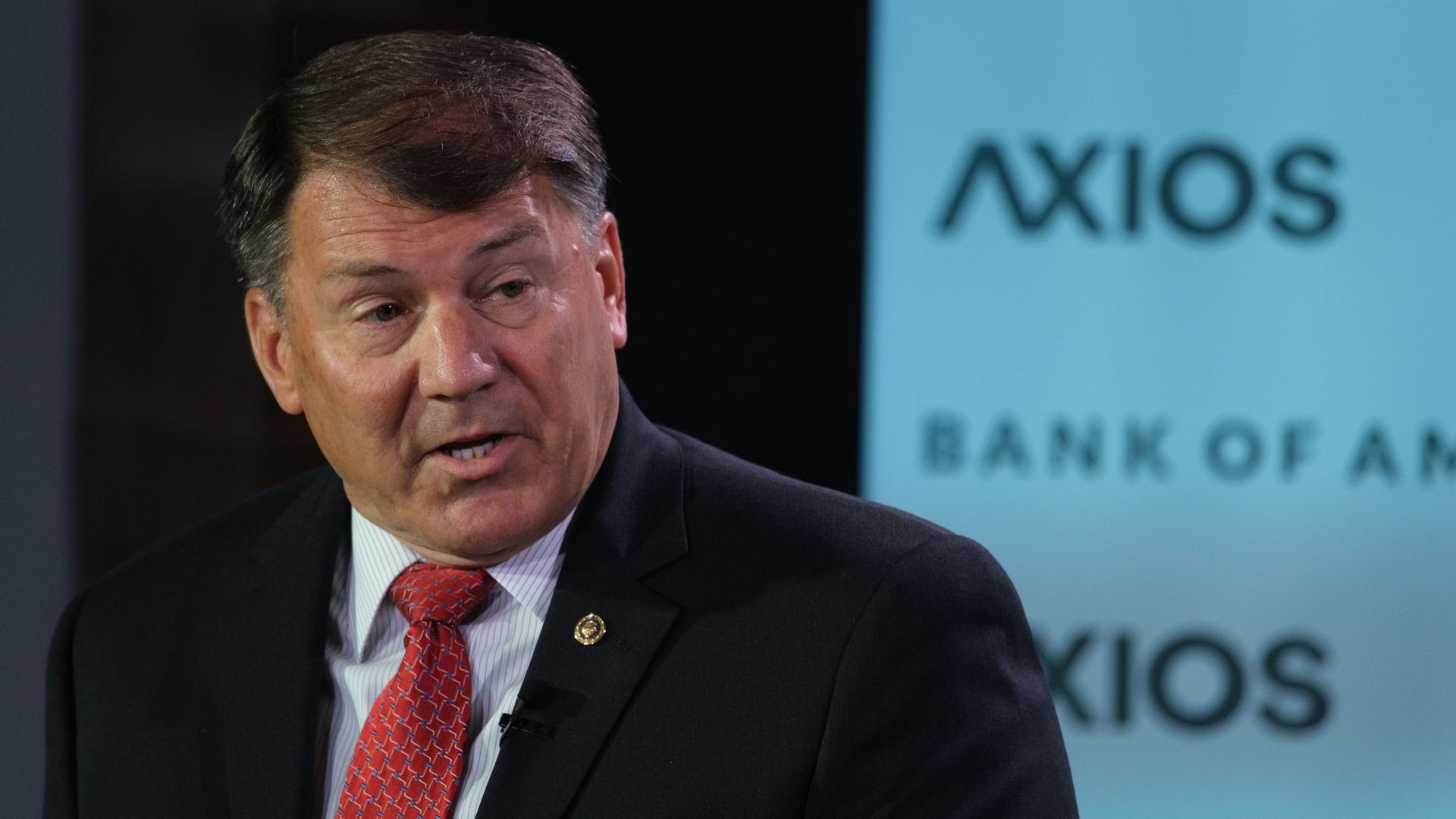 Sen. Mike Rounds (R-S.D.) told Axios' Mike Allen on Thursday that President Trump's trade war with China has caused the price of his state's soybeans to plummet 20%, costing South Dakota half a billion dollars.
Why it matters: Data show America's farmers have gone through significant economic pain as a result of the ongoing U.S.-China trade war. Republican lawmaker who represent rural parts of the nation have been divided in whether to continue supporting the Trump administration's efforts, even as they take a toll on their constituents.
Rounds told Allen at an Axios News Shapers event that the people of South Dakota want and believe the president can beat China and get a fair trade deal done. But, he added, the farmers have an end to the rope and they're getting close to it.
Arkansas Sen. Tom Cotton has previously said that the pain farmers are feeling from the retaliatory tariffs is a "pretty minimal" sacrifice compared to the sacrifices of U.S. soldiers serving overseas.
Go deeper: America's farmers are living through the worst economic crisis in 30 years
Go deeper