News Shapers: Trade and Tariffs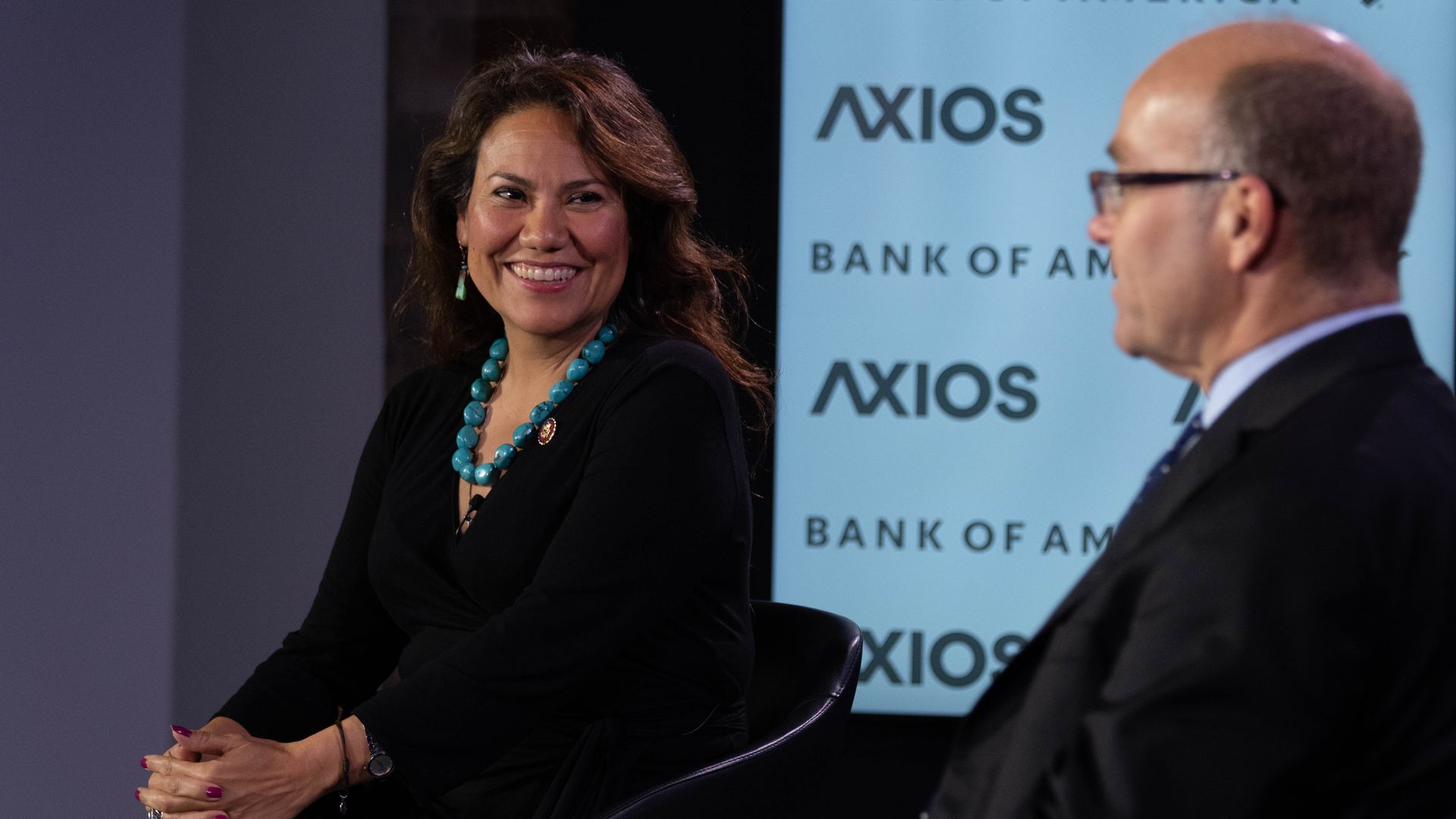 The big picture: Thursday morning, Axios' Executive Editor Mike Allen hosted a 4-part conversation on trade and tariffs in the United States. In particular, the conversation explored the trade war with China, the U.S.'s trade relationship with Mexico, and the impact of these decisions on everyday Americans.
Senator Mike Rounds, South Dakota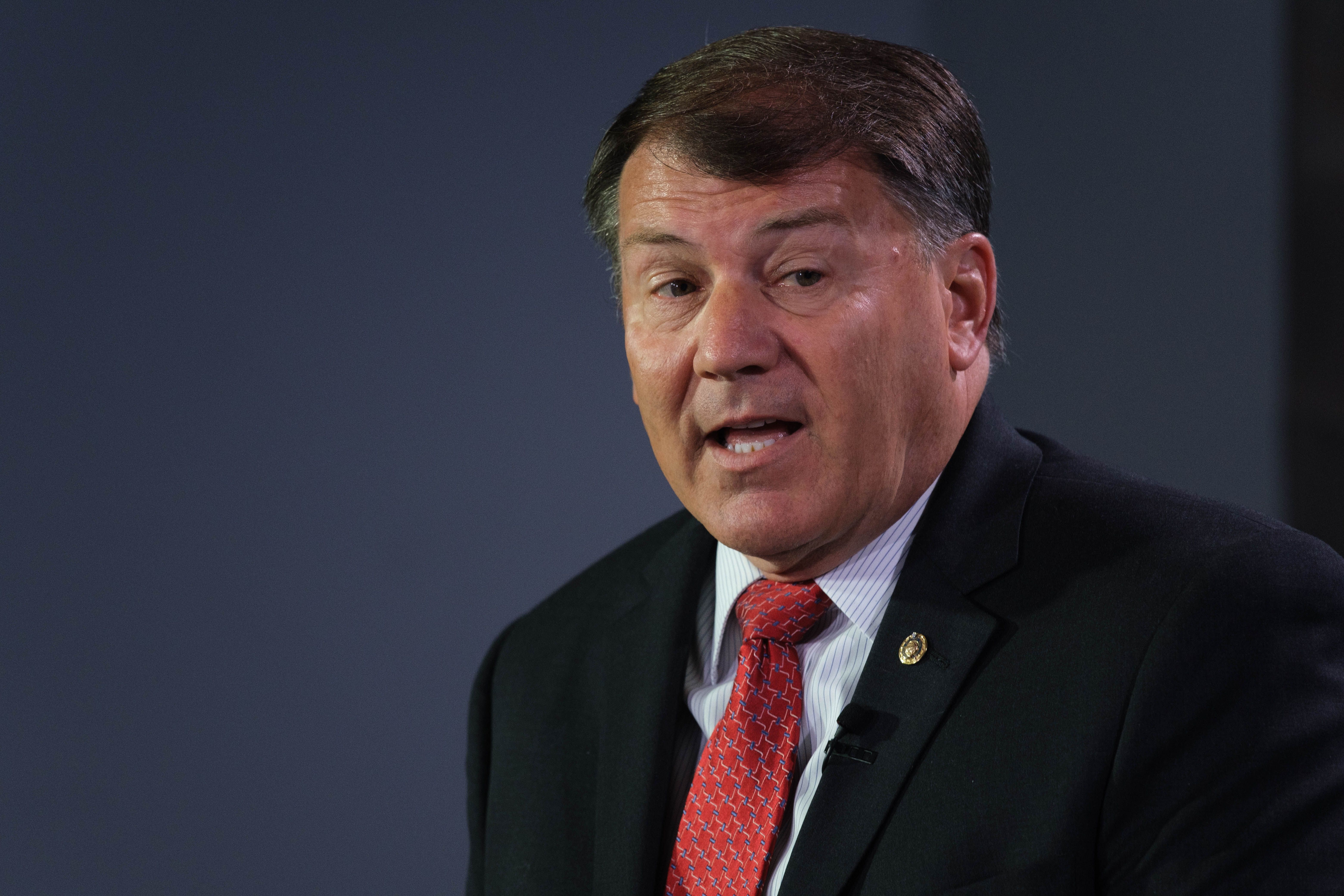 Sen. Mike Rounds (R-SD) discussed the impact that the ongoing trade war is having on his constituents. Highlighting the soy bean industry and the critical role of agriculture in his home state, he emphasized their desire for more industry-wide economic stability in addition to "a fair trade deal."
On the strain put on his constituents: "The bigger issue here is for our farmers and producers...Some of these folks are worried about surviving another year."
"They want this president to succeed, but they want to be a part of the solution...We have an end to the rope and we're getting close to it. We just don't know where that end is."
On China: "I see them as a competitor, but an opportunity. But with Russia we see a lot of mischief going on."
Representative Veronica Escobar, Texas
Rep. Veronica Escobar (D-Texas) focused on the integral role that cross-border trade has played in the economic vitality of El Paso, touching on debates over border wall funding and the risks of harsh immigration policies.
Her take on...
Border security politics: "This obsession with securing the border in a way that doesn't truly make America more secure, [an] effort to militarize safe communities like mine [and] immigration policies that are centered on cruelty as a deterrent."
The importance of collaboration: "The president should be sitting down with leaders in this hemisphere...to figure out how to deal with the problem collectively. I think we have to call in the UN to help stabilize the Northern Triangle."
How El Paso's economy bounced back after NAFTA: "Pre-NAFTA our local economy was highly dependent on garment factories...NAFTA had doubled our unemployment overnight...But we regrouped as a community...one, we diversified our economy...two, we embraced trade."
Former Ambassador Craig Allen, President of the U.S.-China Business Council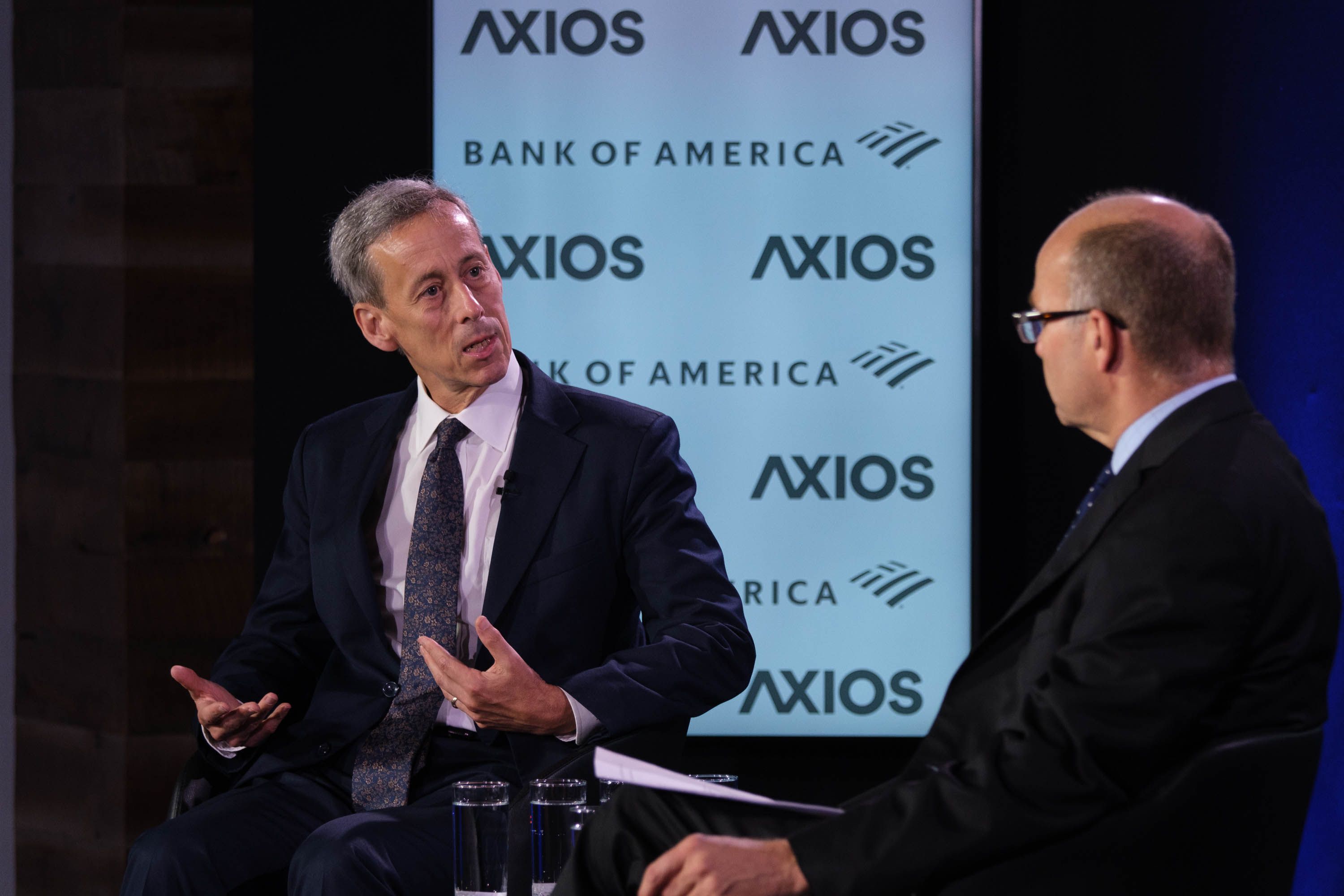 President of the U.S.-China Business Council and Former Ambassador to Brunei, Craig Allen unpacked the current complexities of the relationship between the U.S. and China, discussing what the future might hold in terms of our competition in technological advancement.
On the trade war with China: "It's difficult to be an optimist right now … Businesses on both sides of the Pacific in the world's two largest economies are having a difficult time with the cycle of tariffs and counter tariffs."
"The Chinese perception is that we're using our laws...to contain China."
On competition in technology: "The future is not certain. We can't be certain that we are not entering into a cold war of a new type. At a minimum the U.S. and China are having a very robust conversation about technology."
Arturo Sarukhan, Former Mexico Ambassador to the United States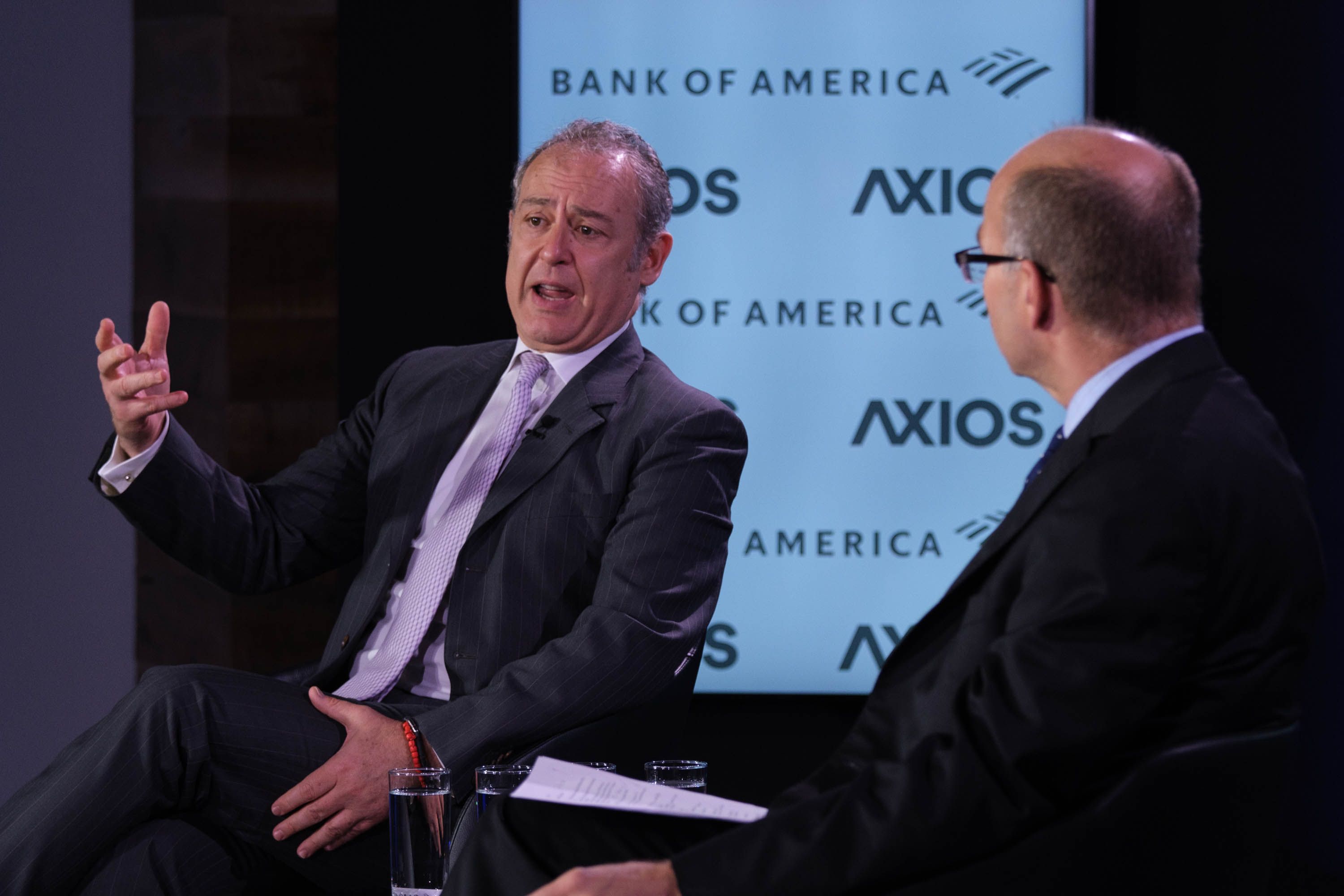 Former Mexico Ambassador to the United States, Arturo Sarukhan discussed how collaboration over security issues has provided the backbone of the economic and trade relationship between the U.S. and Mexico, emphasizing the risks of the current political climate.
On Mexico's perception of the U.S.: "This is a trying time for the U.S.-Mexico relationship. You don't need to be a rocket scientist to know where the positive perception of the U.S. has dropped since Trump became president."
On collaboration over security issues: "Post 9/11 it became clear that the U.S. and Mexico needed to work together on national security issues or else the economic and trade relationship would collapse.
"We exchange intel on every single flight that lands in Mexico and Canada with the US in real time."
Thank you Bank of America for sponsoring this event.
Go deeper