Federal watchdog recommends Kellyanne Conway be removed for Hatch Act violations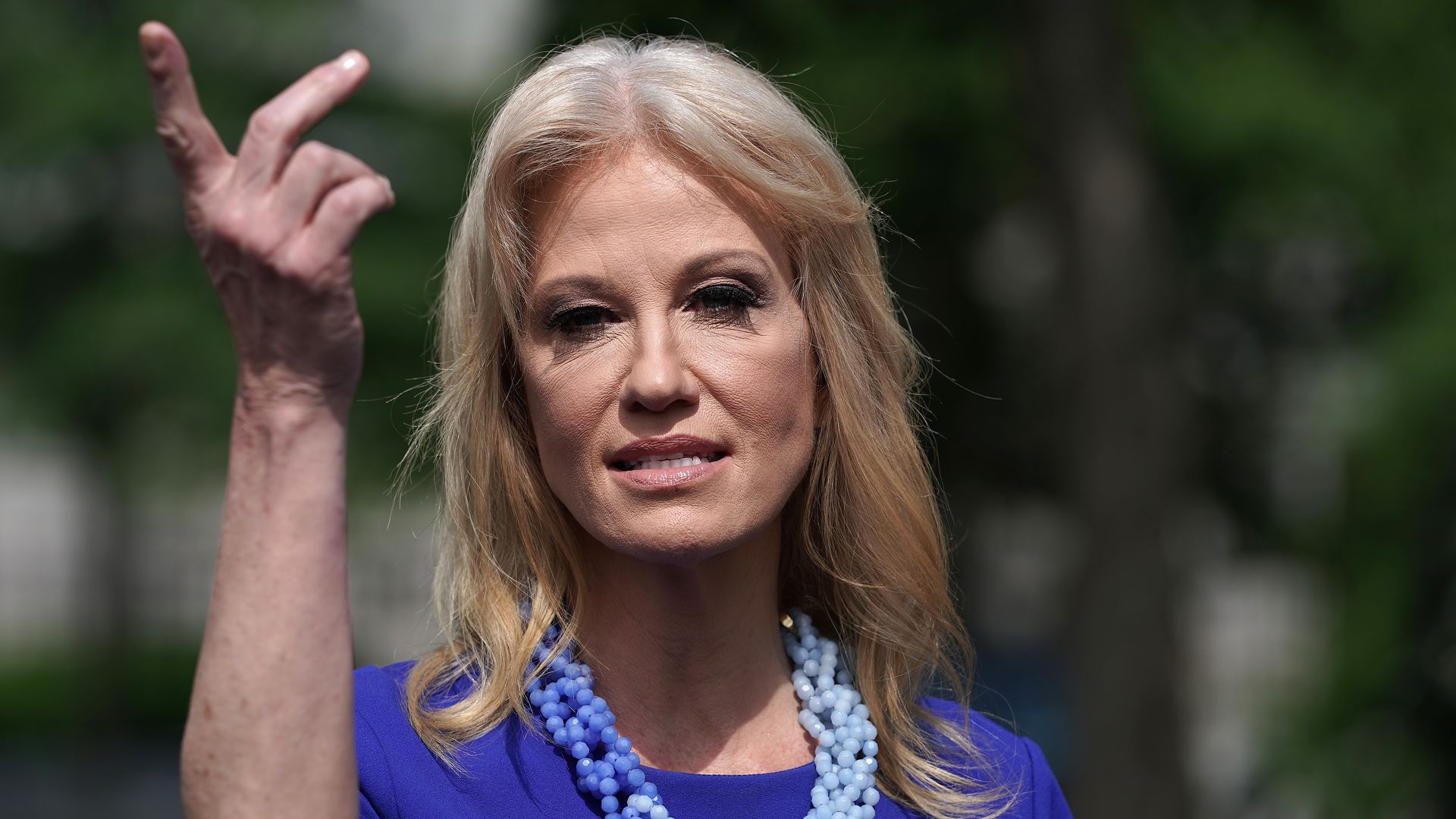 The Office of Special Counsel, a civil service watchdog, has determined that White House counselor Kellyanne Conway repeatedly violated the Hatch Act and recommended she be removed from the federal workforce.
Why it matters: The Hatch Act bars federal employees from engaging in political activity that could influence the results of an election while operating in their official capacity. The OSC determined that Conway violated the law by "disparaging Democratic presidential candidates while speaking in an official capacity during television interviews and on social media."
The House Oversight Committee announced that it would hold a hearing with the OSC on June 26 to review the allegations. Conway will be invited to attend.
"Trump should terminate Ms. Conway's employment immediately in light of these dozens of violations of federal law," Chairman Cummings said. "Allowing Ms. Conway to continue her position of trust at the W.H. would demonstrate that the President is not interested in following the law."
The other side: The White House called the OSC's report "deeply flawed" and "influenced by media pressure and liberal organizations," saying it would have "a chilling effect on free speech for all federal employees."
Worth noting: The OSC is not related to former special counsel Robert Mueller's office.
Read the full report:
Go deeper