Trump administration to use Army base to shelter migrant children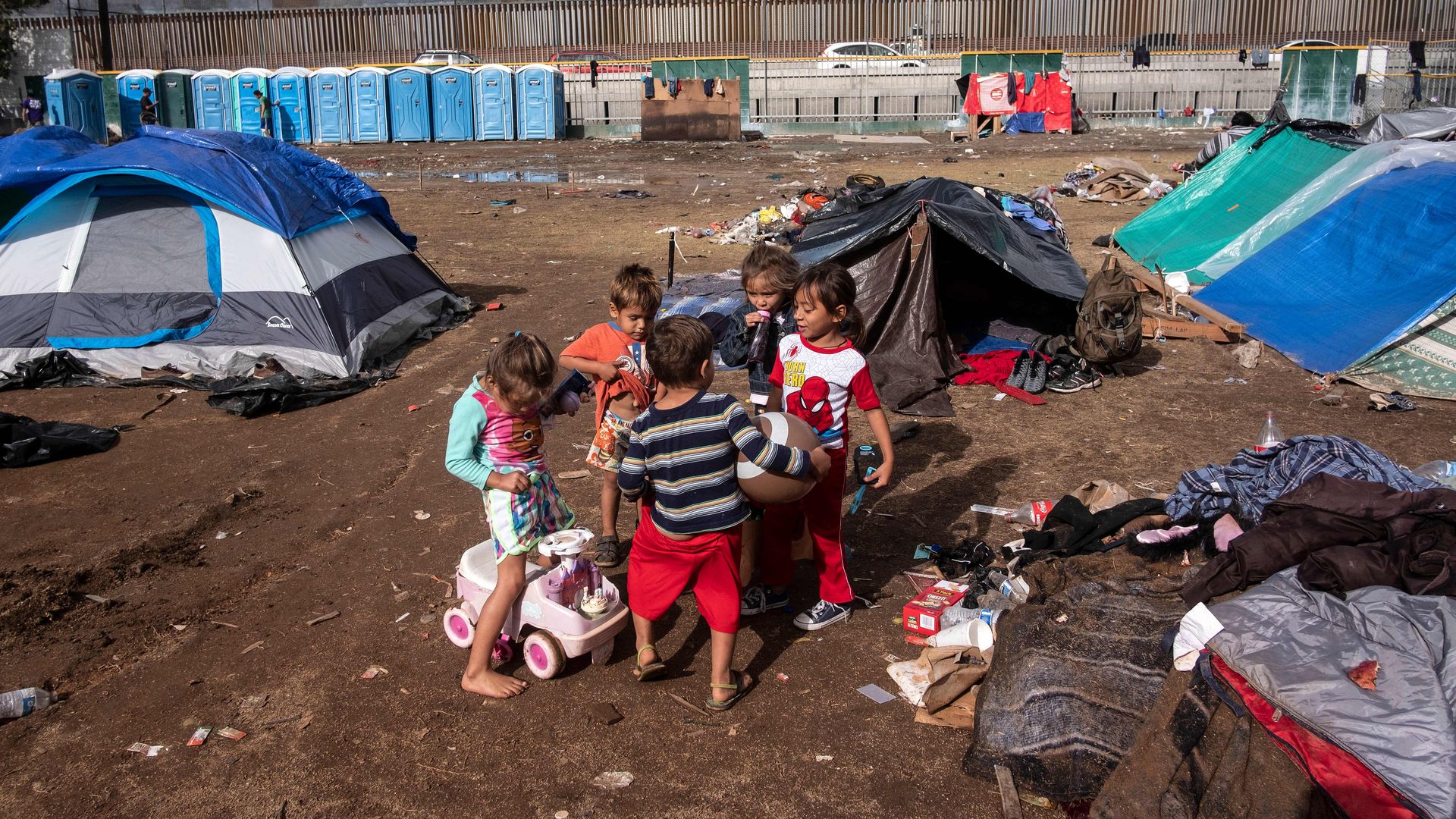 The Trump administration has chosen an Army base at Fort Sill, Oklahoma, to temporarily house growing numbers of unaccompanied migrant children, the Military Times first reported Tuesday.
Details: The administration is considering a customs port in southern New Mexico as another option as the Office of Refugee Resettlement said it'd received referrals for almost 41,000 children this fiscal year, according to AP. It's a rise of nearly 57% over the same period last year.
The big picture: Fort Sill can hold up to 1,400 children. It was last used to shelter unaccompanied children in 2014, per AP. The announcement comes after it was confirmed last week that a complex on government-leased land near the southern border in Carrizo Springs, Texas, would be used as a shelter for up to 1,600 teenage immigrants.
Go deeper: It may take 2 years to identify 47,000 separated migrant children
Go deeper