Trump wants increased protections for Venezuelans fleeing to U.S.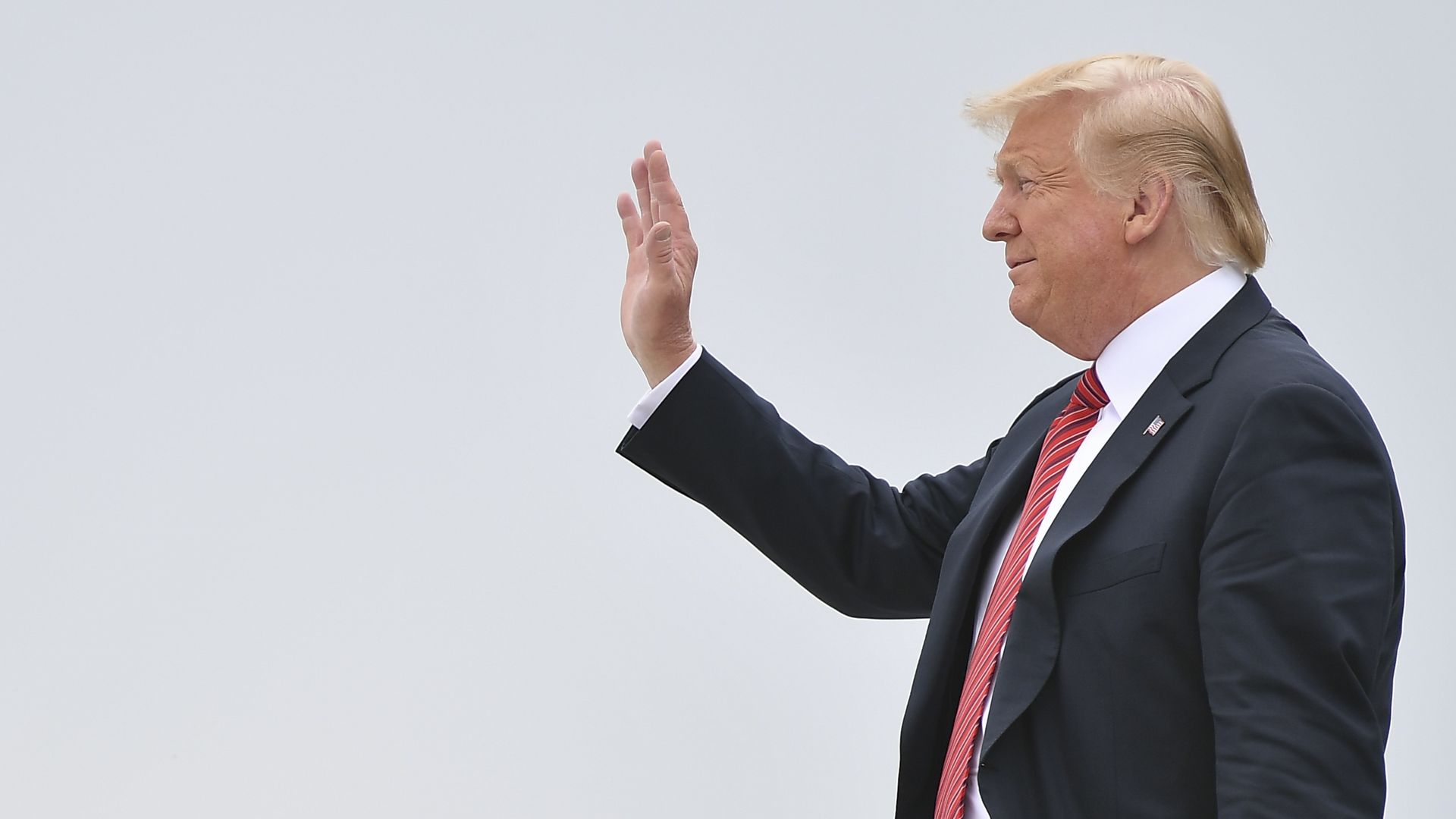 President Trump said he's looking to extend Temporary Protected Status (TPS) to the thousands of Venezuelans who have fled to the U.S. as a result of the violent unrest in their home country, reports AP.
The big picture: A core component of Trump's presidency has been his tough stance on immigration from Latin American countries. However, he is taking a different approach to Venezuelans seeking to migrate to the U.S. — likely because his administration opposes Venezuelan President Nicolás Maduro.
Trump was one of the first international leaders to recognize opposition leader Juan Guaidó as president, rather than Maduro.
Venezuela is currently suffering from extreme inflation, food and medical shortages.
4 million Venezuelans have fled in recent years, and a large number don't have passports, per AP.
Details: TPS allows people from other countries to legally stay in the U.S. if their home nations are ravaged by a natural disaster or war, and they're allowed to stay until things improve.
The Trump administration is trying to end TPS protections for El Salvador, Haiti, Nicaragua, Nepal, Honduras and Sudan, reports Vox. The decision is currently being challenged in court.
Go deeper: Inside Trump's Venezuela pivot
Go deeper