Huawei asks U.S. to consider rural providers and open dialogue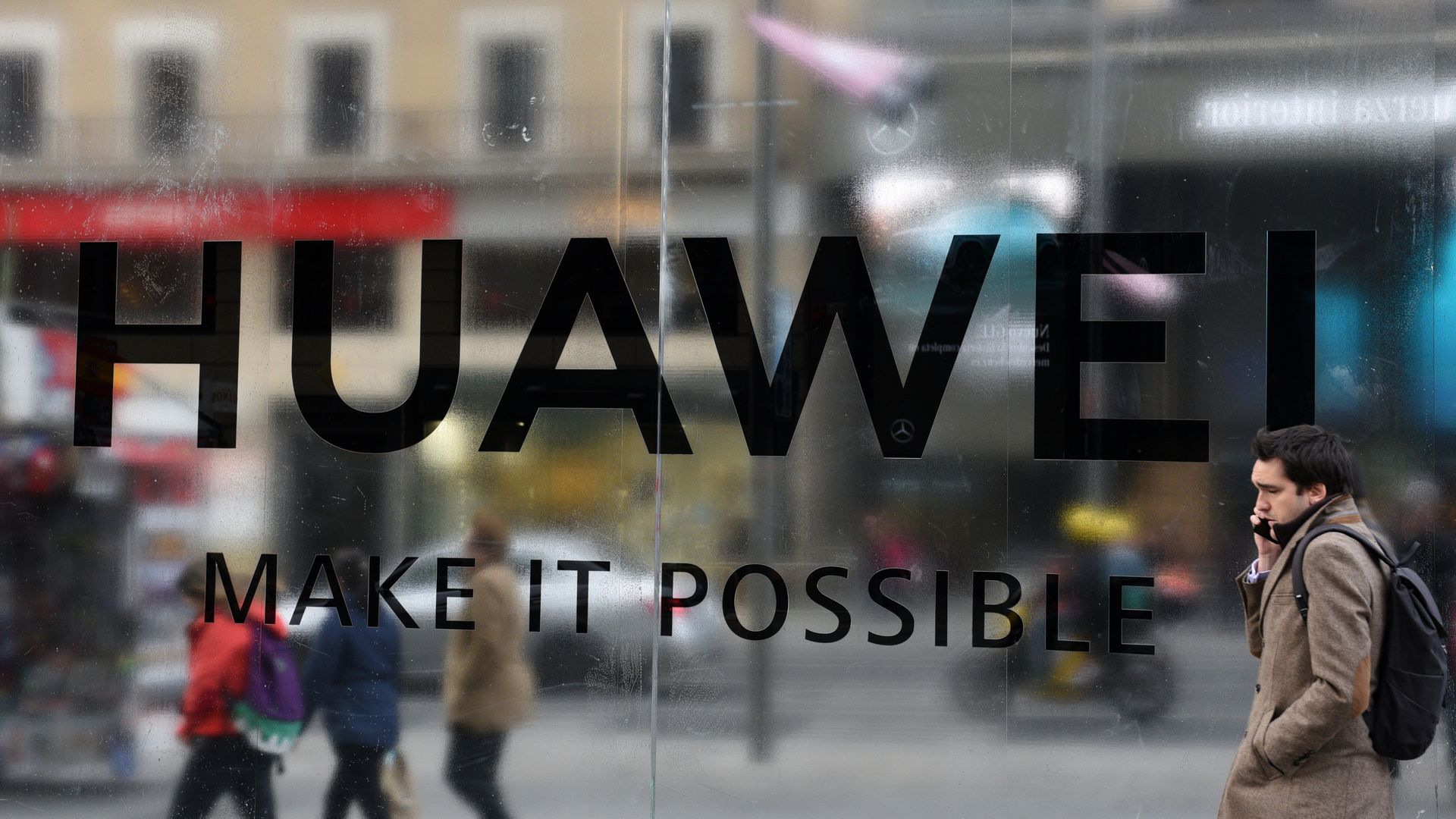 In a new filing to the Federal Communications Commission on Wednesday evening, Huawei argued that a proposed FCC ban on federal subsidies to telecoms using Huawei equipment would cause severe harm to rural providers.
The big picture: The FCC's proposal is not to be confused with last year's defense authorization bill, a recent executive order or a presidential declaration of emergency, each of which either restricted or laid the groundwork for restrictions on Huawei. But Huawei officials told Axios they suspect the FCC filing will be read by all parties that have put the Chinese telecom manufacturer on the defensive.
Details: The ex parte filing presents Huawei as a company looking to compromise, but thwarted by an uncooperative FCC.
The filing claims that Huawei has reached out to each commissioner "to learn first-hand and directly address their concerns over the company." All have declined.
In the briefing and in talks with Axios, they emphasize that supply chain risks can be managed in a number of ways beyond banning equipment, such as the United Kingdom's approach of reverse engineering equipment to check on security issues. For its part, the U.K. has yet to come up with a backdoor in Huawei equipment, but flagged other security concerns.
"We would like to talk to the United States government about risk mitigation that would allow us to do some business in the United States," Andy Purdy, chief security officer of Huawei, told Axios.
The impact: Huawei argues in its filing that rural providers have neither the funding, the time nor the resources to immediately replace its equipment.
The profit margins of rural providers are low, and affording more expensive equipment brands is difficult.
But, Huawei Vice President of Risk Management and Partner Relations Tim Danks argued to Axios that rural providers swapping out equipment causes a bevy of other problems.
As one example, he suggests that harsh conditions in rural markets can limit the timeframe when rural providers can make changes to equipment. "This could take years," said Danks. "One of our customers in Wyoming only has 3 months a year where they have reasonable access to the base stations in order to do any work."
Go deeper