How North Korea executes people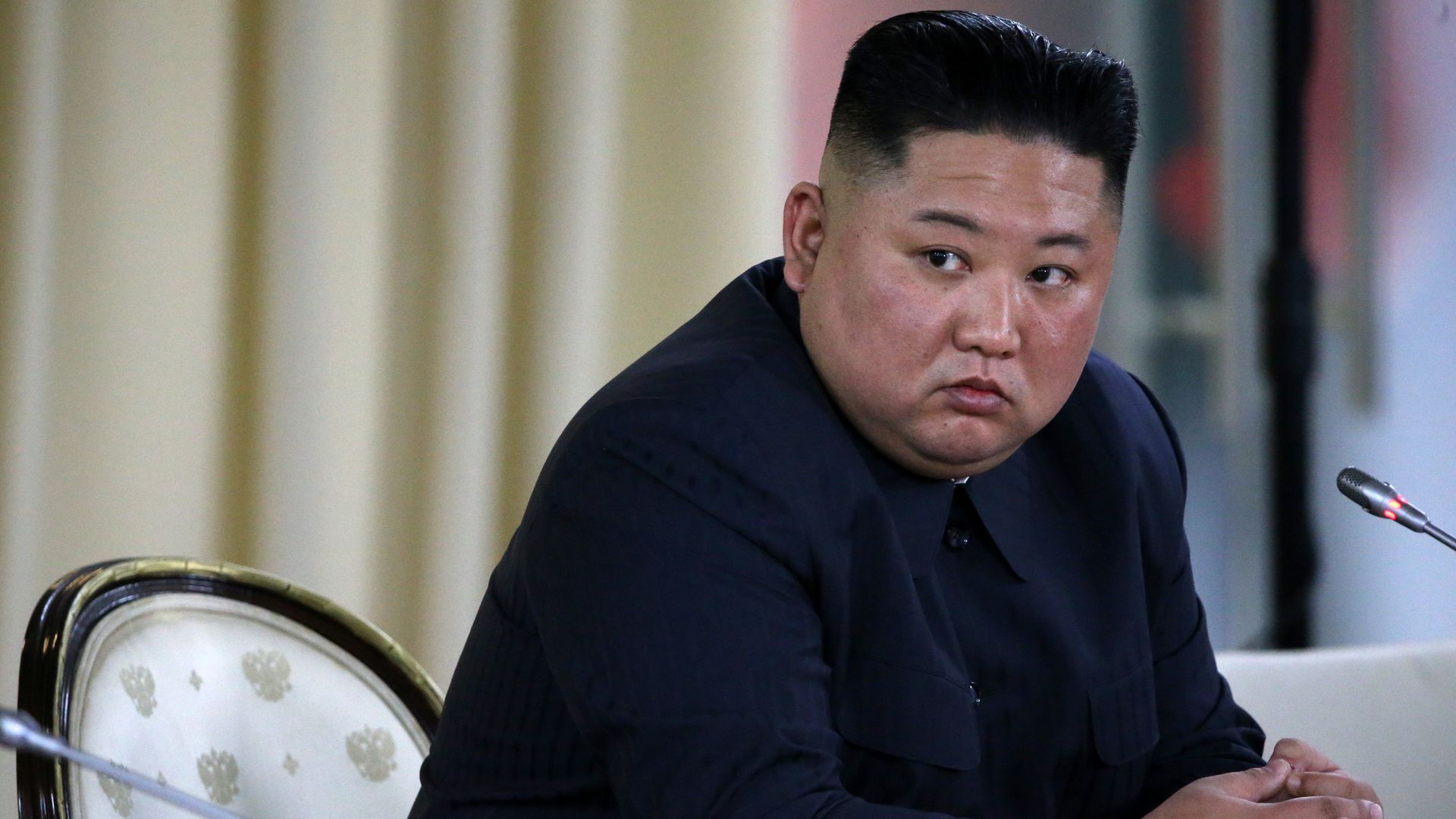 A new report from the Seoul-based Transitional Justice Working Group (TJWG), which includes interviews from 610 escapees, unearths fresh details on how North Korea executes its citizens.
By the numbers: TJWG found 318 reports of public execution sites in North Korea over the last 4 years. There were 19 reports of "public executions of more than 10 people at once." Almost all of the reported state-sanctioned killings were public executions by firing squad.
Details, per the report:
"Brief 'trials' almost always occur on the spot immediately before a public execution, where charges are stated and a sentence given without legal counsel for the accused."
Guards use hand-held metal detectors in a recent incident "to find and confiscate mobile phones from witnesses at a public execution to prevent them recording the events," interviewees reported.
Interviewees said executions happen most often in places like "river banks, open spaces and fields, market places, hills/mountains, sports grounds and school grounds."
TJWG found 25 reports of sites where dead bodies had been disposed of by the state. Interviewees said those "killed by the regime are not usually returned to family members."
Between the lines: 80% of the escapees interviewed were women, reflecting the fact that the vast majority of escapees are women.
"It is much easier for them [women] to flee, because they are not usually enrolled in formal employment at a factory or a state firm where any absence would be immediately reported. ... They are in charge of the household and can thus slip away unnoticed."
—
Yeo Sang Yoon
, from the Seol-based NGO Database Center for North Korean Human Rights
Go deeper:
Go deeper