Trump suggests he wouldn't use Kim Jong-un's family members as CIA assets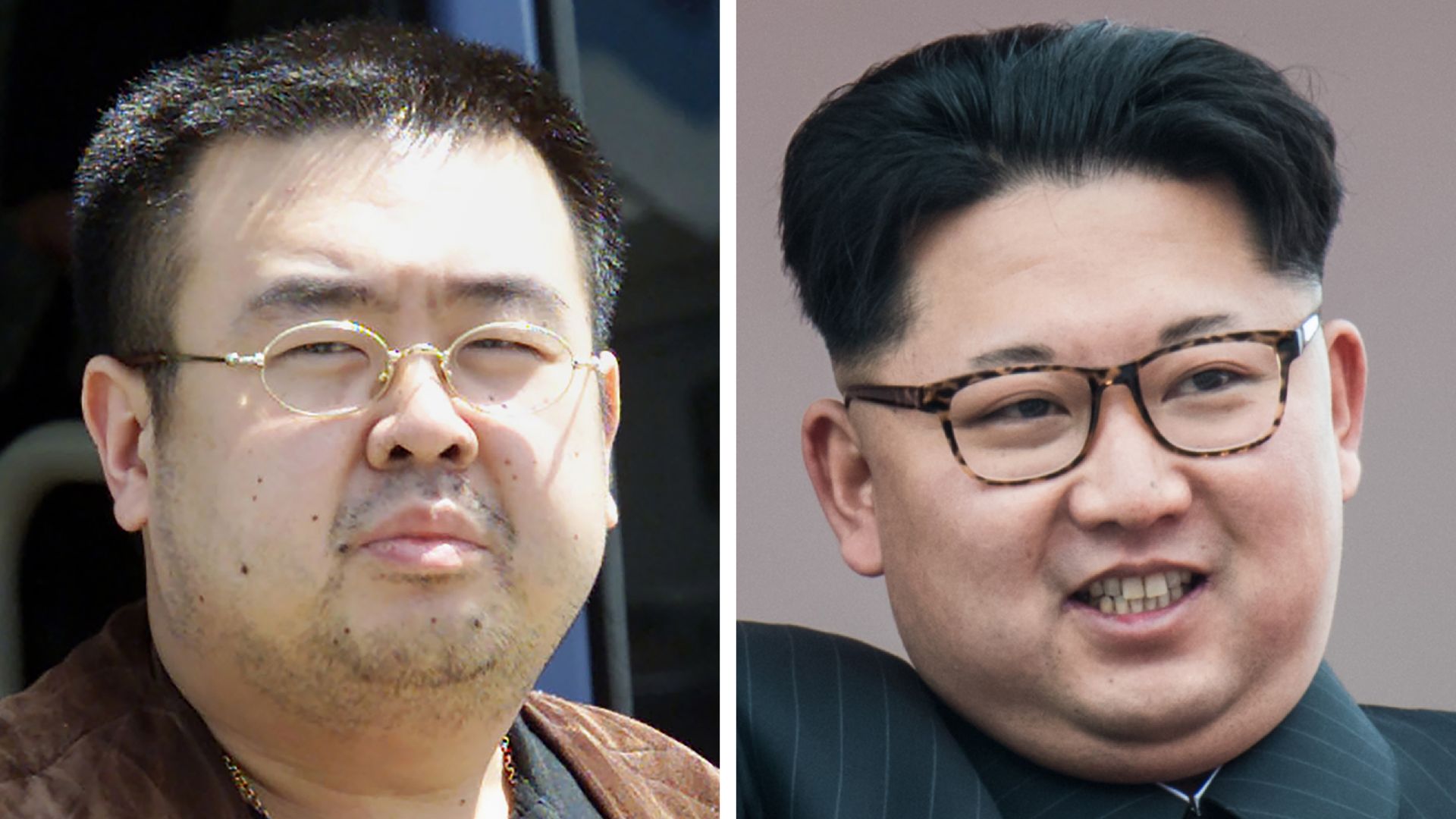 President Trump responded Tuesday to a Wall Street Journal report that Kim Jong-un's late half brother was a CIA source who met with agency operatives, saying that such an arrangement wouldn't have occurred under his administration.
"I saw the information about the CIA with respect to his brother or half-brother, and I would tell him that would not happen under my auspices. ... I would not let that happen under my auspices."
The big picture: Kim Jong-nam met a potential CIA contact in Malaysia in February 2017 — during Trump's presidency — according to the WSJ. On that trip, he was murdered by the North Korean government with a nerve agent at Kuala Lumpur's airport, according to the U.S. and South Korea, though North Korea denies the allegations.
Details: "Three months after his death, in May 2017, the Japanese newspaper Asahi Shimbun reported that while in Malaysia, Kim Jong Nam met with a Korean-American whom Malaysian officials suspected was a U.S. intelligence officer," per the WSJ report.
"Mr. Kim traveled to Malaysia in February 2017 to meet his CIA contact, although that may not have been the sole purpose of the trip, the person knowledgeable about the matter said."
Several former U.S. officials said Kim Jong-nam "was almost certainly in contact with security services of other countries, particularly China's."
He lived outside North Korea for many years and some former U.S. officials told the WSJ he was "unlikely to be able to provide details of the secretive country's inner workings."
Go deeper: How North Korea executes people
Go deeper