Trump threatens next round of China tariffs if Xi a no-show at G20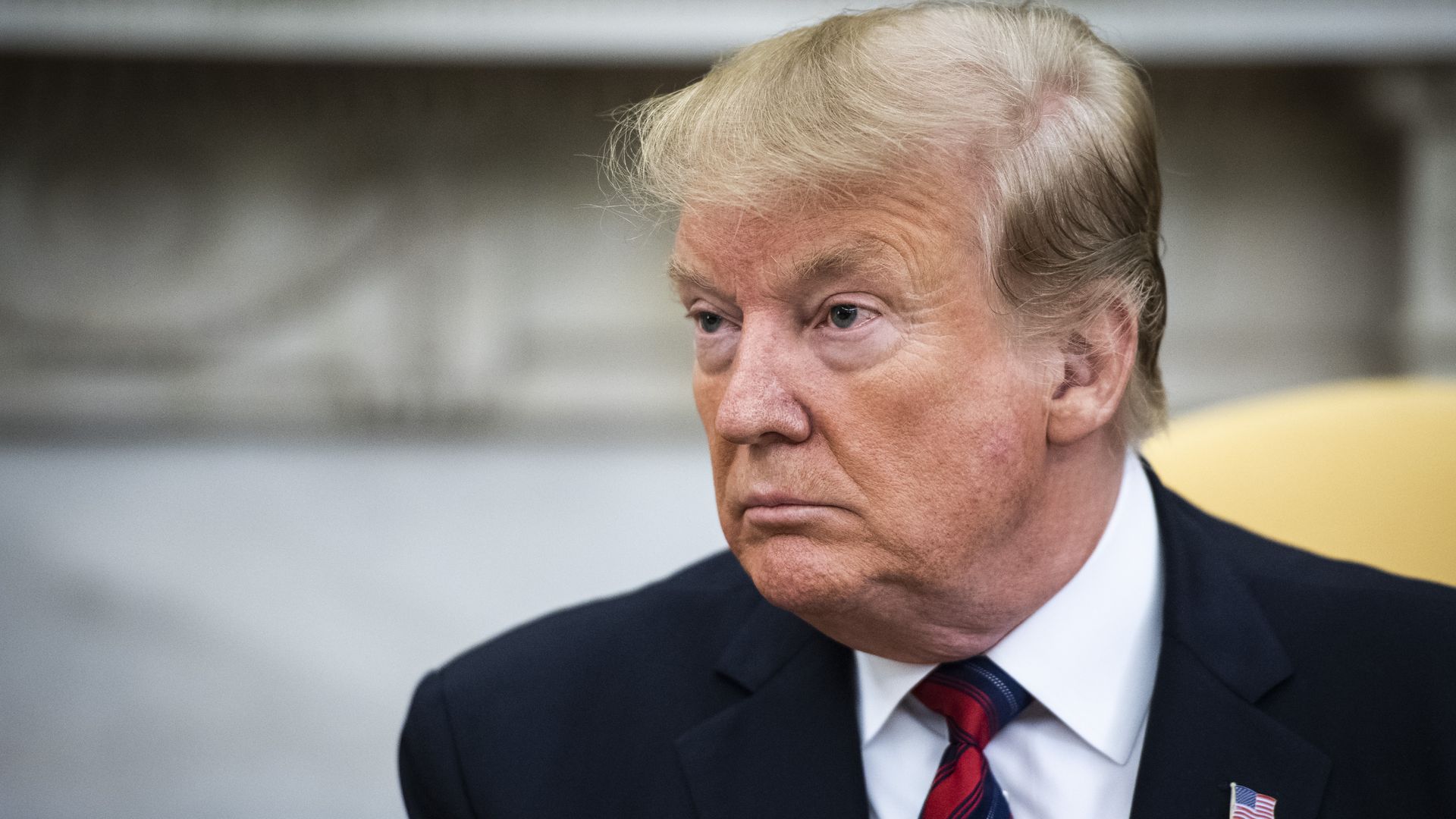 President Trump threatened Monday that China would face an additional $300 billion in tariffs if Chinese President Xi Jinping fails to appear at the G20 summit in Osaka, Japan later this month during a call with CNBC's "Squawk Box."
The big picture: Trump said he would be "surprised" if Xi didn't attend, adding that the two have a meeting scheduled during the summit. He said, "I have a great relationship with him. He's an incredible guy, great man. He's very strong and very smart but he's for China and I am for the United States."
Some other highlights from Trump's nearly 30-minute phone-in:
The president's call was seemingly in response to an earlier appearance on "Squawk Box" by Myron Brilliant, the executive vice president of the U.S. Chamber of Commerce, which has spoken out against Trump's tariffs. Trump used a portion of his interview to disparage the organization, saying he might have to rethink his membership.
Trump called the Federal Reserve "very, very destructive" and once again criticized its recent moves to raise interest rates — as speculation mounts that the central bank may move to cut rates before the end of 2019.
He refused to say whether he believes Big Tech companies like Amazon and Google constitute a monopoly, but implied that some form of action could occur: "The European Union is suing them all the time. We are going to be looking at them differently. We have a great attorney general, we'll look at them differently."
Go deeper: Trump is wrong on how China tariffs work
Go deeper