Justice Department submits official extradition request for Julian Assange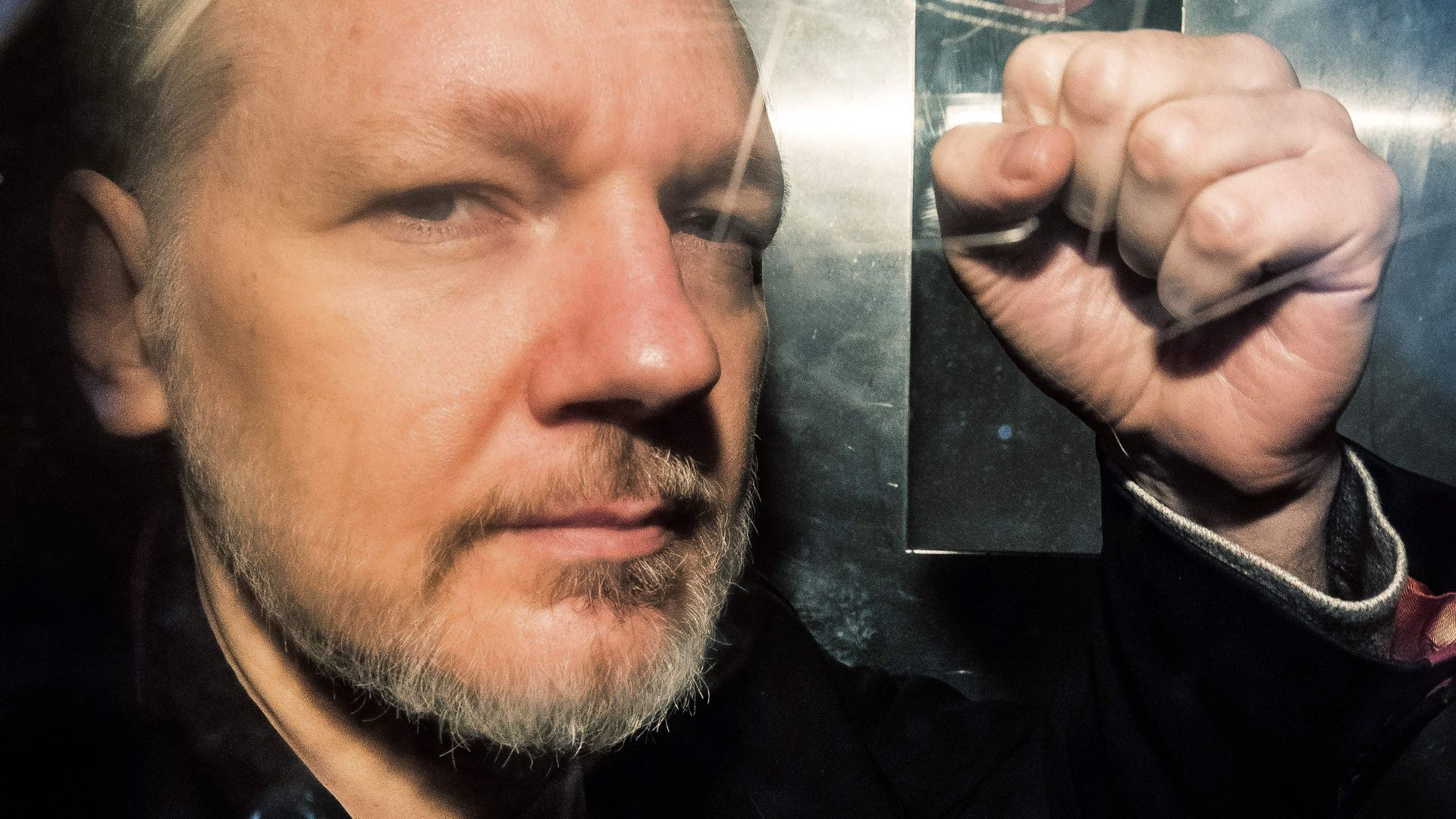 The Justice Department has officially filed an extradition request to the United Kingdom for WikiLeaks founder Julian Assange, the Washington Post reports.
Why it matters: Assange, who is currently being detained in the U.K., has been indicted by the Justice Department on 18 counts for conspiring to hack into a government computer and for violating the Espionage Act — charges that have alarmed journalists and activists who fear a crackdown on First Amendment rights.
United Nations human rights investigator Nils Melzer issued a statement last month urging against extradition, warning that Assange would face "a real risk of serious violations of his human rights, including his freedom of expression, his right to a fair trial."
What's next: It is unclear whether the U.K. will cooperate with the order, but Assange is due at a hearing on June 12.
Go deeper ... Timeline: Julian Assange's 9-year legal limbo reaches its climax
Go deeper