House Judiciary postpones Barr criminal contempt vote after DOJ deal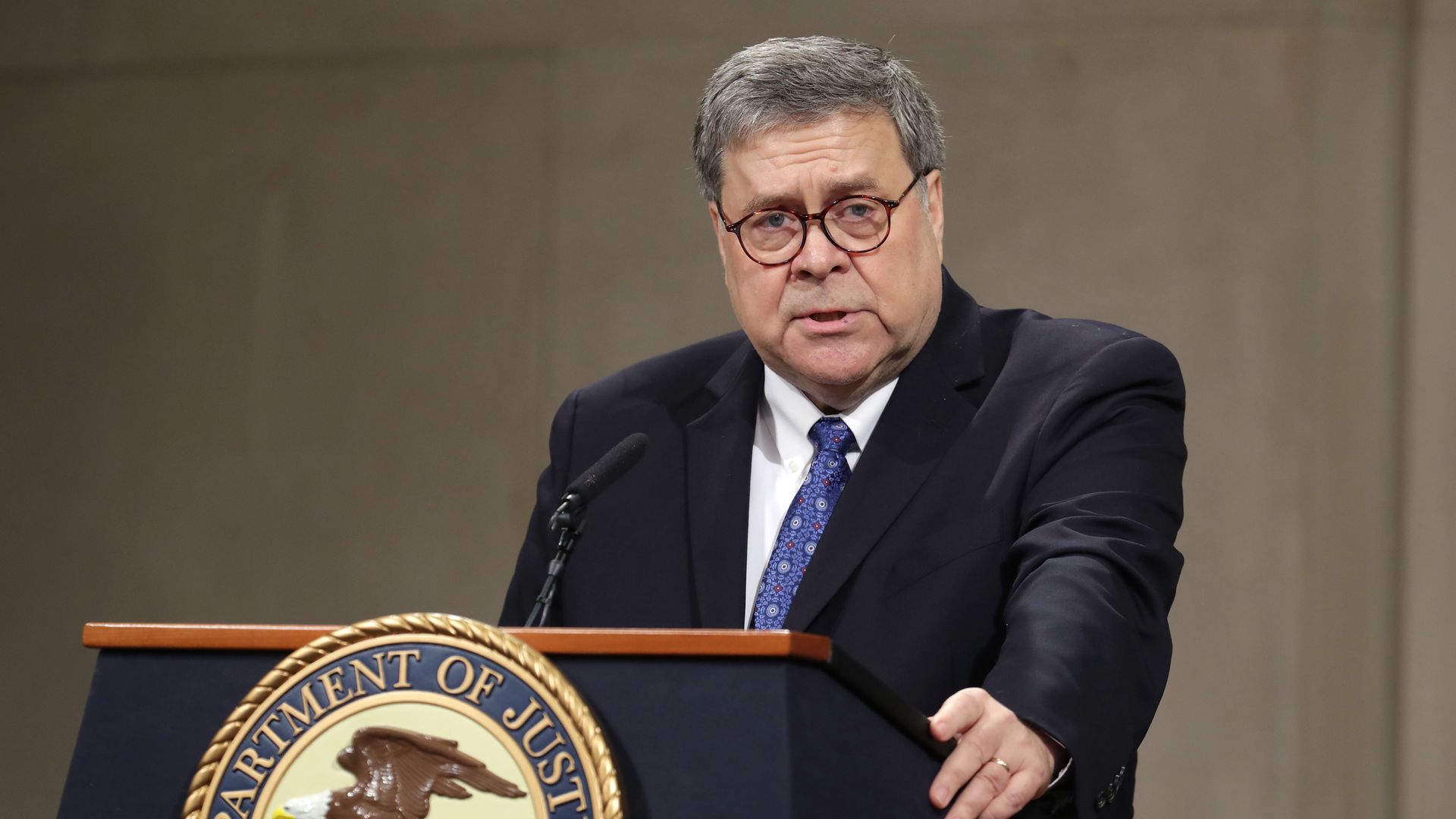 The House Judiciary Committee announced Monday that it would "hold the criminal contempt process in abeyance" for Attorney General Bill Barr after reaching a deal with the Justice Department to access underlying documents supporting the Mueller report.
The big picture: The House will still move forward with a resolution on Tuesday that will authorize committee chairs to go to civil court to enforce their subpoenas, per a House Democratic aide. As Politico's Andrew Desiderio notes, it's important to note the difference between "authorizing" and "issuing" a subpoena. House Judiciary Chairman Jerry Nadler will still seek authorization on Tuesday to go to court to enforce his subpoenas, but will hold off on suing now that DOJ is cooperating.
Both Barr and former White House counsel Don McGahn will be packaged into Tuesday's resolution.
Barr had previously rejected a House Judiciary subpoena to turn over the full, unredacted Mueller report, while McGahn has been blocked by the White House from turning over documents related to the committee's obstruction investigation into President Trump.
Statement from House Judiciary Chair Jerry Nadler:
"I am pleased to announce that the Department of Justice has agreed to begin complying with our committee's subpoena by opening Robert Mueller's most important files to us, providing us with key evidence that the Special Counsel used to assess whether the President and others obstructed justice or were engaged in other misconduct.  The Department will share the first of these documents with us later today.  All members of the Judiciary Committee—Democrats and Republicans alike—will be able to view them.  These documents will allow us to perform our constitutional duties and decide how to respond to the allegations laid out against the President by the Special Counsel.
"Given our conversations with the Department, I will hold the criminal contempt process in abeyance for now.  We have agreed to allow the Department time to demonstrate compliance with this agreement.  If the Department proceeds in good faith and we are able to obtain everything that we need, then there will be no need to take further steps.  If important information is held back, then we will have no choice but to enforce our subpoena in court and consider other remedies.  It is critical that Congress is able to obtain the information we need to do our jobs, ensuring no one is above the law and bringing the American public the transparency they deserve."
Go deeper: The new case for impeachment
Go deeper