FedEx picks sides in Walmart's battle with Amazon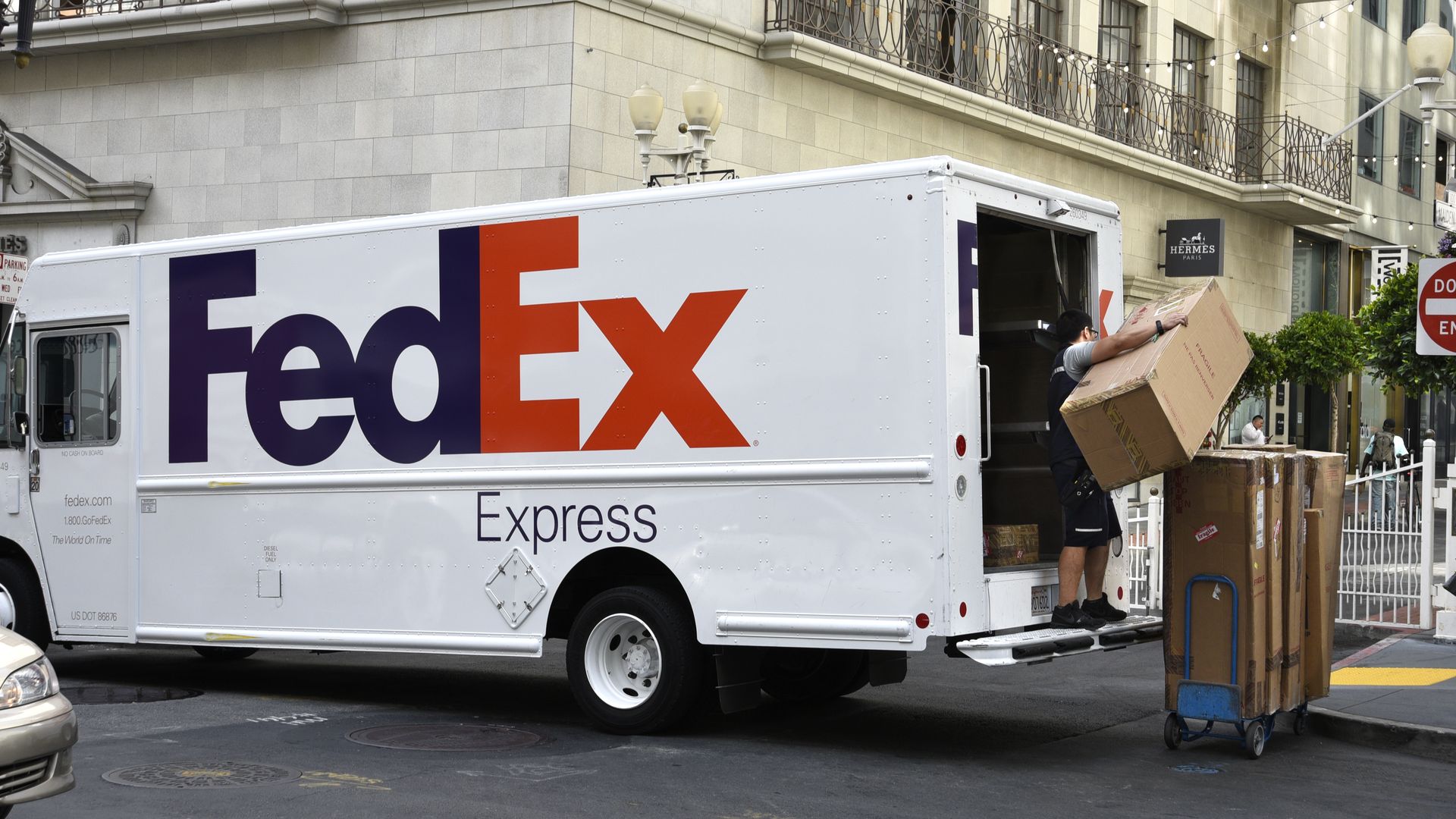 FedEx announced last week it would not renew its contract to provide express shipping service for Amazon in the U.S., passing up on $850 million in annual revenue.
Why you'll hear about this again: As Amazon muscles into FedEx's turf on shipping — with its online trucking platform already undercutting the the industry's big players' average shipping rates by up to 33%, according to FreightWaves — the shipping giant sent a signal that it was getting behind Amazon's biggest rivals.
If Amazon wants to roll out Uber for package delivery shipping (its Flex delivery service is a gig economy-style program the company has been offering employees $10,000 to leave their Amazon jobs for), FedEx isn't going to caught flat-footed the way the taxi industry was.
Shots fired: "FedEx has already built out the network and capacity to serve thousands of retailers in the e-commerce space, including brands such as Target, Walgreens and Walmart," a FedEx spokeswoman said in a statement Friday.
Go deeper: Loosening Walmart's vise-grip on low-income consumers
Go deeper