PetSmart's unprofitable online pet store Chewy to go public this week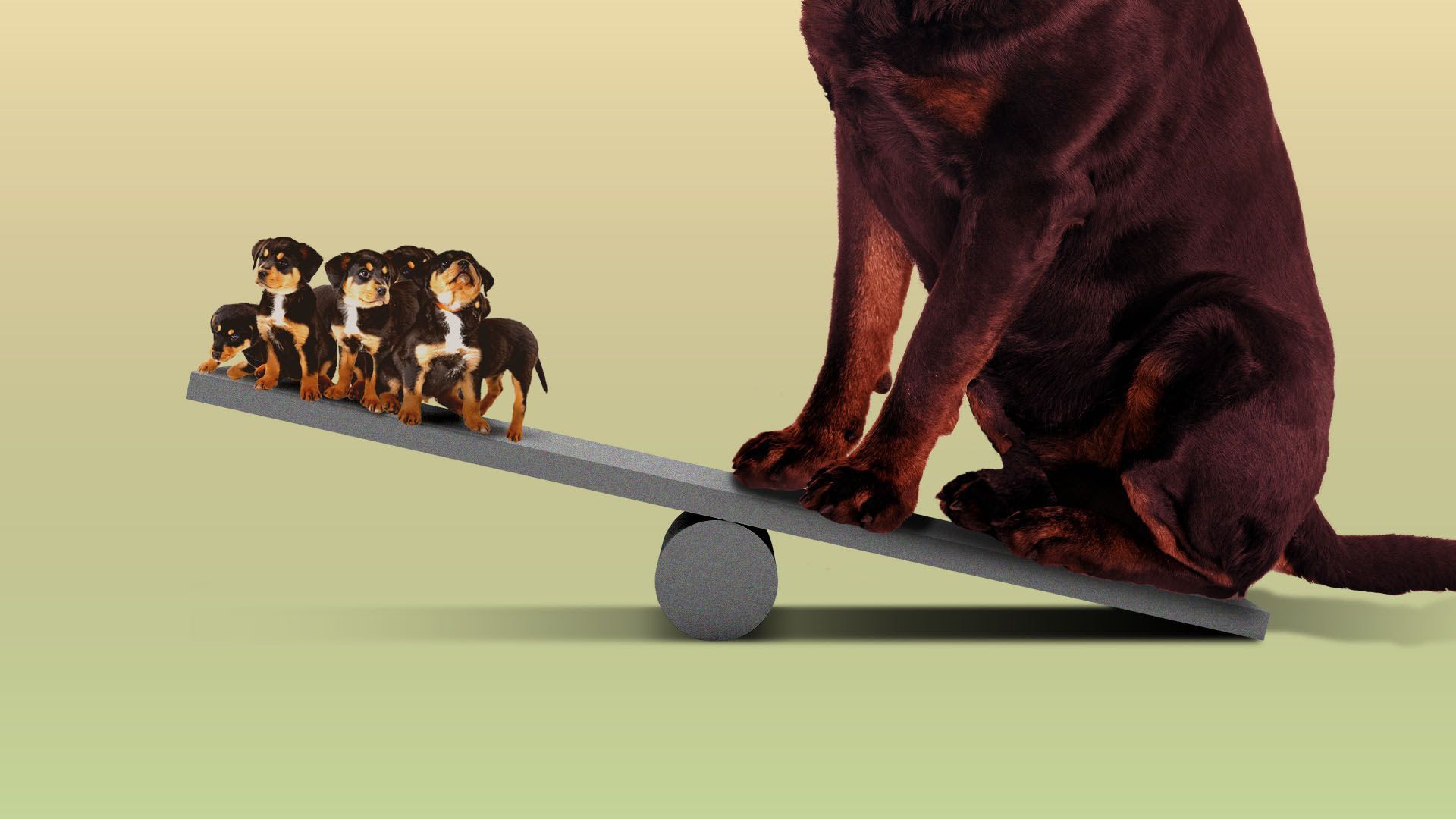 Chewy is going public this week, carrying a valuation of about $7 billion, roughly twice what the company sold for in 2017. It too has a special class of shares. Its largest shareholder, BC Partners, will control 98.8% of the votes after the offering is over.
Between the lines: Chewy has never turned a profit, and it burned through $63.3 million of cash in the quarter ending on May 5. At that rate, the $101 million it plans to raise in the IPO will last just 21 weeks.
After 13 weeks, BC Partners will be free to sell the rest of its Chewy shares, after unloading shares worth $650 million at the IPO. The private equity shop could reduce its stake to as low as 10% while still retaining control of the company.
Chewy's super-voting shares aren't held by visionary founders with a long-term time horizon. Rather, they're held by a private-equity shop with a fiduciary obligation to liquidate its holdings and return the maximum amount of cash to its investors.
The bottom line: Chewy's parent, PetSmart, has more than $8 billion of debt and is under enormous pressure to pay it down. It's therefore reasonable to expect large future sales of Chewy stock. What's less clear is how Chewy can continue to invest in growth without raising substantial debt of its own. Per Chewy's revised S-1, the company has already lined up a $300 million credit line.
Flashback: The degraded stock market through the eyes of a pet food IPO
Go deeper