Possible salvation for Barnes & Noble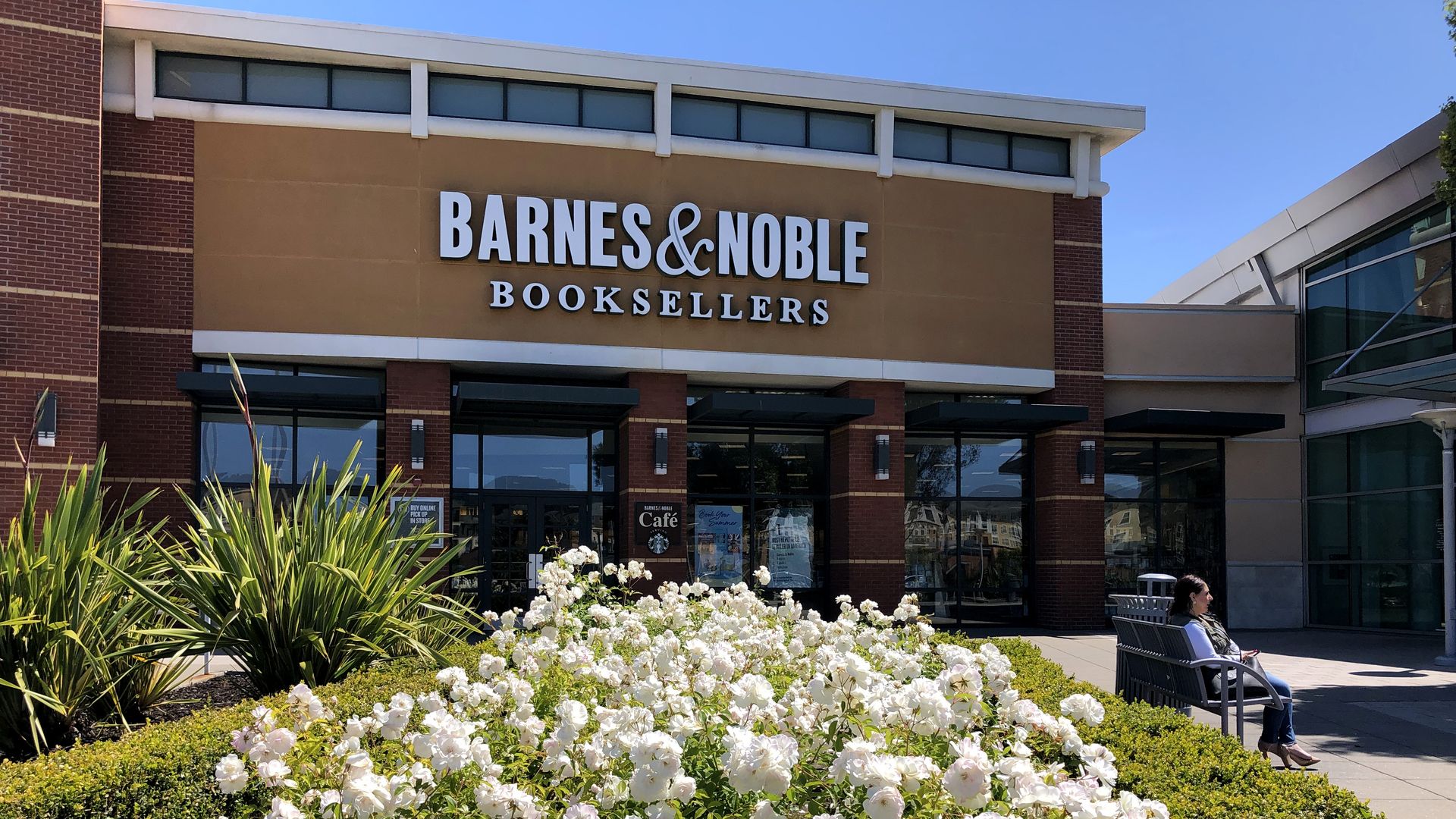 Barnes & Noble got a lifeline on Friday with the news that it will be bought out and taken private. No longer will the long-struggling book chain be subject to the brutality of the quarterly analyst meeting.
Why it matters: But what is not known is whether long-form readers will fare as well after Elliott Management's $476 million buyout of B&N. One outlook is that Elliott, which already owns the U.K.'s Waterstones chain of bookstores, will use its management expertise to sort out what ails B&N.The other is a continued, slow shriveling up of the neighborhood U.S. bookstore that has been under way for two decades.
Experts contacted by Axios mostly embrace the first scenario — at least as a hope:
"Clearly Barnes & Noble has been on a slow boat to nowhere for quite a few years. Maybe as a private company it will be able to enact changes which would not be possible or practical as a public company — even if those changes lead to a slow and orderly liquidation," said Mark Cohen, a professor at Columbia.
"Part of the reason they are getting bought out is they were not making it. They faced tremendous competition from Amazon," said Chester Spatt, a professor at Carnegie Mellon. "It gives Barnes & Noble a chance to be successful."
I asked Axios' Dan Primack whether the deal is positive, negative or not-sure on the long-term survival of B&N. "Odds are better today than yesterday, but they remain long," he said.
"Waterstones bucked the odds by continuing to grow in the age of Amazon. Now the man credited with keeping Waterstones afloat, CEO James Daunt, will oversee both businesses. So Elliott's bet is partially on letting Barnes & Noble operate privately, but more about letting it be led by James Daunt."
Go deeper