The Koch network is open to backing Democrats in 2020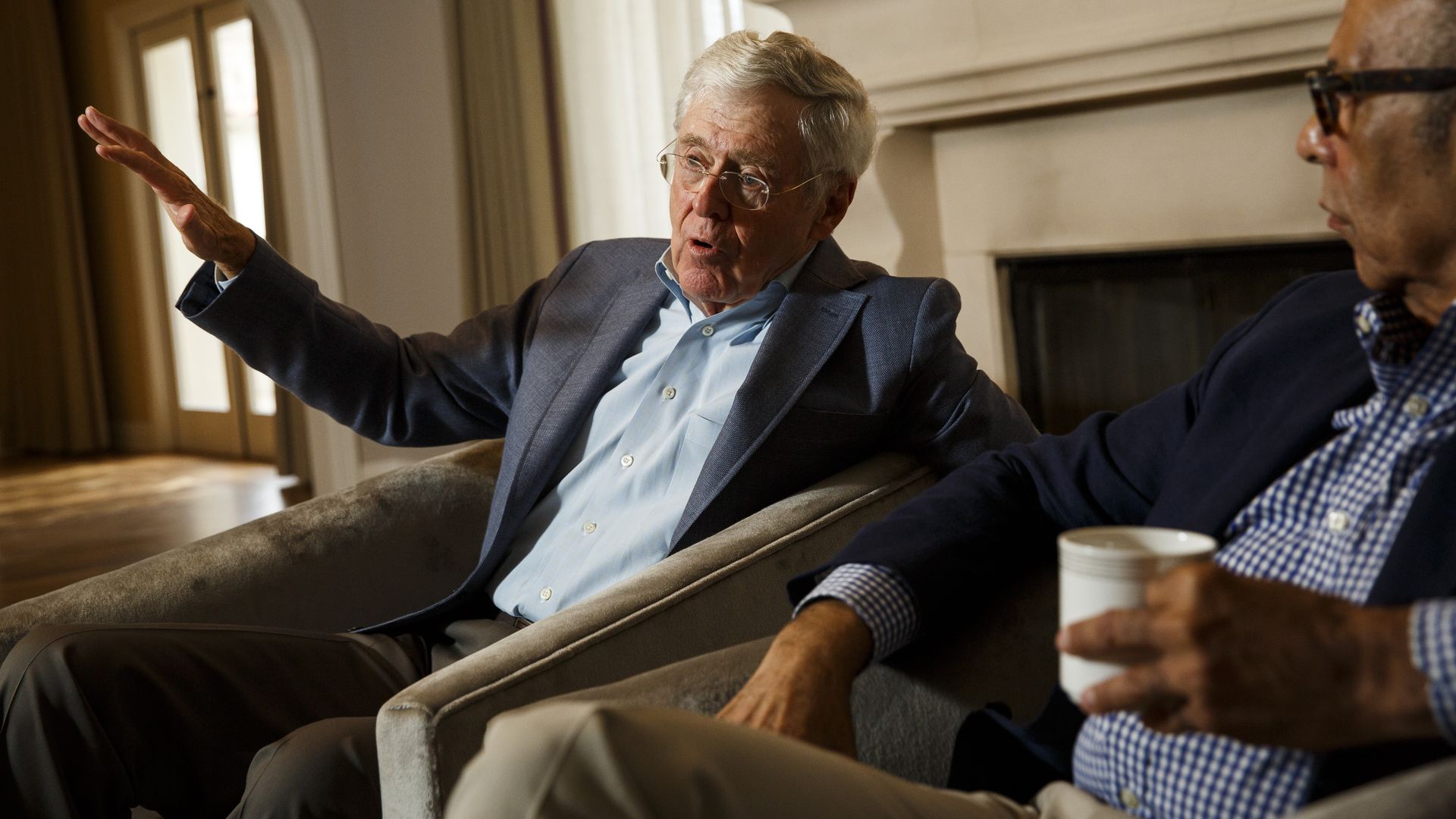 The Koch-backed Americans for Prosperity will be open to supporting Democrats and independents during the 2020 election cycle, CNBC reports.
Why it matters: The Koch network has only put its political and financial weight behind Republican candidates in the past, highlighting the libertarian-leaning organization's difficulty finding a foothold in the party during President Trump's tenure.
Billionaire Charles Koch previewed the potential pivot during the network's annual summit earlier this year, saying, "This attitude of holding against others who have different beliefs is tearing our country apart."
Americans for Prosperity, which forms the political backbone of the Koch network, is emphasizing "finding nonpartisan solutions" as it rebrands its political messaging to potentially support candidates from all parties who match its policy priorities.
Go deeper: The Koch network says it wants to pivot to bipartisanship
Go deeper