Scientists watch a new planet form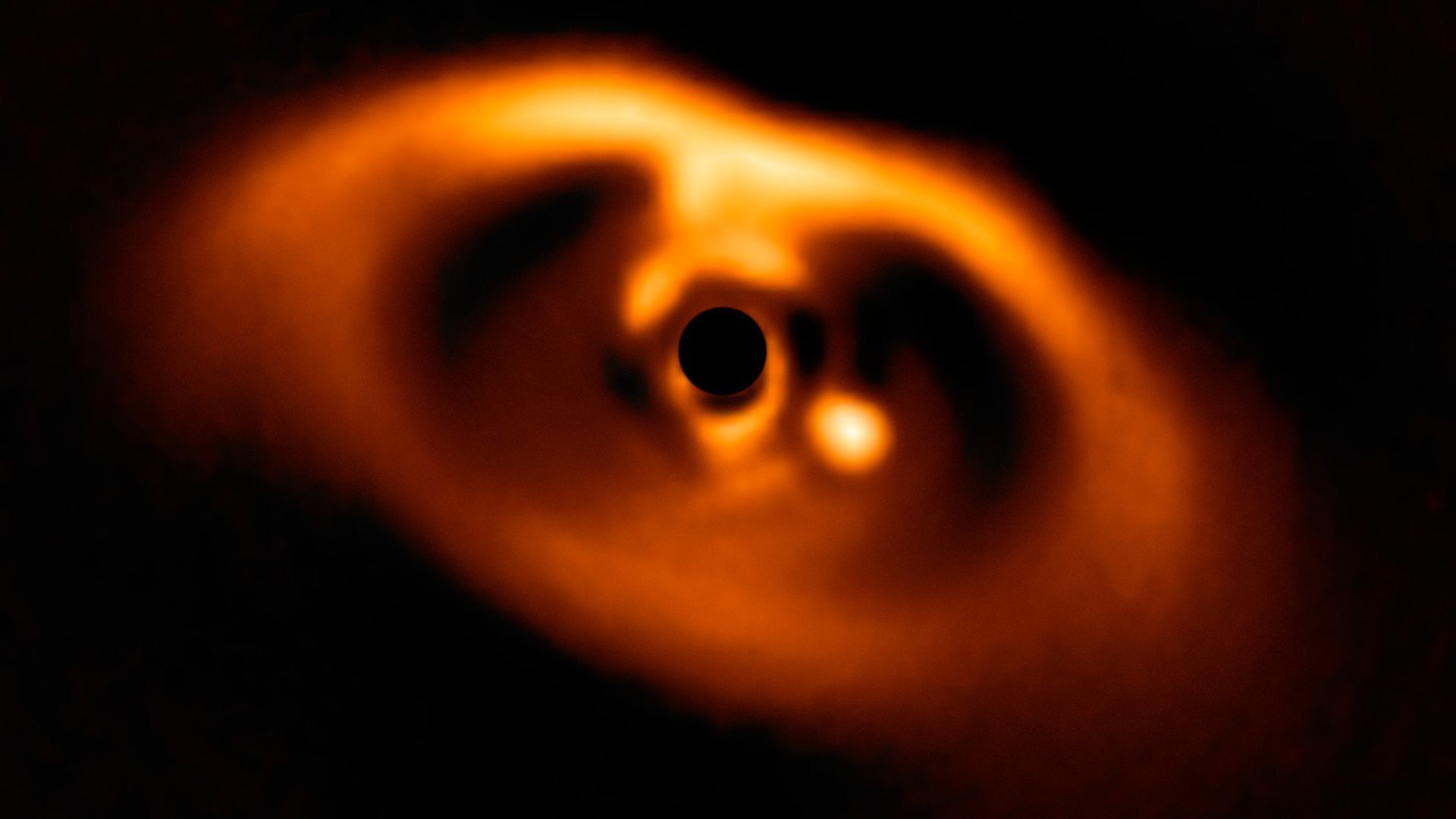 For the first time, scientists have caught sight of a ring of dust and debris around a planet as it forms. The new results were published this week in the journal Astrophysical Journal Letters, and they shed light on the process of planetary formation.
Why it matters: The disk surrounding the planet — named PDS 70 b — is viewed as a sign that moons could form around it, which is estimated to be about 4–17 times more massive than Jupiter.
The planet is orbiting a star 370 light-years from Earth.
"We think the large moons of Jupiter and other gas giants were born in such a disc, so our work helps to explain how planets in our solar system formed," one of the researchers behind the new study, Valentin Christiaens, said in a statement.
What they did: The scientists used the Very Large Telescope in Chile to stare at the planet and spot the disc surrounding it.
PDS 70 b was discovered in 2018 by the same telescope, and its star — called PDS 70 — is thought to be about 6 million years old, making it much younger than our sun.
The star's age indicates that it's still in the relatively early stages of development, as the large disk of ice, gas and dust surrounding it coalesces into planets.
The backdrop: Another planet — named PDS 70 c — was also spotted orbiting the star recently.
According to a separate study published in the journal Nature Astronomy this week, both PDS 70 b and PDS 70 c are carving gapsfor themselves in the circumstellar disk around the star as they consume up material, growing in orbit.
What's next: By studying this solar system so far from our own, scientists will be able to piece together more about how planets, moons and stars form.
Go deeper